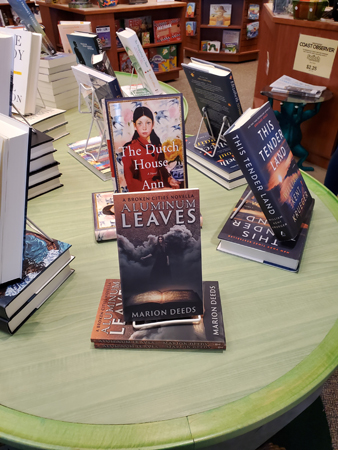 On Sunday, November 10, I did a book event in Gualala, at the Four-Eyed Frog. I sold one book, and three supportive friends drove down from Mendocino to hang out. Otherwise attendance was not good. It was still a fun event and I'm glad I did it.

Joel, the original founder of the store and the current manager (he left and came back), said he had a national-selling author the day before, and they had four people show up. Bookstore events are flukey. And I got a chance to talk to a handful of people in the store before the event started, so the word got out.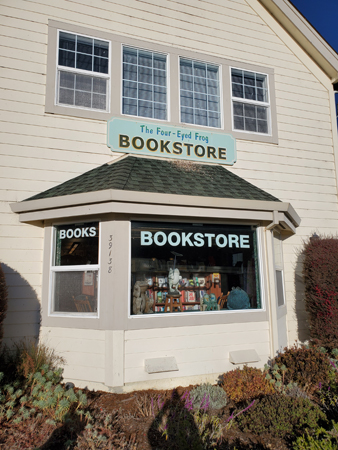 We decided to make a weekend of it and stay at St. Orre's, which is where we always stay. The place was full, but they got us into one of the small Creekside cabins, Fern Canyon. These individual cabins are set up more like conventional hotel rooms. In this case, we had a stunning view of the redwood trees marching down to the creek, and that large deck is a perfect place to sit with a coffee or an alcoholic beverage, or a glass of water, and commune with the trees.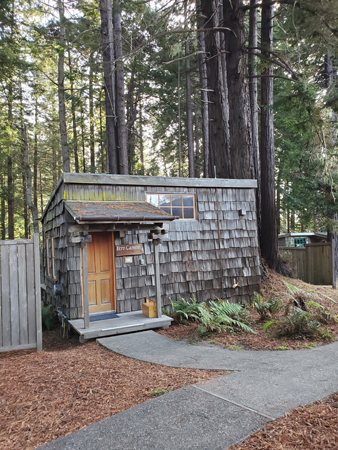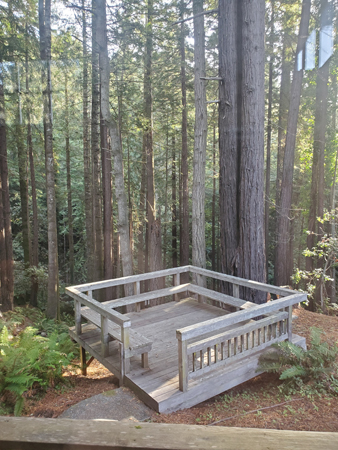 When Joel moved away, the fate of the Frog was precarious, but a cooperative of people came together and put together an offer. I think you can call this a community-owned bookstore, although most co-owners are not interested in working in their investment. The store has rebounded, with books on the shelves and sales steadily trending upward. "Books on the shelves" sounds obvious; I was in there a few times when that was not the case.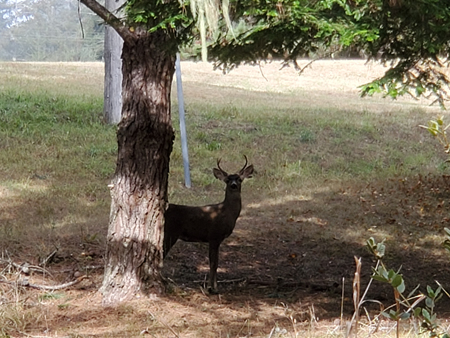 Doug, Claire and Barbara, who came down, sat and chatted and we talked about books (and the book,) and then Doug said, "Well, are you going to read, or what?" I had planned to read a section from the second chapter, but since it was them, I read the opening, which again deals with a wildfire.

I would not call the event a marketing success (although Joel did ask me to leave him some more books on consignment), but it was fun, and validating, and I could not have created a better audience.