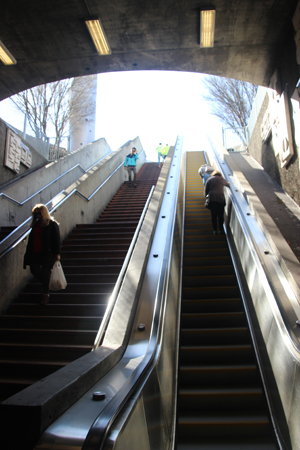 We climbed the path out of the underworld and emerged into a place of light, color, the smell of food, and music.

(Okay, it wasn't really the underworld, it was BART, but allow me some literary license.)

This was the first mural I saw.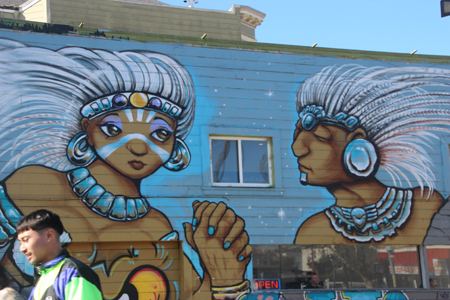 It turned out the music nearest the BART station was canned, not live, but within half a block we could hear a live band playing.

Donna was taking me to Balley Alley, which has a lot of murals, but there was wall art everywhere we looked. Some of this is graffiti and thus probably illegal but many of these artworks are sanctioned. And some of them fulfill an archival purpose.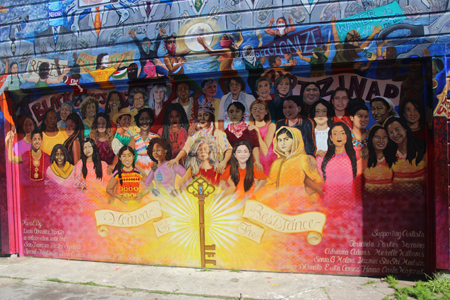 The air smelled like chiles, pizza and some kinds of pollen. It was a beautiful clear day and a Saturday, and lots of people were walking around. The Mission District is supposed to be a neighborhood with a lot of homeless people, but with a few obvious exceptions, like the guy with the shopping cart piled with belongings and a small, collapsed tent, I couldn't single them out. Lots of young moms with toddlers were out enjoying the weather.

Donna found an alley before Balley, and we explored it.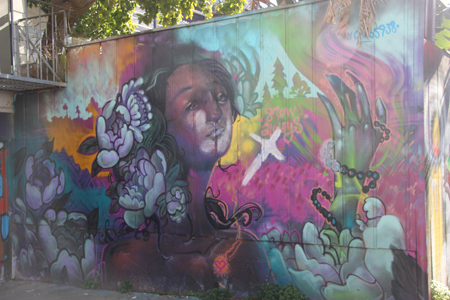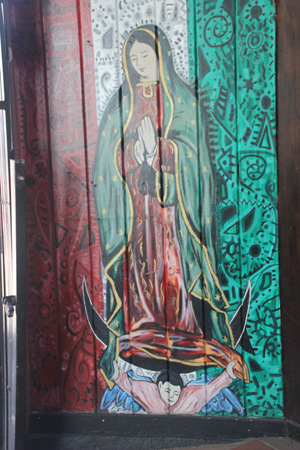 The alleys are a beautiful place for artwork (and other things, like a naked man standing looking out his window) but you don't have to find the alleyways to admire the work here.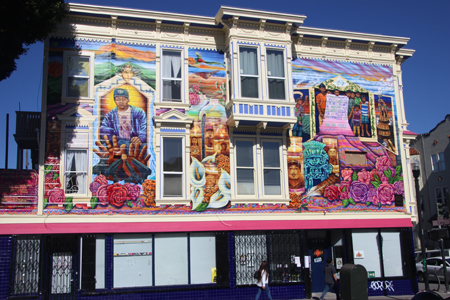 Bally Alley provided some political commentary with a two-part mural commenting on ICE and its treatment of city residents.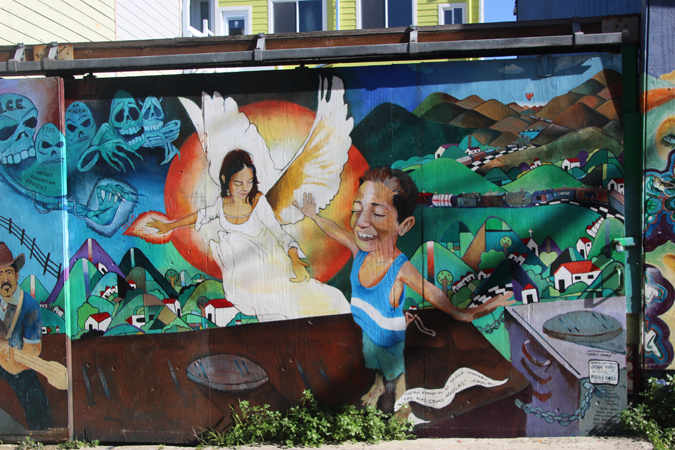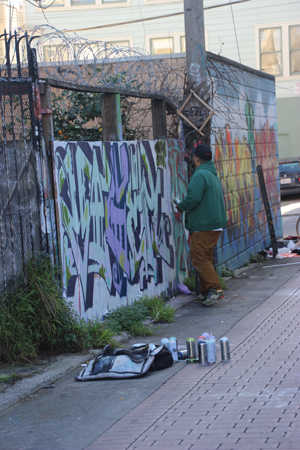 We had a slice of pizza at a small place whose name I've forgotten. It was very fresh, the thin crust was crispy, and very good! We sat by the window.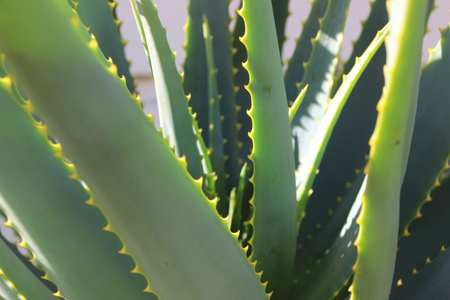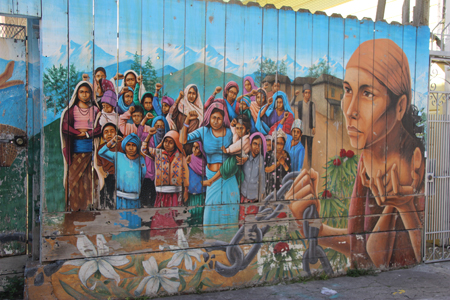 The work is painted on fences, walls, and gates of places where people live. I loved this experience but I do wonder how the people who live there feel about folks with camera traipsing through. (Apparently the naked man was unconcerned.) On the other hand, you can give an artist permission to paint on your wall or your fence, right? And then it's not graffiti.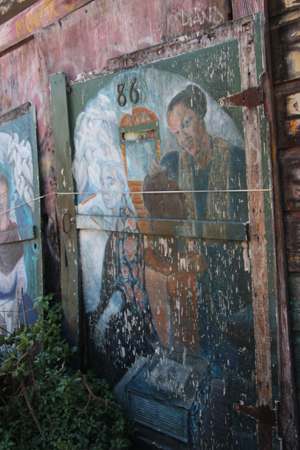 I caught a Lyft from Borderlands Books to the ferry terminal. My driver went on at great length about the scourge of the homeless people in the Mission District; how they were unsanitary, they brought crime, and nothing was done about them. I don't live in the city and I don't have the authority to speak to its issues. This was my first visit to the Mission. I guess I'd say that like any small town or neighborhood, it has its problems and its beauty.