The Sitting Room is a national treasure tucked away in a modest tract home in a rural part of Sonoma County. This library/archive/meeting space devoted to literary works by women had a birthday celebration on June 4, which included an open house.

J.J. Wilson, Virginia Woolf scholar and professor emerita at California State University Sonoma (which everyone I know still calls Sonoma State) opened the Sitting Room in the mid-1980s, envisioning a women's community library, archive and meeting space. She took the name from Woolf's famous essay, "A Room of One's Own." Originally on the lower floor of an office building, the Sitting Room now resides in Wilson's house.
The Sitting Room has an excellent collection of women's fiction, nonfiction, poetry and critical work. It also houses Wilson's own archive on women in literature. The archive has an online index.

Until the pandemic, the library was open to the public during regular hours. Now, it is still open to individuals by appointment. The group meetings the place is known for, like the book club and the writing group, are still being conducted via videoconference at this time. Later in the year the place hopes to open up to groups again. The library is staffed by volunteers.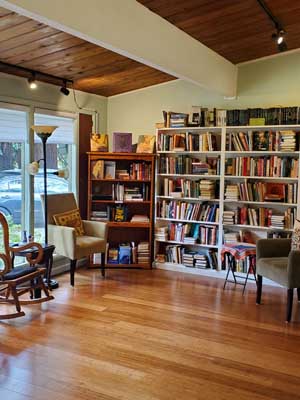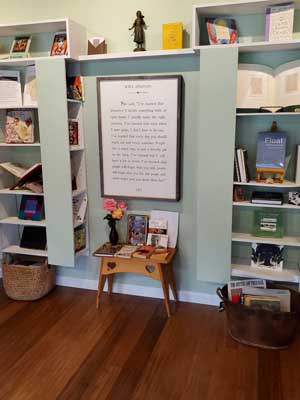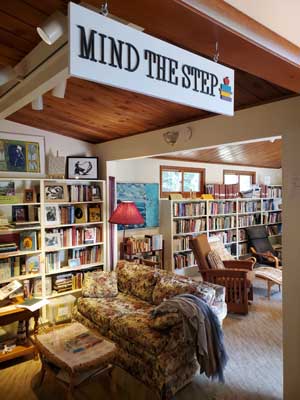 It comes as no surprise that Woolf is something of a matron-spirit of the Sitting Room and gets half a room to herself. It's not completely to herself; she shares shelf space with others of the Bloomsbury Group, and many critical explorations of Woolf's work.

The Sitting Room is a 501(c)3, so donations are tax-deductible. They are always seeking volunteers. When the place opens up more, the Sitting Room would be a wonderful place to sit for a few hours and write.