I found this sea urchin shell, picked clean, on the forest floor.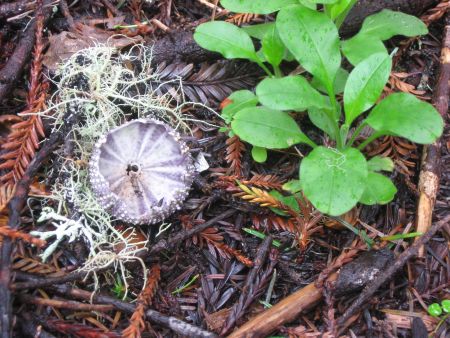 Because the lodge is L-shaped, the annex looks almost the same size.  They still aren't using the upstairs of the annex.  There's a story there, but I don't know what it is.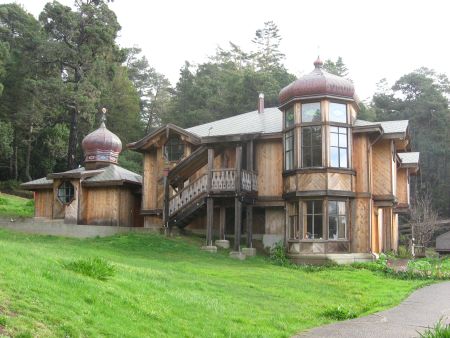 It turns out that I can sit and read for a day and a half.  Then I have to do someting else, so the day after Christmas I went for a short walk.  Cook's Cove is about a quarter mile from St. Orre's and this submarine-shaped rock is right off shore.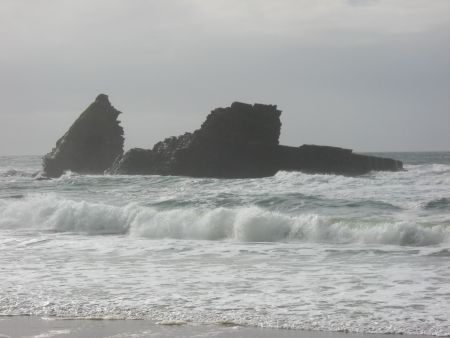 The lodge itself.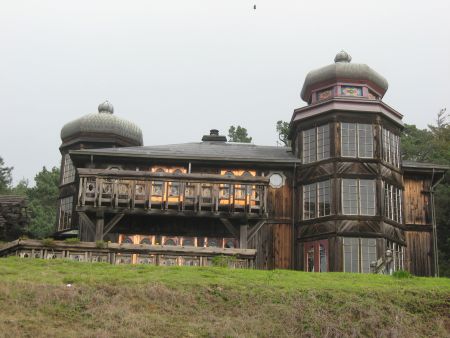 Chantrrelle is the cabin next door to Treehouse, where we stayed.  We've stayed in Chanterelle twice.  It is magical and rustic, like a tiny Russian redwood castle, but inside it is too open and too fancy somehow.  I prefer Treehouse.  Maybe I'm just old-fashioned.