It was SAVOR Saturday at the farmers' market. The market has purchased a "Smoothie bike," or more appropriately, a bike-blender. Dr Wendy made bike-blended strawberry smoothies. She used strawberries from the market, unflavored yogurt, banana, cinnamon, a little bit of honey (from the market), and ice. Various volunteers pedaled to fire up the blender. The gears are set so that you don't' have to pedal too hard to create a delicious treat.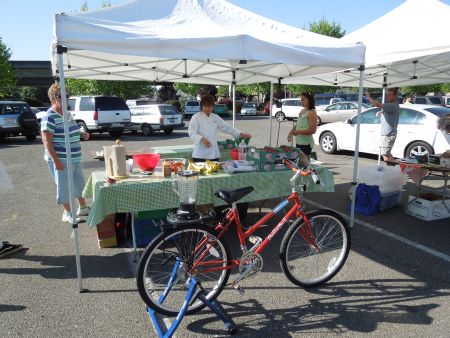 Dr. Wendy said it was a busy food week and weekend for the Vista clinic folks. She had already put in fourteen hours overtime and it was only Saturday morning. Alisha was her Vista clinic helper, with Suzanne on hand to chop up strawberries. I set up tables, unloaded books and played gopher.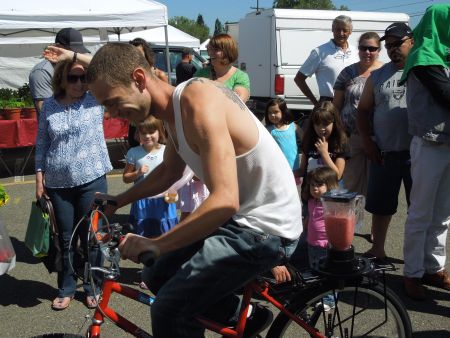 The market is moving next weekend. It will now be at the Luther Burbank Center, the south parking lot. I'm happy they found a spot. I'm worried that we will lose contact with the low income families in Roseland who are familiar with the farmers and the ways of the market. The new market that is moving into the Veteran's Building parking lot have said they are interested in accepting CalFresh and once they are certified they will start the process to become vendors.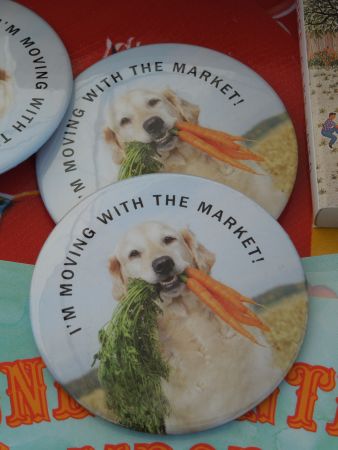 Nancy of Middletom Farms will be moving to the LBC. Her comment about the rental dispute and the move was, "Fifty thousand a year to rent a prison exercise yard is too much." The LBC is charging less and offering more amenities – at least that's what they said in the paper.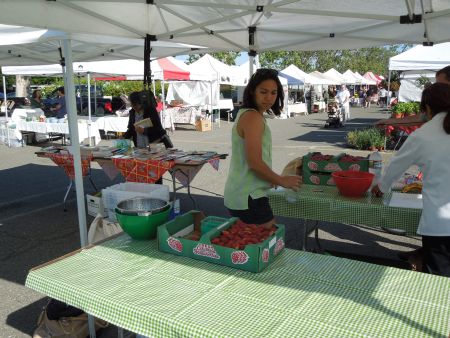 We gave away children's books. The table behind Alisha there, with the red coverings, that's the book table. I staffed this table and watched kids and parents walk away with three of four books each. Very heartening. I exercised some editorial control and did not put out the Twilight series books, just because there were others that looked more interesting. The second box I opened had a shrink-wrapped set of eight copies of a young adult novel called Cut, about a girl who cuts herself and ends up in a group home. It's probably great, but geez… and most of the books were for little kids, so I put out one, towards the back, and left the others under the table. Later a woman stopped by who is the children's librarian in Novato! She was very knowledgeable about the books we had out. She knew about Cut. She said it was good for older readers, but not really right for the ages of kids we were getting.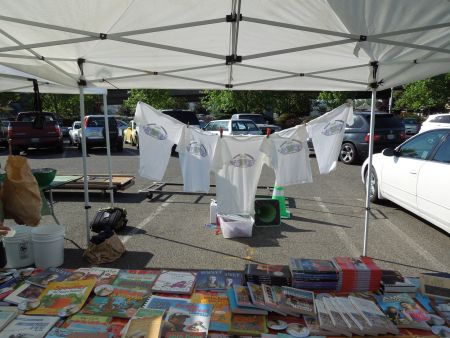 At the kids' booth, many children made Mother's Day cards, but as always, the big favorite was coloring.