Thursday we visited the food trucks at Ragle Park again. The three choices were: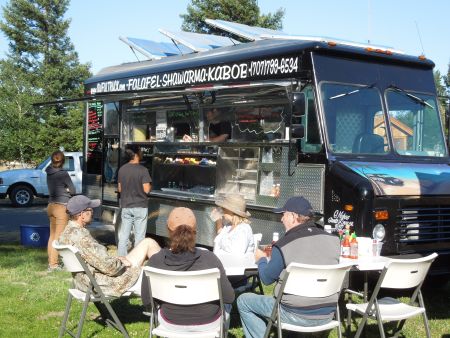 Awful Falafel. I think this clever name is a bit unfortunate, because I hear that their food is good. They have falafel of course, and also schwarma, kabobs and other Mediterranean goodies.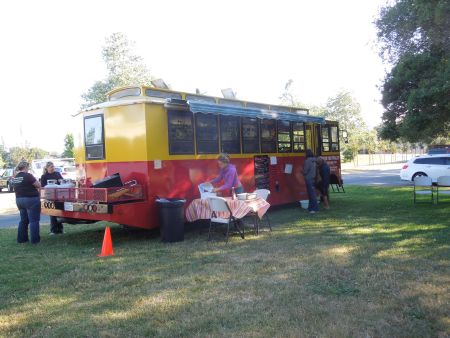 Yum-Yum Trolley, which offered a rib eye steak, burgers, a chopped salad and other treats.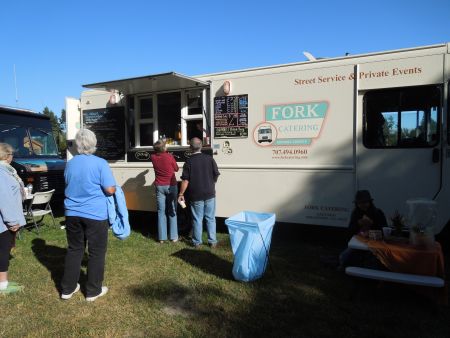 Fork Catering. The Facebook page said Street Eatz (the county's first gourmet food truck) was scheduled to be there, but I guess there was a  change. Fork also had two enterprising lemonade vendors, age 10ish, close to their door.
We decided on Fork. Spouse had the Victorian Farmstead beef burger. Victorian Farmstead is right up the street from our house. I don't know if they have met all the requirements for organic meat yet, but their animals are grass-fed and additive-free.The burger comes on a ciabatta roll and is served with potato chips. I had a baby spinach and beet salad, with local cheese-maker Laura Chenel's goat cheese. Here are words I hardly ever use; there was a little too much cheese on the salad. The spinach was fresh and crisp, the small beets earth and sweet, and it was loaded with Chenel's creamy, tangy goat cheese. The cheese was not in chunks but perched on the leaves like hills.  It would have been better if it had been broken up a bit more, but it was still good.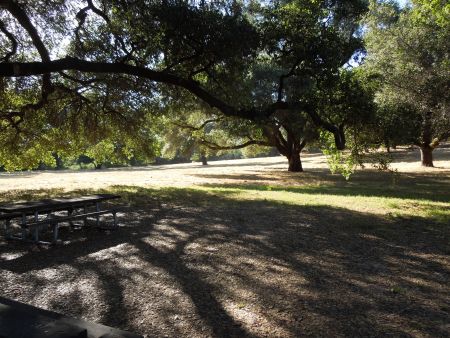 Spouse thought the burger was good enough that he would order one again, and ditto the salad for me.  And the lemonade had a bit of lavender in it (that's the latest thing out here in west county — lavender lemonade) and was tart and refreshing.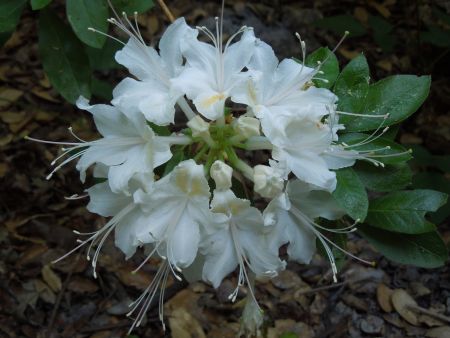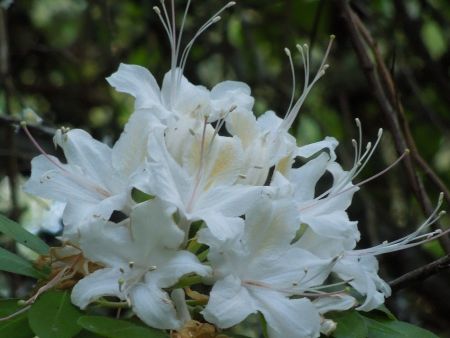 We walked around the park after dinner and Spouse discovered this hidden treasure of feral rhodies!