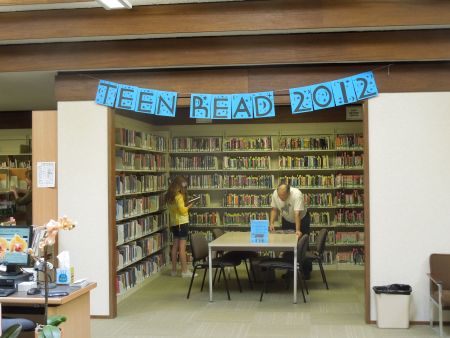 The Sebastopol Community Band played at the local library's grand re-opening. There were balloons in the trees, cookies and punch, a quilt raffle, and, of course, speeches.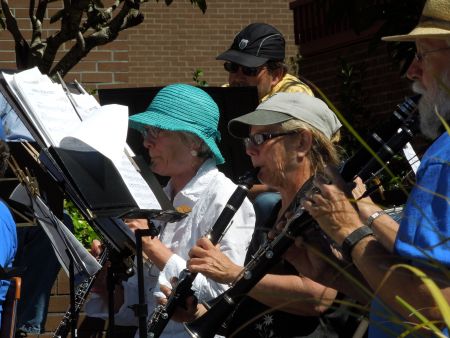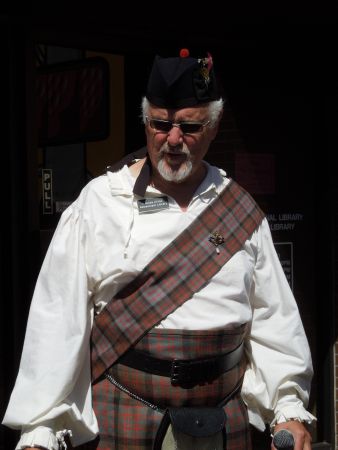 To be fair, the speeches, although rather long, mostly involved thanking those involved with the seismic retrofit and remodel, mostly local library champions. It's hard to get cranky about acknowledgements of the Friends of the Library, the library commission, the Sonoma Architects office, and local volunteers.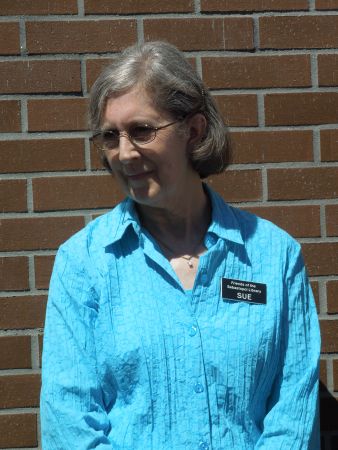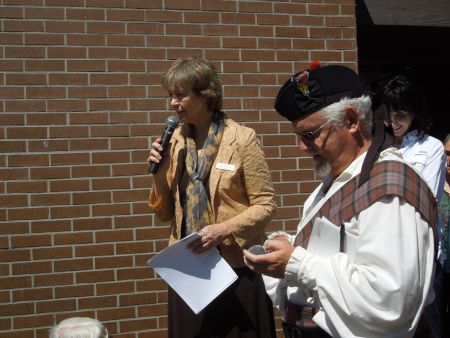 Helena Whistler, the Fifth District library commission representative, told a story of leaving the library last week, arms laden with books. A mother and a little girl walked toward her. The little girl looked at the books and said, "Isn't it beautiful?"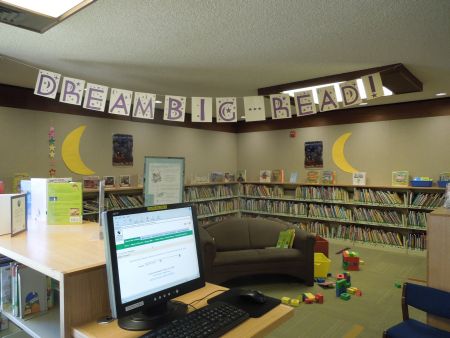 Here's Efren Carrillo, the Fifth District Supervisor, talking to the project head from the architect's office.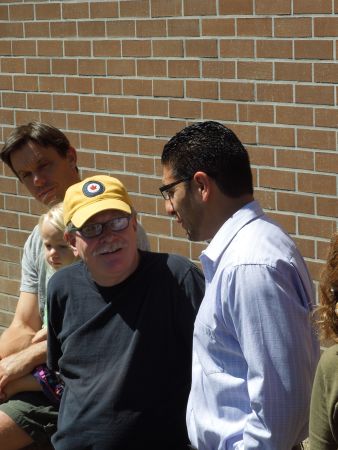 The ribbon-cutting took place a little after eleven. Here's what I could see (nothing.)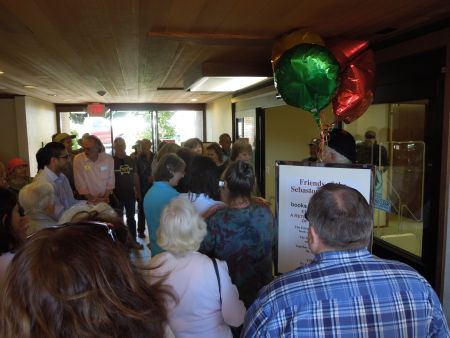 The remodeled library looks lovely. They added more computers and a high-speed connection. The children's section is twice the size of the previous space. The room looks lighter because of the skylight.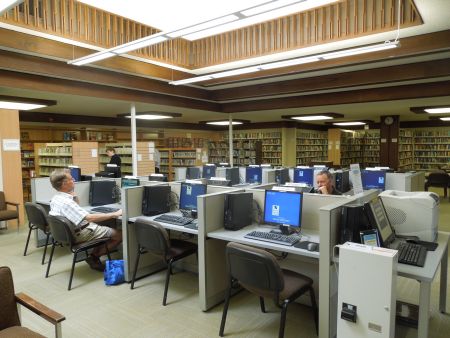 Self checkout has been around for several years in other parts of the country, but it's brand new here. Here is one of the self-check stations.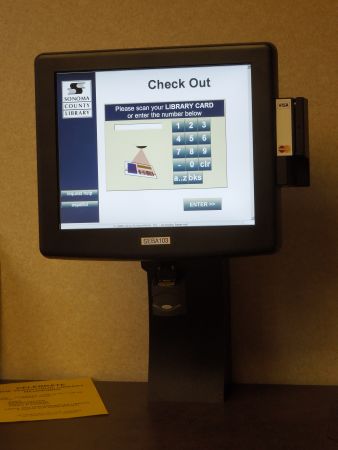 Sipping punch and admiring the quilt, or touring the new facility, it's hard to remember that outside of this bucolic bubble a stormy controversy over the county library director is in full-brew. (The library. I know!)
Anyway, none of that controversy rained on our parade during the  grand re-opening.