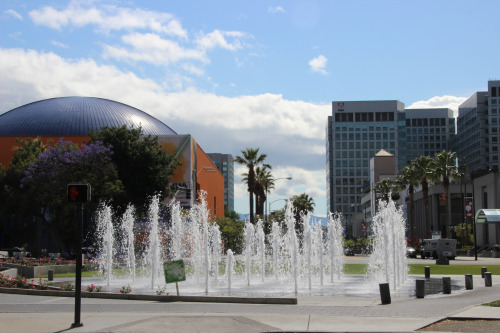 The tech-boom poured billions of dollars into San Jose's downtown area, converting it from a basic South Bay (almost Central Valley) city to a gleaming metropolis. Its beauty is paradoxically heightened (pun intended) by the height restrictions imposed by the San Jose International Airport.
The Convention Center area gleams with glass, chrome, dancing water and neon.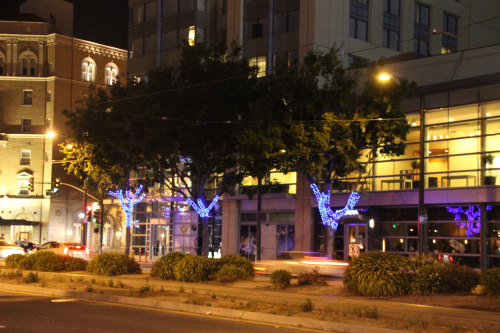 The West Carlos area is full of old-school neon and I am sad that I never made it over there to get pictures of the pool hall and bar signs.  Here are a couple old signs, though… and Western Appliance almost has a Googie look about it.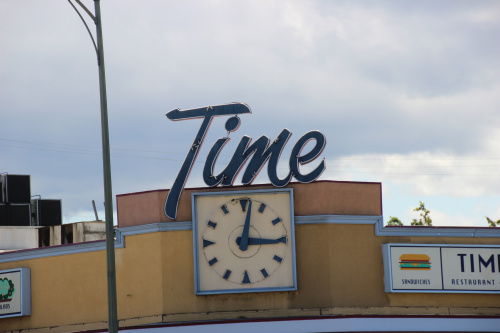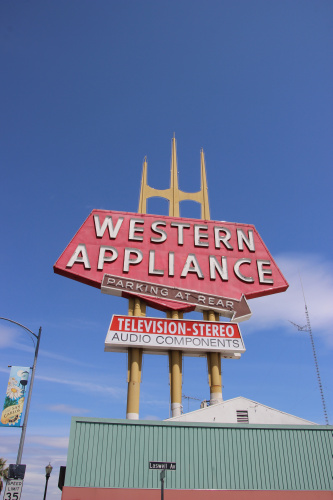 The Convention Center neighborhood has pockets of older buildings that have been refurbished, including two movie palaces on the same block of the same street.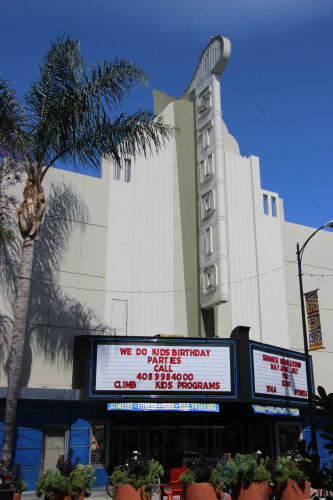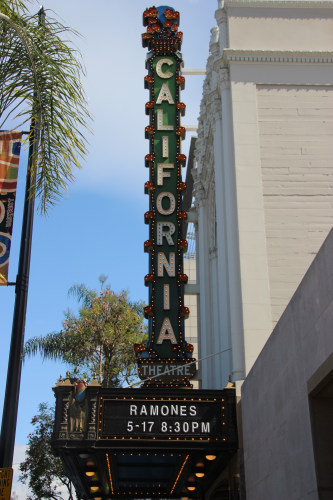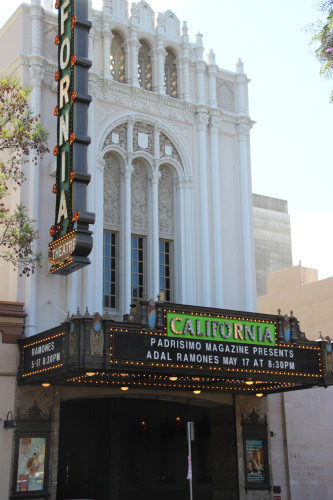 The Studio doesn't seem to be doing so well; the California is doing very well indeed.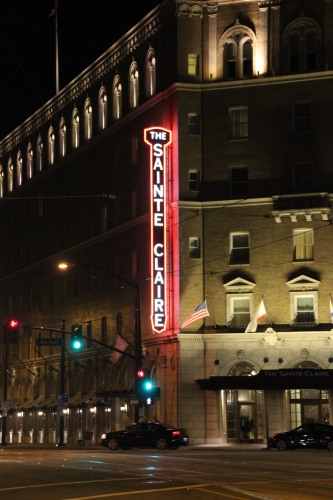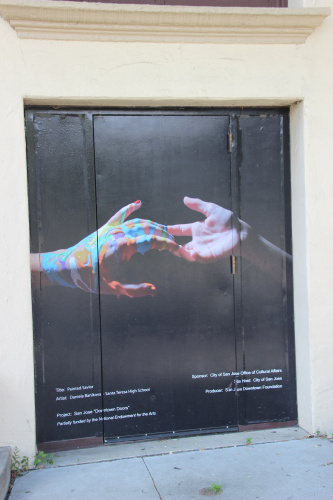 The city has a cathedral, the Cathedral Basilica of Saint Joseph, and it is a work of art.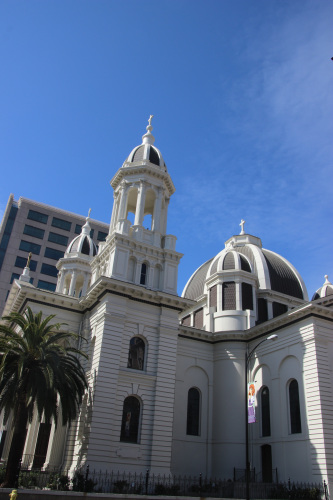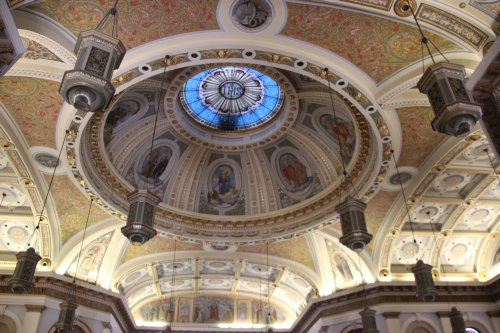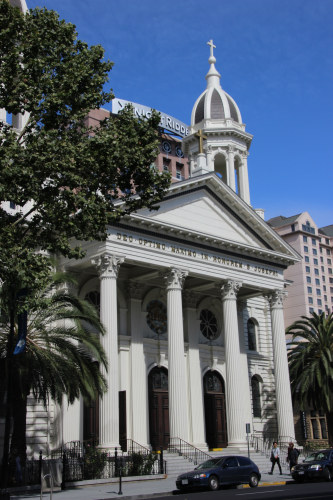 The Performing Arts Center is also beautiful.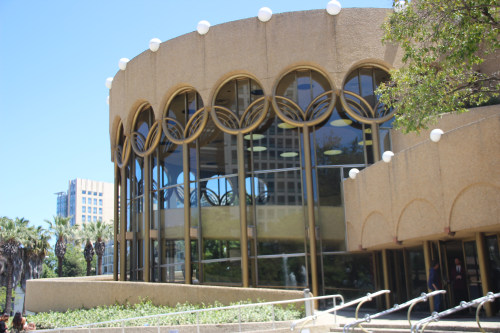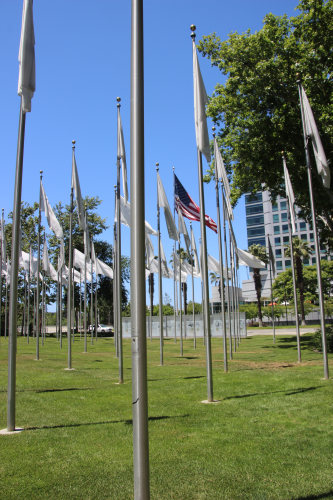 There are 954,000 stories in the neon city, and some of them are right on the street, or right in front of your face.