Calabash is one of the most unusual, and most fun, fund-raising events in the county. Not only is there great wine and yummy food, music and a tranquil setting, the event features gourd art that is auctioned off.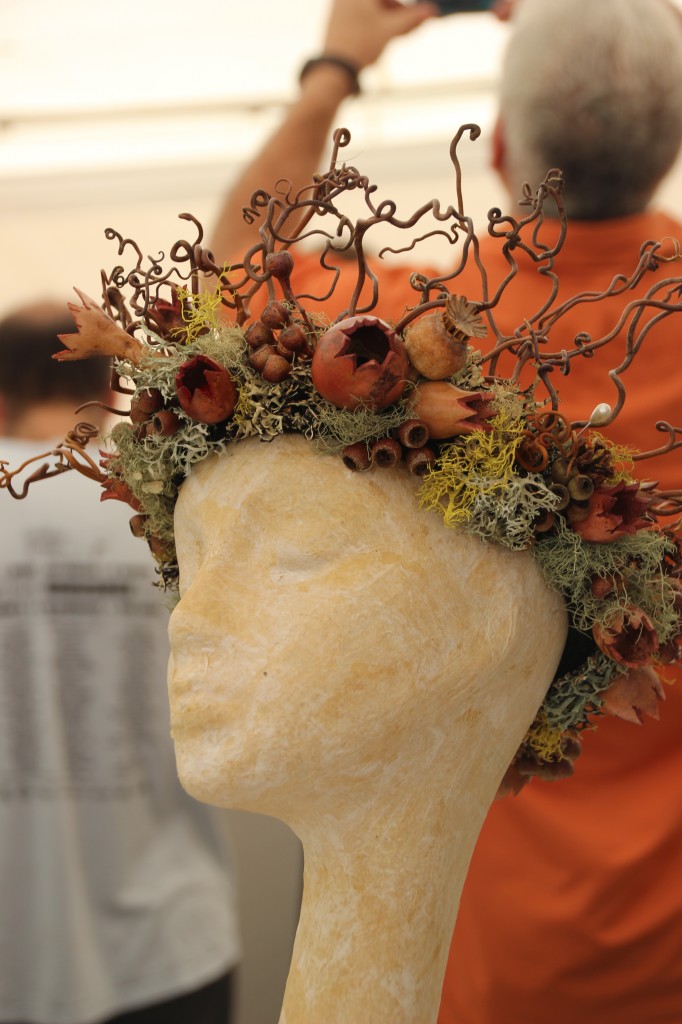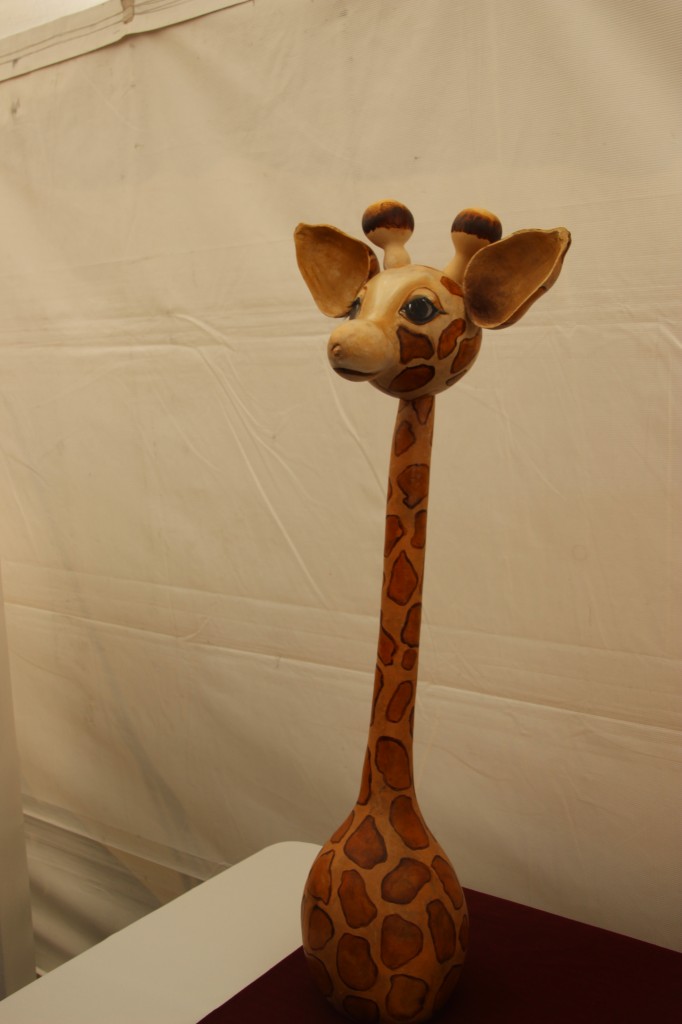 I didn't love that it was 97 degrees, but while the Food For Thought volunteers are awesome and effective, they can't control the weather. They covered the courtyard with a pavillion and lined it with tiny water jets that sprayed a cooling mist, but inside with the gourds and scores of people I felt a little bit like I was inside a steamer.
Food For Thought provides food and supplements to over 700 people in the county who are living with HIV disease. The agency does more than just that, though. They offer various programs, provide a comfortable meeting space and a glorious garden that circles the building.
73 artists contributed to gourd art for the auction. They ranged from the whimsical to the beautiful.
Food For Thought's garden is a collaboration with the Occidental Arts and Ecology Center. Bees and butterflies were still at work in the garden.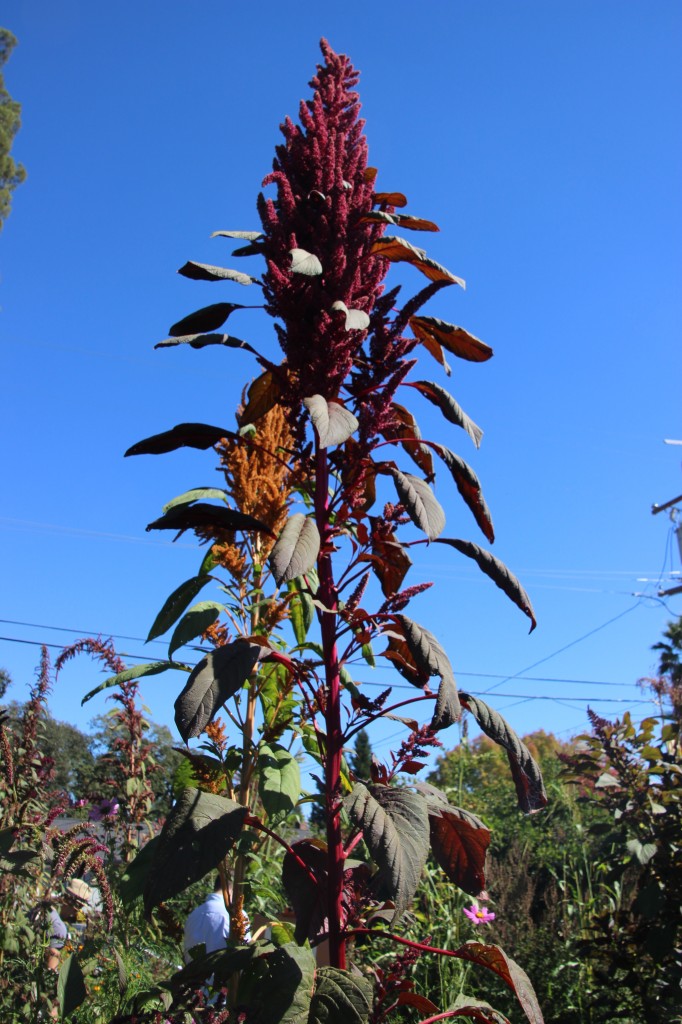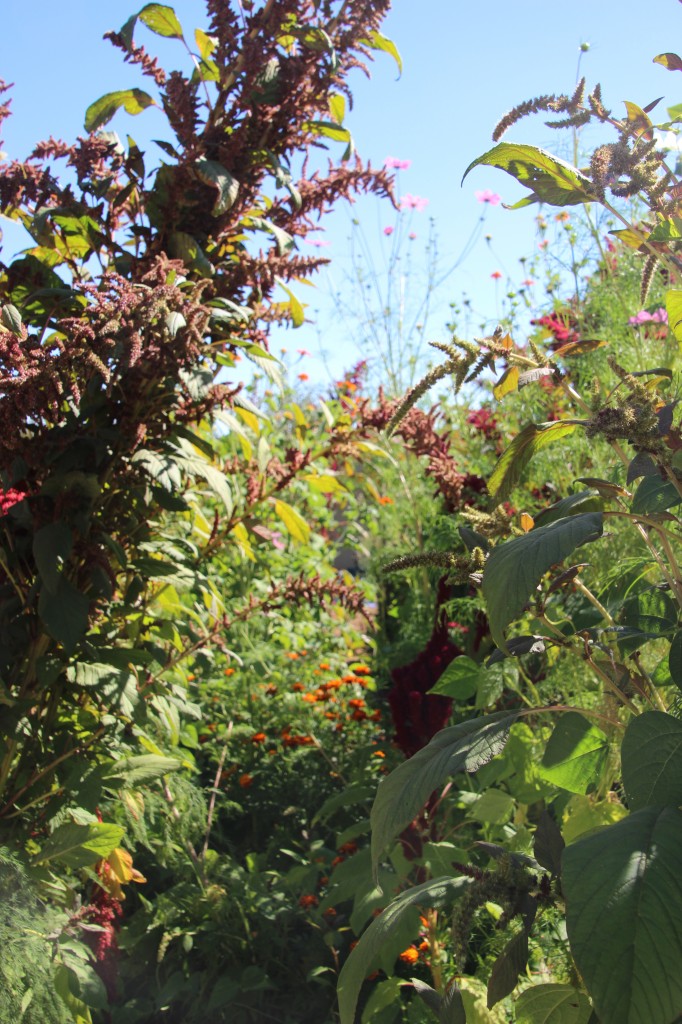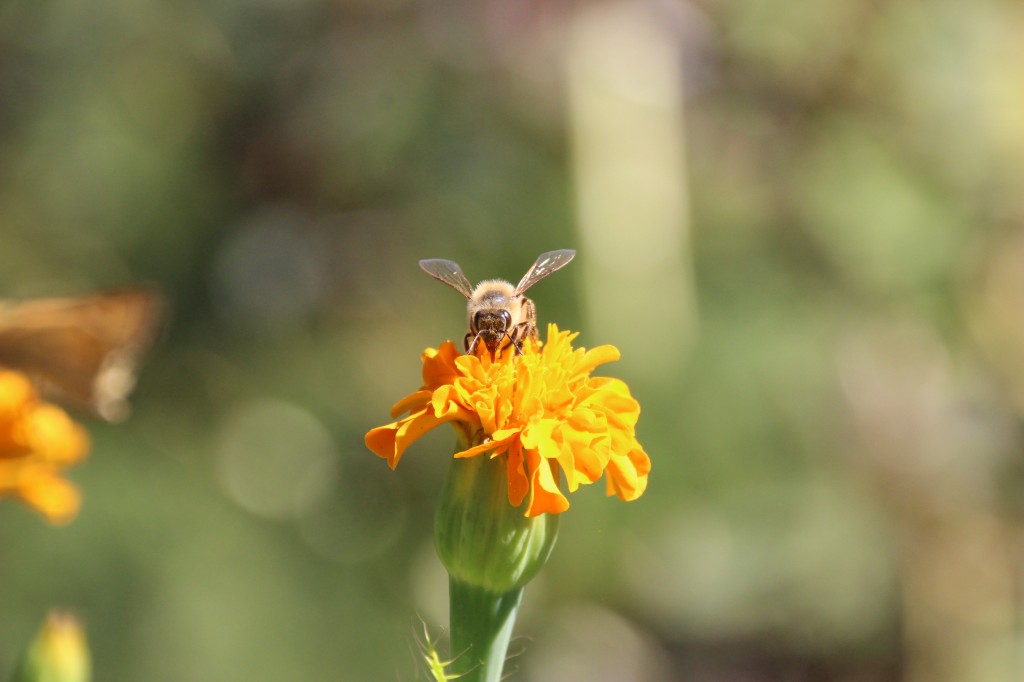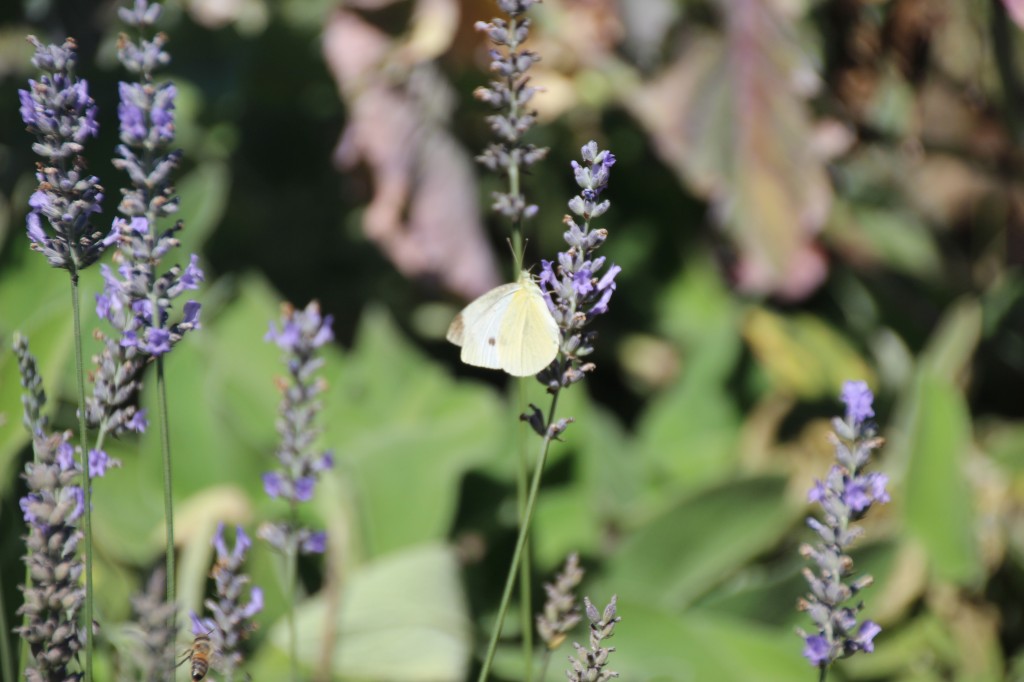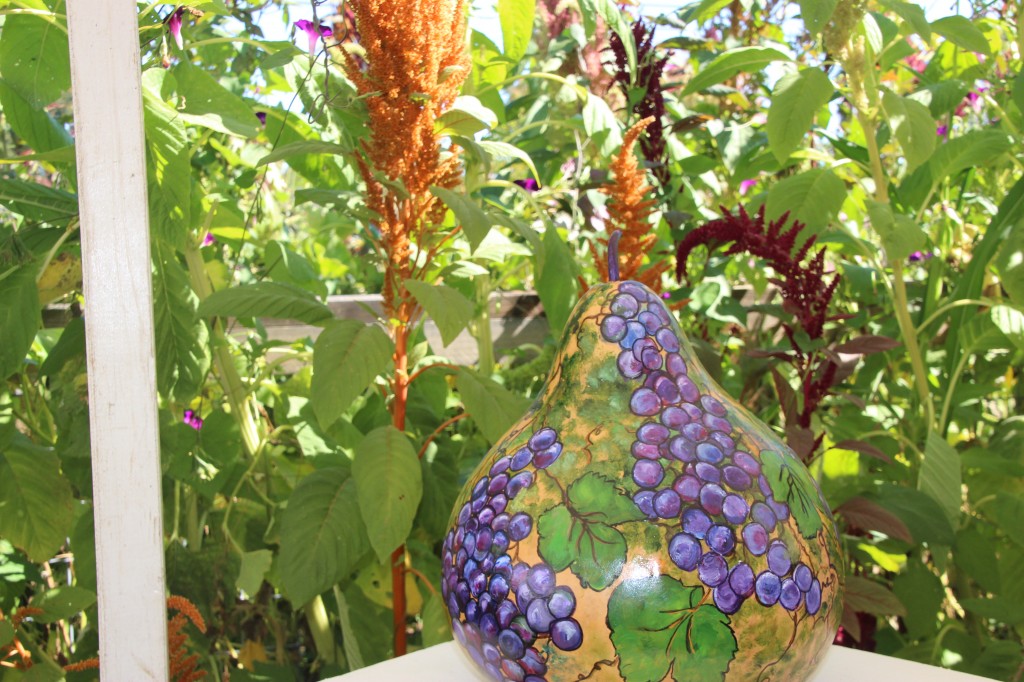 Cottonwood Catering's chef Lynn McCarthy oversaw the wonderful snacks and appetizers that kept coming out of the kitchen as if by magic. There were some old standbys, like the endive spears with pomegranate seeds, but they also offered meatballs with peanut sauce, tiny dolmas and foccacia bread spread with goat cheese and topped with roasted grapes. They even  had steamed new red potatoes hollowed out and filled with a nicoise mix, minus the tuna.