Greg Van Eekhout, who wrote last year's urban fantasy California Bones, is on a "mini tour" as part of the release of Pacific Fire, a sequel. Copperfield's in Petaluma was one of his stops. He said he had been happy to see it on the schedule because he had enjoyed stopping there on his big book tour last year.
Ross Lockhart, who works at Word Horde and has published horror anthologies like The Book of Cthulhu,led the conversation with Van Eekhout. I will have more about the event at Fantasy Literature, and I'll update here when it is posted.
The Petaluma Copperfield's has an author event series it calls "Other Worlds," and they are making an effort to bring in more fantasy, SF and horror writers. Ross told me he thought it was an "uphill battle," but I think they're almost there. In 2014 they had Anne and Christopher Rice, John Scalzi, and Cary Elwes. Christopher Moore is a regular there. They are getting the reputation as the speculative fiction destination in the north bay. (At the Scalzi reading, I sat next to a man who had driven over from Sacramento, two hours away.) They also have a rep with authors for being a fun and relaxed stop on a tour.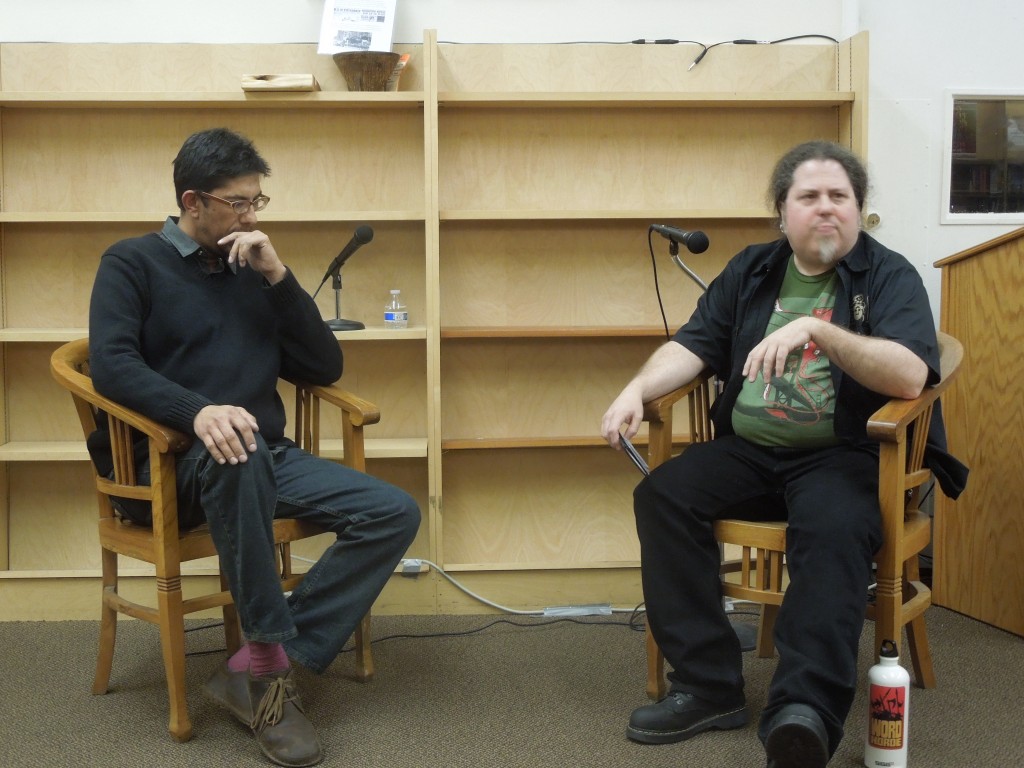 Van Eekhout, (left)and Lockhart discuss books.