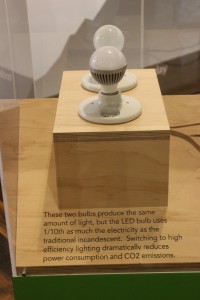 California has access to an old source of "alternative" energy; geothermal. Lake and Sonoma Counties each have a cluster of geysers and a double-handful of geothermal energy plants. The Calpine Visitor Center in Middletown provides a good overview of geothermal and some history of the evolution of this energy source.
Historically, Lake County's geysers and hot springs were better known as tourist draws. From the 1850s into the 1970s, there were several hot springs resorts. There are still a couple that provide mud baths, soaking tubs and massages. People have always believed that the water, which reeks of sulfur, had medicinal properties, and almost everyone agrees on the restorative properties of a hot bath, so there you are. Folks came up from San Francisco, a long trip that involved a ferry ride, a train and a long coach ride. In the 70s, of course, they just drove their cars.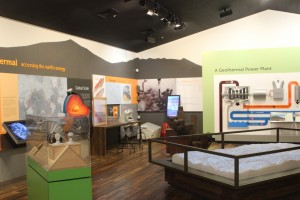 By the 1930s the resorts were starting to fade. An entrepreneur named John D. Grant pioneered geothermal power in the 1920s, but the power had to be local at that time (no grid) and back then, fossil fuels were much cheaper.
In the 1950s, a company named Magma Thermal bought into the geysers, and CalPine bought them out in the 1990s.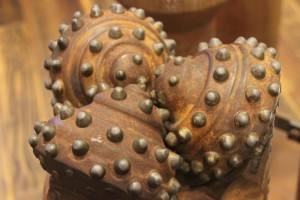 There are 8 power plants in Lake County. The water necessary to create the steam is augmented by waste water from Santa Rosa, which arrives via a pipeline. The plants recycle by condensing the vapor in "cooling towers" and pump that back into the vents, but in the 1970s and 80s, this process did not replace enough water. The pipeline, a good solution, still damaged some ecosystems in its construction. No energy system, and no energy company, is perfect.
Steam provides 24% of California's renewable energy.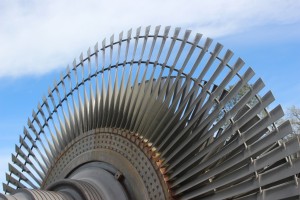 The CalPine Center has several nice interactive displays, although I have to say I couldn't get either lightbulb to shine. I recommend this day trip for anyone with kids or anyone who is interested in alternative energy sources. CalPine also offers tours of the actual plants, and you can find those on their website, http://www.geysers.com/default.aspx The Visitor's Center provides solid basic information. Science fiction writers, again, take note – useful resource here.
From Santa Rosa or points south or west, Highway 29 is the easiest way to get to Middletown. Follow Calistoga Road out past the Petrified Forest, take the Calistoga grade, and turn left on highway 128, then right on Tubbs Road. At the T, turn left again. This means driving over Mt. St. Helena. Some people are afraid of driving in mountains. The road is winding, but it is better maintained than most roads in Sonoma County, for instance. Robert Louis Stevenson State Park occupies part of the mountain and there are several turnouts for trailheads. Many of the people who drive this road are Lake County locals heading into Santa Rosa for business or errands. They know the road extremely well and may want to drive faster than you do. There are several passing lanes on 29, please be considerate and use them if you are a slower vehicle. It's not a competition.