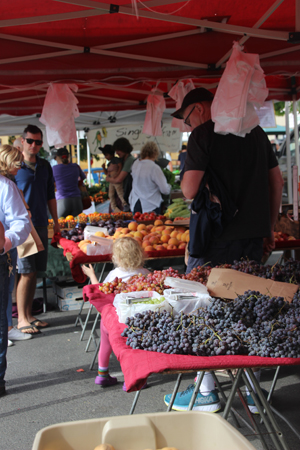 It's harvest season; late summer, early fall, when squash, pumpkins, apples, pears and tomatoes are in. Leafy greens still abound, and the market is a festival of bright autumnal colors. Even the spindly trees in the plaza join in, turning from green to bright yellow and vivid red.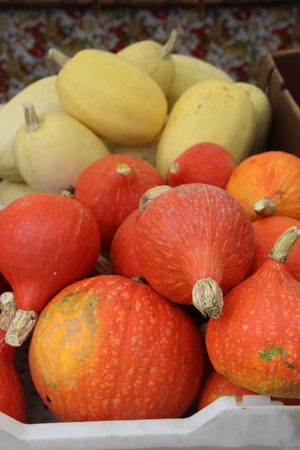 Squash and gourds have come onto the stage now. They're all good eating — well, maybe not gourds. Many are good carving too, if you are already planning for Halloween.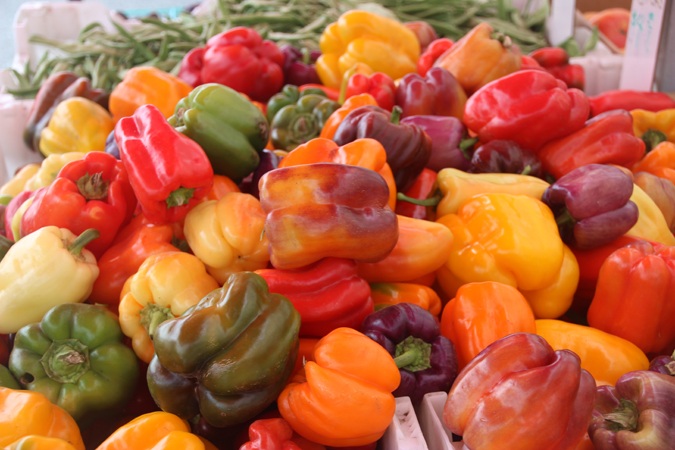 Peppers are in! Sweet, tangy, spicy and eyeball-melting.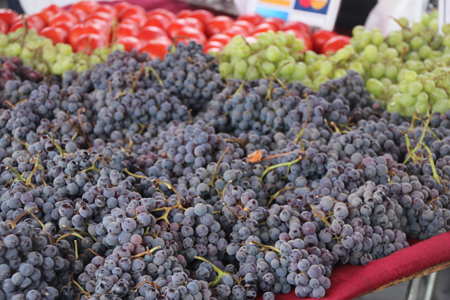 Grapes, apples and pears filled out the fruit/dessert contingent, even though there was one vendor who still had strawberries.

(By the way, an apple with a couple of slices of Joe Matos's San Giorgio 3-month-aged cheese is a delicious snack.)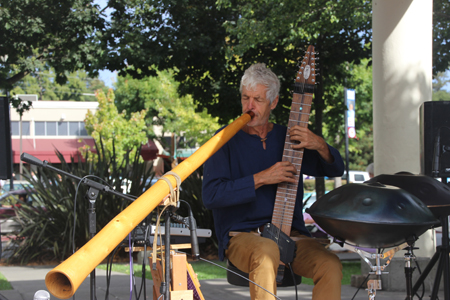 September 22nd's music was provided by this guy, and, yes, he did play the drone pipe and the stringed thing at the same time. He played some Beetle's tunes — While My Guitar Gently Weeps was my favorite — and the Harry Potter movie theme song.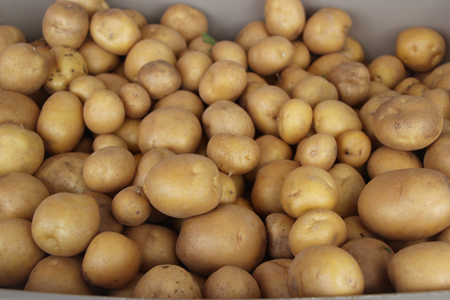 I'm already leaning toward those hearty, slow-cooked meals that go with fall; like pot-roast. I got everything except the roast and the red wine at the market. Go check it out!