Six miles south of Bridgeport, on US 395, a left turn takes you up into the hills, to an isolated valley that holds the remains of a mining boomtown, Bodie. Now a state park, the ghost town is maintained in a state of "arrested decay," a semi-living monument to California history and a style of living.

Founded in the 1870s, Bodie is most famous for the twenty year boom-and-bust cycle, and its rough, violent reputation. People actually lived in the town until the mid-1930s, when a fire damaged a lot of buildings and finally forced the final residents to leave.

From the highway, the 13-mile road to Bodie is winding, and the final three miles are dirt and gravel, deeply rutted. The road is wide there, and for most of the dirt road you are in the valley, so there is little danger of plummeting down a cliffside.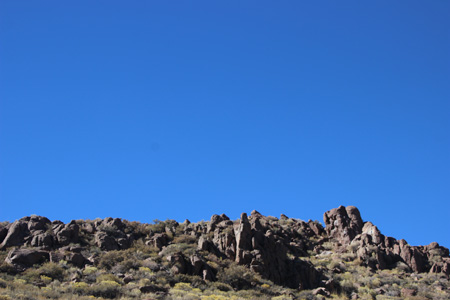 Sadly, the day we were there the stamping mill, which was the Standard Mine's processing plant where they crushed quartz to extract gold, was not open for tours. There is a nicely laid out self-guided tour of the town, and of course a film that gives the highlights.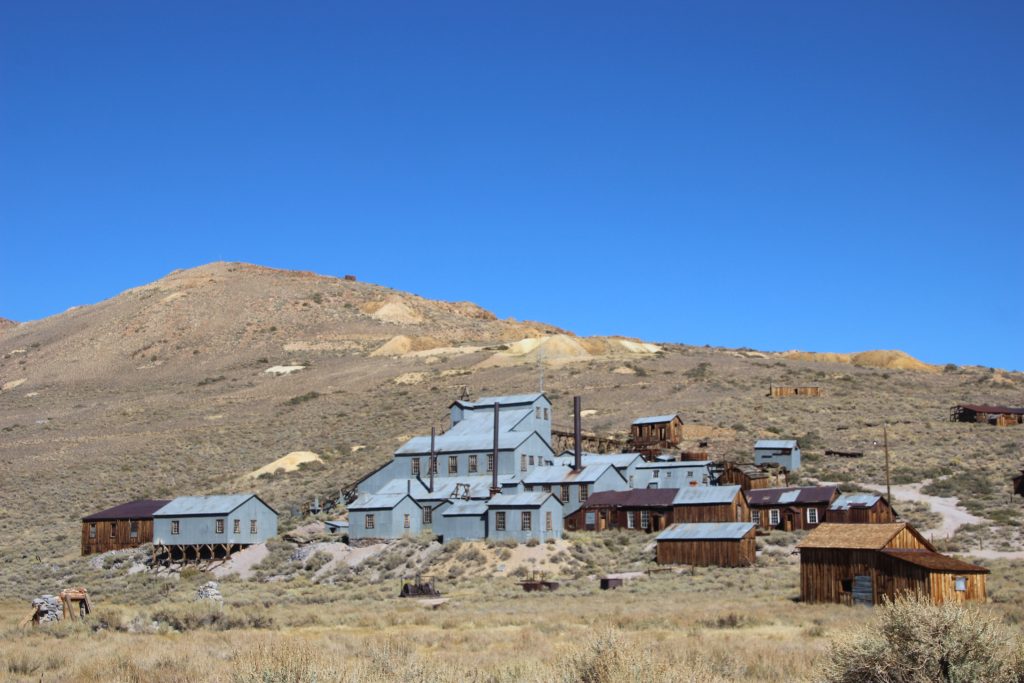 Bodie was an interesting place. I need to start with that. It was interesting, and it was the least interesting thing we saw on the east side of the Sierra. That's not a knock on Bodie–it's a comment on the rest of trip.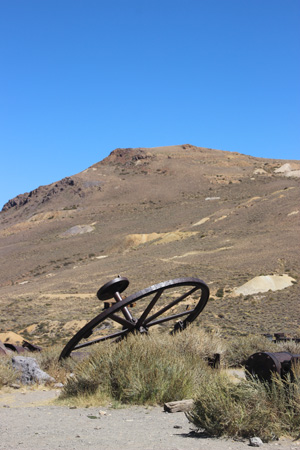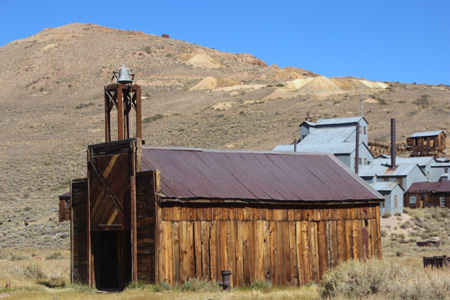 Wear sturdy walking shoes, bring a hat, sunblock and drinking water. I was aware of the altitude and thinner oxygen content the whole time I was here, and compensated by walking slowly.

In its heyday, the town held 8,000 people and it seemed like there were a surprising number of families. There was a Chinese population although I don't know the numbers. The mining was brutal work, but the Miners Union, although they never successfully negotiated increased wages for the workers, did manage to force improvements in working conditions.

At one time, according to the local newspaper, the town had 80 saloons. Gunfights in the street were common most nights, although it's clear alcohol consumption adversely affected the accuracy of the aim in many cases.

Undertakers in Bodie had job security, that's for sure.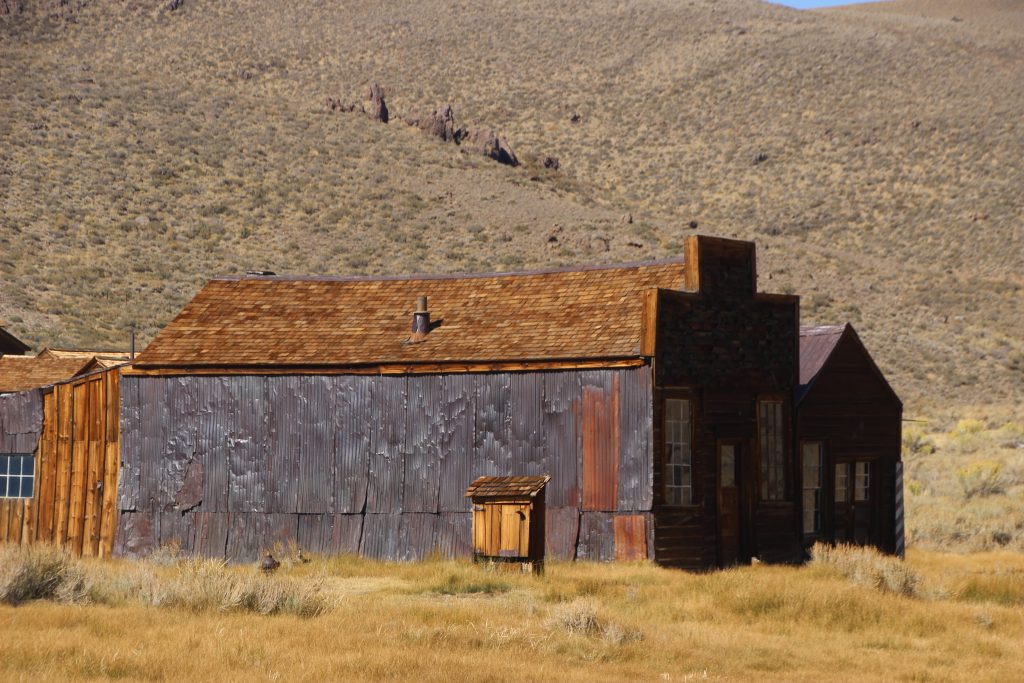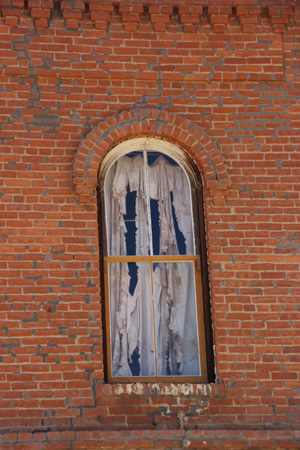 Even with a good number of other visitors, the place was still. The stillness is primarily what I remember.
With these images, you can get a sense of the height you're at. I stopped and took these as we headed back down the hill.