I discovered last night at the farewall banquet that I have spelled Dufresne's name wrong!  I will go back and correct. I learned this because, as an ice-breaker, they made us see how many words we could get out of the letters in the name Dufresne.  The answer is 47, for our table, anyway. How many words can you make from those letters?
Michael David Lukas not only wrote a wonderful book, The Oracle of Stamboul, he is a marvelous reader and a nice person.  The triple threat of conference faculty!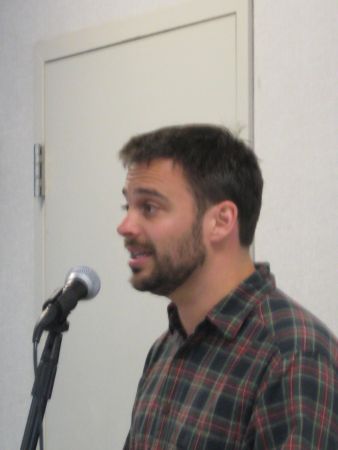 It is hard to get a good picture of Stephanie Elizondo Griest because she is in constant motion; beckoning, swirling her hands, tossing her head, dancing through her reading, arms out-stretched to the audience, laughing, pacing, inviting us to play along, to laugh and be shocked.  She read a short section from Around the Bloc, her adventures in Russia, China and Cuba, and a short, tragic bit from Mexican Enough.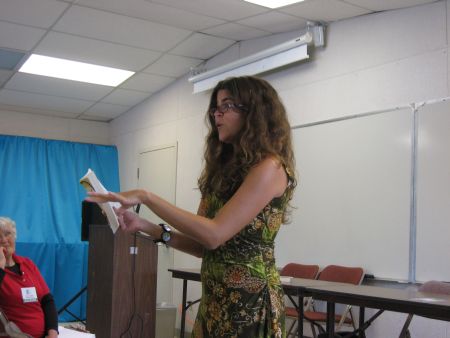 I ran into her at the reception desk just after I bought Around the Bloc.  She looked at my name tag and recognized Sebastopol.  "They have a great farmers' market," she said.  Her mistake!  I talked about farmers' markets for while, and then she personalized my book.  She probably had no idea what a dangerous topic fresh vegetables could be.
*
The farewell banquet was at the Senior Center.  I won a bottle of wine!  Just like last year, the novel master class instructor gave the keynote address.  Dufresne was funny, insightful, poignant and surprising.  I didn't know about Japanese cell-phone novels, for instance.  John:  "Proof that you can write a novel with your thumbs."  He talked about writing while driving (only at red lights.  That's his story and he's sticking to it).  He is writing against the clock–we all are, he said.  Yes, and him perhaps more than most because he has the most recursive, inefficient way to write I've ever heard. It involves a fountain pen and a planning pad–white, not yellow, with a wide left margin for notes on what you're writing, and he rewrites each page over and over before he finally types it into the computer.  "I should have taken typing in high school," he said, "instead of four years of Latin."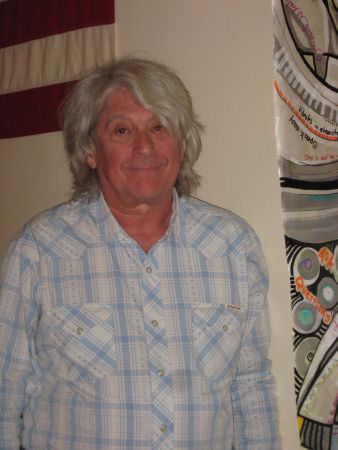 After, he signed books.  Everyone hugged and we wandered out into the parking lot in twos and threes. The conference was ended for another year.