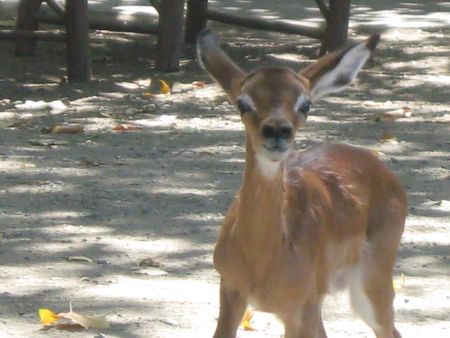 There are four hundred contiguous acres in Sonoma County that aren't planted in grapes. Surprising, I know. Even more surprising is what they do raise there; African animals.
Safari West is a game park located almost at the intersection of Porter Creek And Calistoga Road. It's been there since the 1990s, when they had two giraffes, an aviary, and a couple of cheetahs. Now they have nearly a dozen giraffes, four cheetahs, three serval cats, several varieties of primates, two rhinos, twelve Cape buffalo and scores of fleet-footed grazers or "hoofstock," as the staff call them.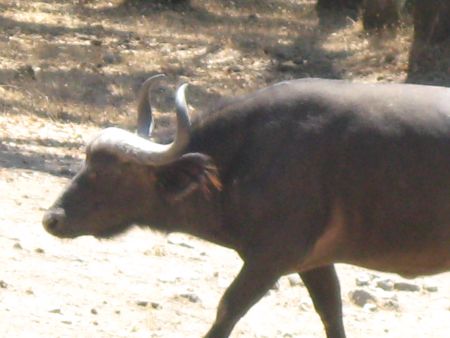 Five of us went there Friday.  Three of us have birthdays within a month of each other. This was our birthday celebration and we invited our friend Lillian.  Spouse joined us. We met for breakfast at Jeffrey's Hillside Café. Jeffrey's is a diner style place next to a motel, with an owner chef who used to cook at five-star restaurants. It doesn't take reservations, and you should show up early or expect to wait. By a fluke, when Spouse and I got there, there was no wait and we went right in, along with Lillian who had gotten there shortly before us. Greg and Mary came in a few minutes later. Breakfast was delicious, even though all of us except Lillian, who had the juevos benidictos, stuck with the traditional breakfast fare.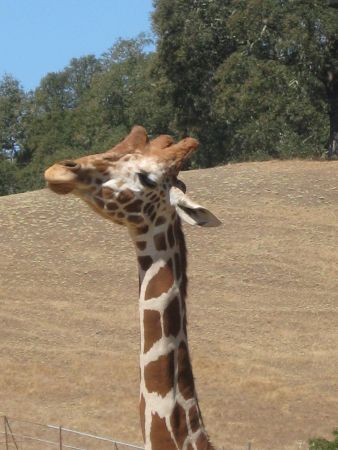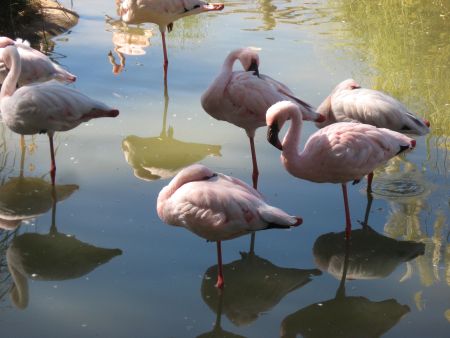 It took us about twenty minutes from the restaurant, back on the freeway, up to the Mark West Springs exit, to pull into the Safari West parking lot. We were early, very early, about an hour. That meant we had plenty of time to check out the gift shop. My friend Tina, daughter of my dear friend Kathleen, checked us in, gave us our wristbands and directed us down to the corrals and staging area, where we took lots of pictures!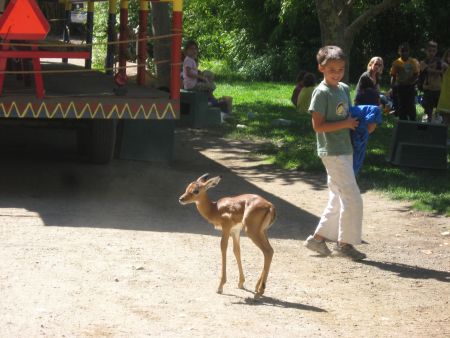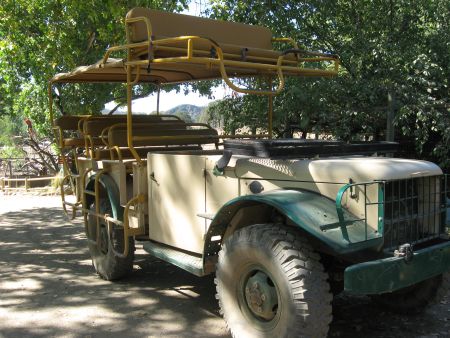 Our guide's name was Danny, and we had a bonus guide; Taylor, who is an animal handler for the hoofstock, rode along with us. Our vehicle was a Korean-Conflict-era two-and-a-half ton truck with seats and room above the driver! Our group consisted of the five of us, and a couple with a four-year old. Dad and the four-year-old wanted to be up top, but that left room for Lillian and me.  Best seats in the house!  We jolted off across the flatlands and were soon climbing into the oak-covered Sonoma County hills.