Danny took us over several high bumps in the road.  It was what we would have called an E-Ticket Ride in the old days.  Curving around the lake, the road led us back toward the admin buildings and the corrals. Before we entered the corral, we stopped to see Ayesha and Mufassa, the pair of Cape white rhino.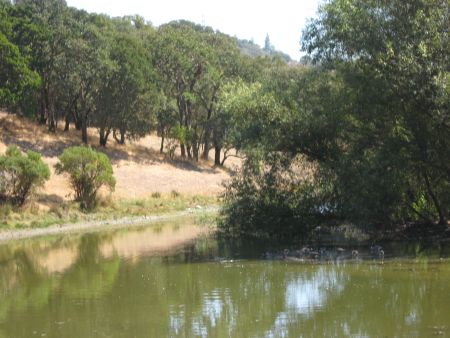 Each of these, Danny said, go about 5,000 pounds right now. Mufassa, the male, can reach 6800 pounds. These are some seriously territorial animals who use immense piles of scat to mark their territory. Getting some on you shoes would be the least of your worries. These two animals and gentle and friendly to their keepers, but would probably not be so hospitable to anyone else.
And that reminds me that there are a few rules when you go on the vehicle safari. Stay inside the vehicle. If you drop something outside the vehicle, let the driver know. Do not poke, stroke or try to pet the animals. Do not try to feed the animals. Do not approach the animals.
Ayesha and Mufassa have a good-sized fenced in pen, so approaching them by accident was highly unlikely.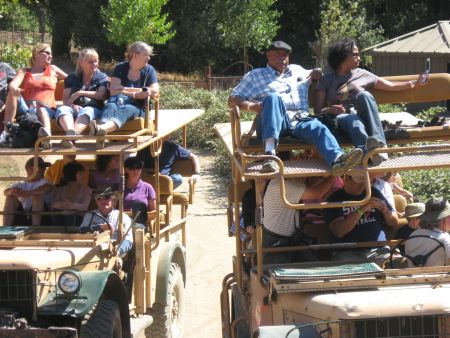 There was a fatality at this park just last year. The victim was a middle-aged woman who was visiting with her daughter and grandchildren, and the killer was an oak tree that fell on the tent-cabin they were staying in.