Halloween Eve (All Hallows Eve Eve?)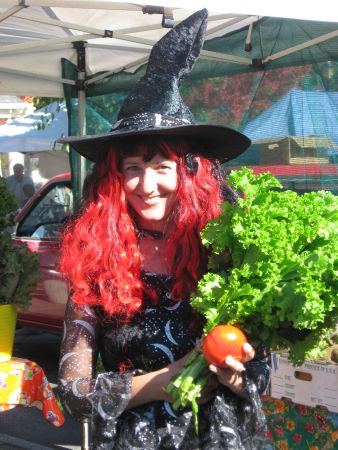 The Sebastopol market goes year-round  this year. The long-range plan is for the market to be part of the development plan called The Barlow, which is an abandoned cannery that's been sitting vacant since the 1980s. If all goes well, the Barlow will be open by spring of 2012 so that probably means fall of 2012. the farmers aren't waiting, though. This year's market will carry through the winter, which means squash, lettuces, more crafts and "value added" items like salsa and preserves. Works for me.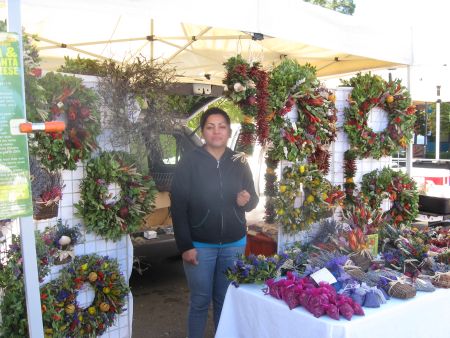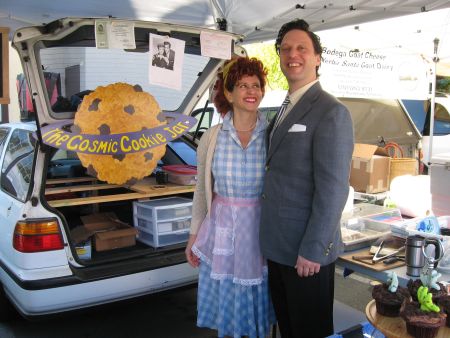 Because it's nearly Halloween several farmers and vendors were in costume. Some weren't, but brought the Dia de los Muertos tradition with them to the market. The lady at Dominique's Macaroons (who I assumed was Dominique) had two shrines, one to each set of grandparents. The one with the sunglasses is the grandmother who taugh her to bake.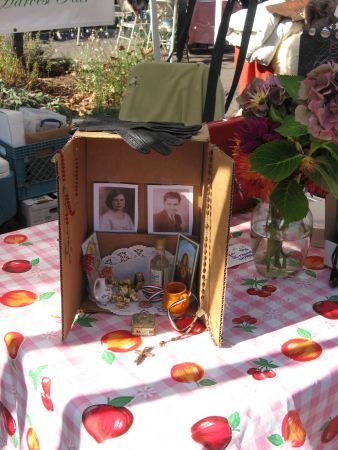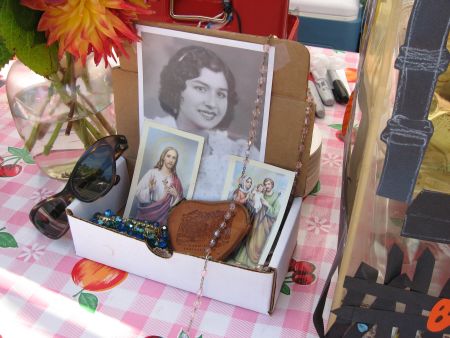 I lingered at the market and them went over to Copperfield's Books, just a few minutes before the zombies poured in.