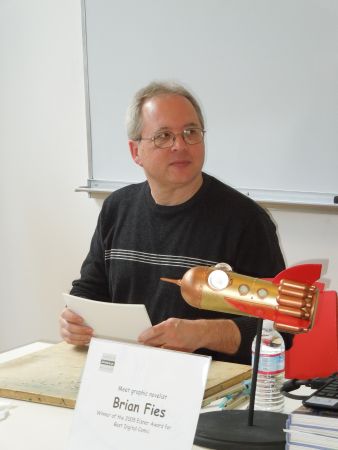 Brian Fies gave a presentation at the Charles Schulz Museum Saturday. He was upstairs in the education center, a nice-sized classroom with plenty of art supplies, several statements made by Schulz painted on the walls, and a large porthole. Brian set up in the front corner. He had his books and one of my favorite props, the spaceship he made so he could draw it for Whatever Happened to the World of Tomorrow?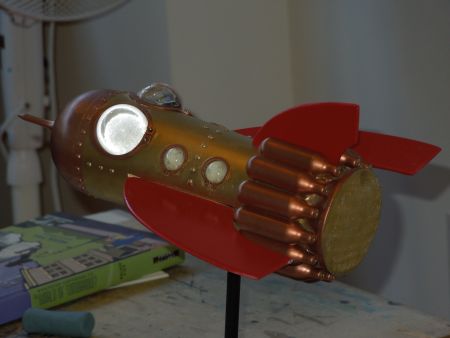 When I got there, Brian was talking to a teenager in a red ballcap, who was taking notes. It turned out he was interviewing Brian for an assignment. The boy's father and I talked for a couple of minutes while I took some pictures. Since Brian's official photographer was off at a secret  cell meeting of that hotbed of socialism and feminism, the Girl Scouts, I used their camera to take a few shots.They're a little disappointing. Karen is a far better photographer than I am, but this is what comes of letting her go off on her own.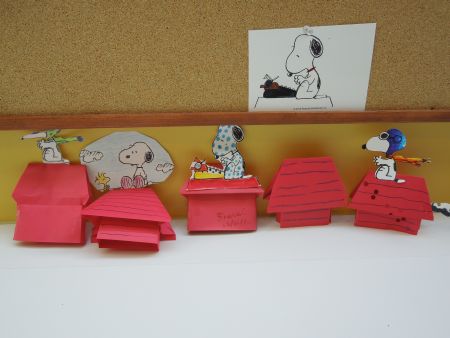 The boy's questions were basically, "How do you get this job?" Brian talked a little bit about his personal story. He ran through the options for a young cartoonist now; the internet, writing single comics, or strips, for magazines, creating your own "zine."
To create a zine,you tell your story, you take it down to Kinko's and run off two hundred, then you fold them and staple them yourself and hand them out, or sell them. It may not make you a lot of money, but it gets you known in the comic world. Some people sell them at conventions, he said. Raina Telemeier got started by creating zines. Hands down, though, Brian recommends the internet. His award-winnning book Mom's Cancer started as an internet comic.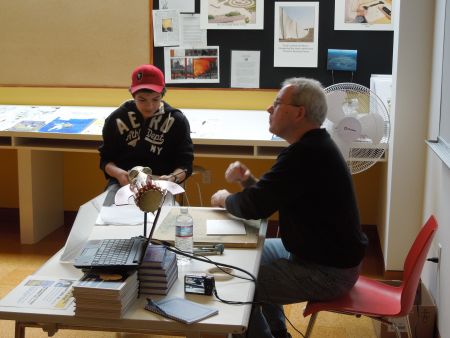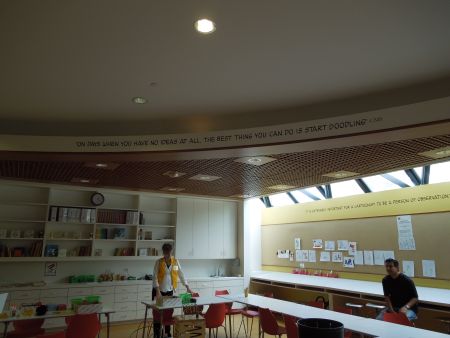 I met Brian's friend Jason Whiton, who came up from Mill Valley. Whiton has written a book about Mort Walker, the creator of the comic Beetle Bailey. The book is called Mort Walker, Conversations. Whiton also has a pretty cool blog @ spyvibe.com  He teaches; film, art and photography. Pretty cool guy! I didn't think quickly enough to get a picture of him with Brian — but Jason might do a stint as the "cartoonist in residence" at the museum sometime too.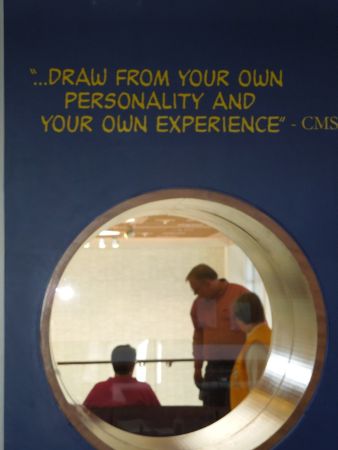 Brian politely pointed out that although the museum calls the program its "cartoonist in residence," he never actually gets to sleep there. He doesn't have a nice little cottage with a wise-cracking graduate student to bring him his meals. It's more like having studio hours. Still a great program, though.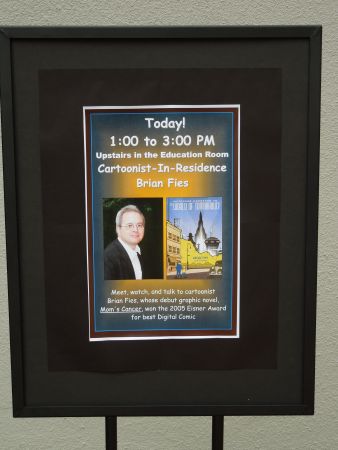 Brian talked about the creation of his own personal font from his own lettering, so that he can automate the speech balloon process. Hand lettering in a comic or graphic novel was fine for hundreds of years, but when the book goes into foreign printing rights and has to be translated into German, Italian or French, it's less labor intensive if there is an existing font. It also makes editing easier for the writer. Because Brian based the font on his own lettering, it is basically his writing. I had honestly never thought of this before. What did  writers use in the old days?  Correction fluid?
He also had a slide show. Brian is very generous about his work and his process;  so he shows how an idea gets blocked out, and then drawn and finally finished — the whole concept of a story-board right before your eyes.