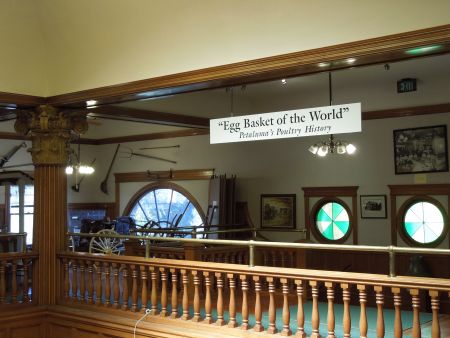 Meet the Vickies:
Petaluma is famous for its restored Victorian homes.  These pictures aren't even of the glories – those are on D Street. This is in the neighborhood of Keller and B Streets.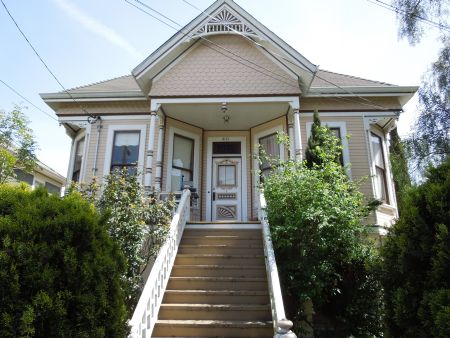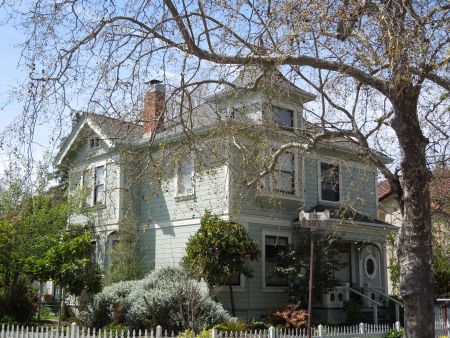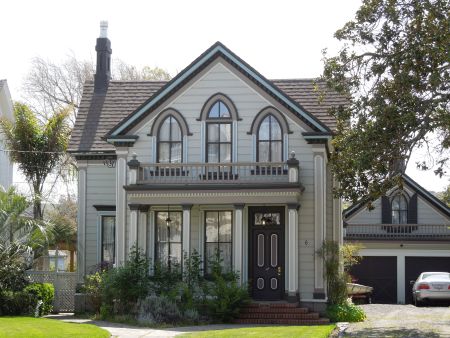 Two of the houses are up the hill on Kentucky Street, across from Penry Park.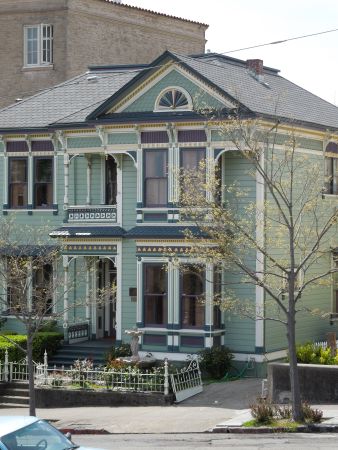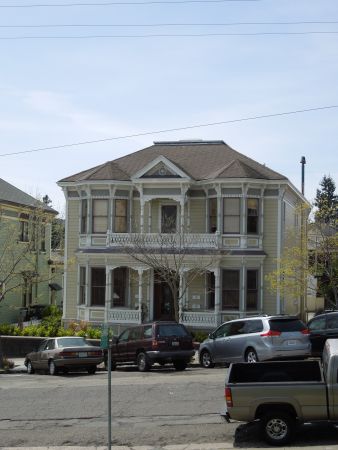 My home town has some restored Victorians that I think are prettier than the Petaluma ones, but is doesn't have as many that are as pretty.
The Old Library:
Like Healdsburg, Petaluma has converted its old library into a town museum. I love this building. It looks like a temple to books, Free to All. Like the Healdsburg building, this library, built in the 1850s, was a Carnagie library. Yes, imagine, a tycoon, a 1%er even, who decided to give back something of value to the communities that made him wealthy. Instead of creating a SuperPac or investing in a propaganda organ, Carnagie tried to purchase spiritual redemption by providing libraries and public auditoriums to the people. Seems unbelievable, now, doesn't it? It's almost like alternate history, but it really happened.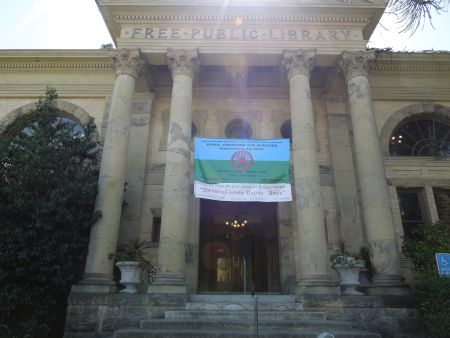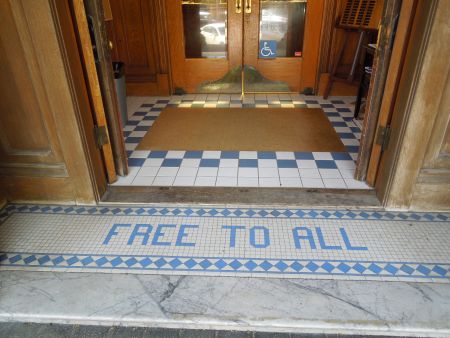 The beautifully restored interior is crowned by a huge stained glass skylight.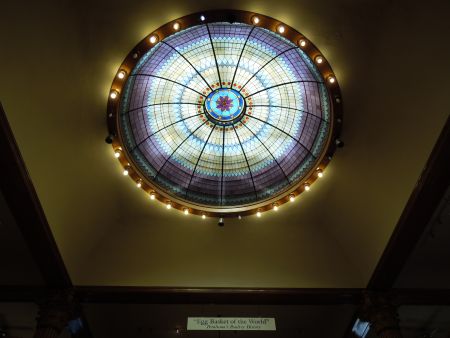 The current exhibit is about the Kosavo Romany (gypsies), probably provided by the same non-profit group that put on the Roma Festival every year. There was some nice artwork, and an interesting video documentary, but I didn't see anything uniquely Petaluman about it. Upstairs, along the gallery, were the local historical exhibits with information about the riverboats and the egg industry.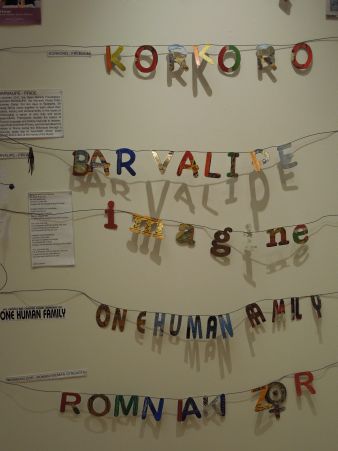 The River:
The Petaluma River wasn't even designated a river until 1959, and it took an Act of Congress to do that. I'm not exaggerating. The waterway is actually a slough, but Petaluma Slough just doesn't sound that attractive. (Although growing up around here, that's what we called it.)
No pictures, and no point. I just wanted to say that.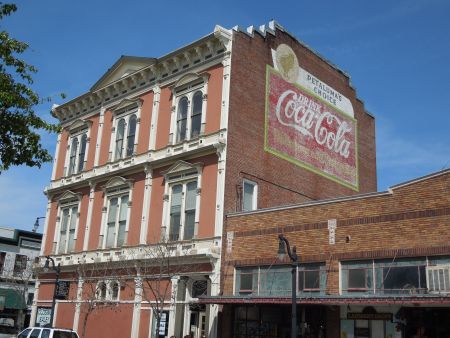 Copperfield's:
What?  Walk down Kentucky Street and not go into Copperfield's Books? Unlikely. I went downstairs to the used book section, where my friend Brandy, who used to work at the Sebastopol store, is now working. They have completely remodeled and refurbished the downstairs. The counter has been moved to an area just in front of the stairs, the aisles are wider, and the faint sweetish smell of mold is gone. It is easier to see the subject areas, and quite a bit brighter. I went to the Fantasy and SF Section, where I came across three David Gemmell books. David Gemmell was the inspiration for Andy Remic, who write The Clockwork Vampire Chronicles. I walked away quickly, trying not to start a panic. I'm sure bad writing can't be contagious, but it's better not to take chances.
Dazzled at Zazzles:

I ended my jaunt at Zazzles Café, where I had one of their Mayan mochas; coffee, chocolate, cinnamon, other spices I couldn;'t quite place, and a bit of chile, just for the heat. I had an order of coleslaw, with green and purple and matchstick-shaped strips of jicama in a thin, creamy dressing that has kind of a Thai taste to it. Then I had key-lime pie, while I read the first couple chapters of The  Troupe, by Robert Jackson Bennett, one of the strongest voices in dark fantasy right now.  I left dazzled.