Kathleen gave me this T-shirt. It is the T-shirt of the Ceres Community Project, which connects at-risk youth to people recovering from serious illnesses by having the young people cook nutritious fresh meals for them. Cathryn Couch is the Executive Director and her mantra is "Eat Kale." Cathryn firmly believes that the road to health is eating kale several times a week  (okay, every day, but that's several times a week, right?)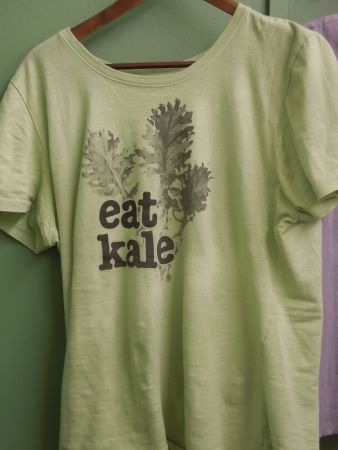 Whenever I wear this shirt it gets comments. Today in the Credit Union the woman ahead of me in line and I talked for several minutes about kale. She is from England. She said we Americans are lucky to have kale because it doesn't grow well everywhere. I pointed out that out here, we have it basically year round.
While I was shopping, two people said, "I love your shirt." One brash carnivore yelled from a car, "I hate kale!" A second later, "No offense!" None taken, brash carnivore, none taken.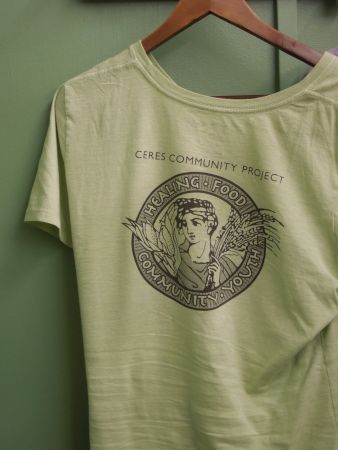 The guy at My Friend Joe's Coffee Shack also said he liked the shirt. I turned to show him the back, and he said a friend of his had gotten meals from Ceres and she really appreciated the program.