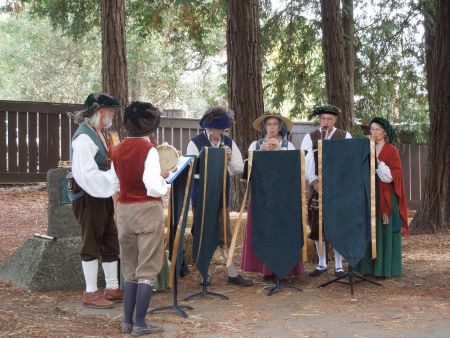 From silver dawn to autumn dark,
The revelers romp in Ives Park,
They pause a bit and hoist a beer,
To toast that famous bard Shakespeare.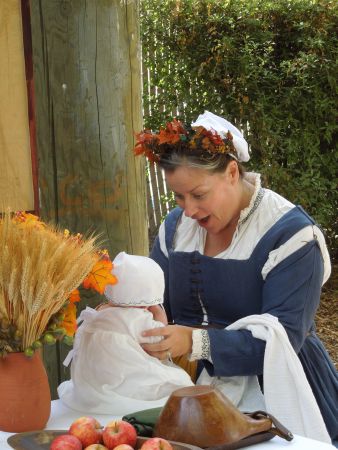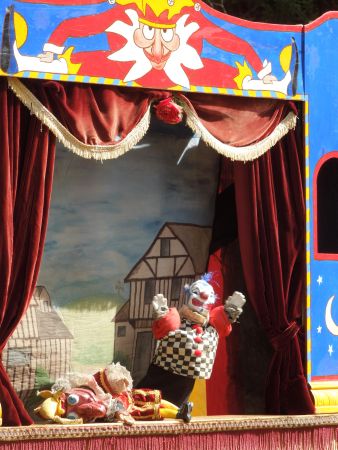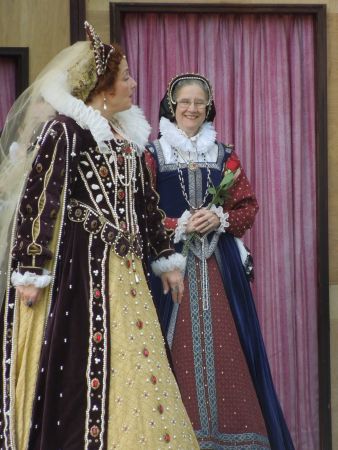 From across the ripened countryside,
Our beloved Queen did ride.
With raindrops in her flame-bright hair,
All the lights of court were there,
Bright Letty and Sir Francis Drake,
To see what fortune he could make.
With a poet's eye so bright and clear,
Came our bold master Shakespeare.
At her side throughout the day,
Like a preening popinjay,
That vain and puffed-up Earl of Leicester,
Hoping still that he will best her,
When all know he is Love's fool,
Love him she may but she alone does rule.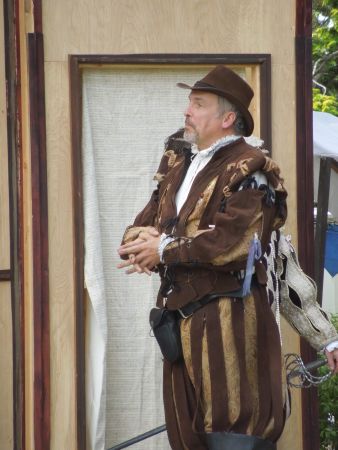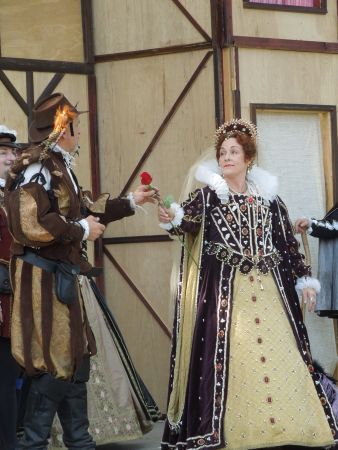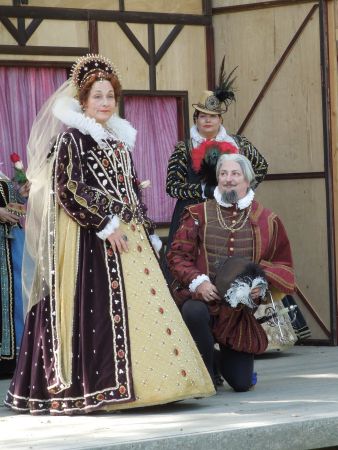 The townsfolk came from far and wide,
And brought gifts from the countryside,
Hand-strung garlands of meadow flowers,
Drapes to veil a lady's bowers,
Gems to kiss a woman's skin,
A golden apple for the Queen to win.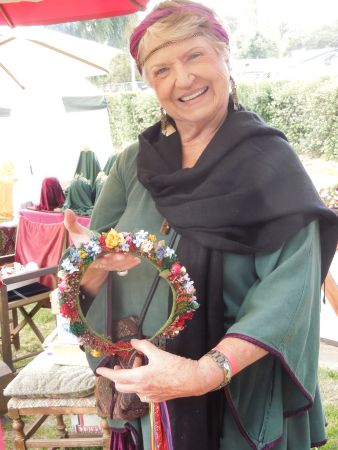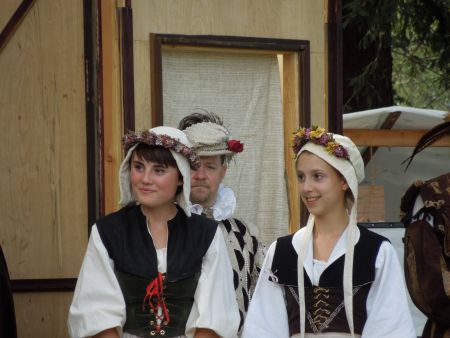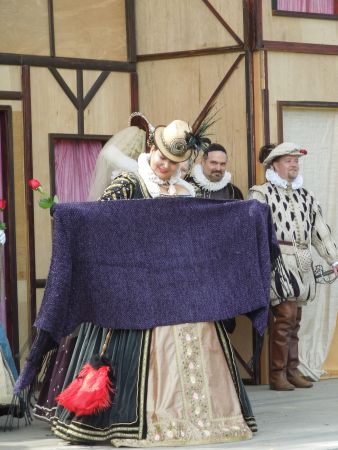 Gloriana did much grace display,
And before the court went on its way,
They feted us with song and laughter,
And dance; and did, for some time after,
Quite freely share the coins of gold,
That every velvet purse did hold.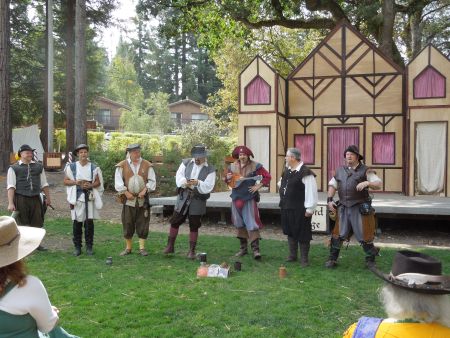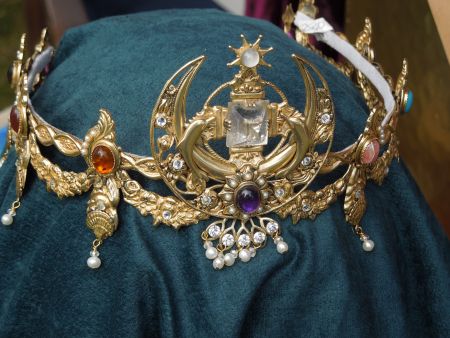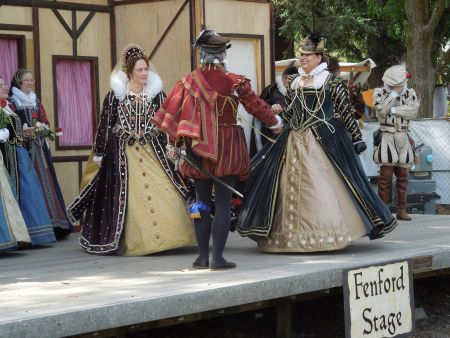 And all this elation and temptation,
Provides for better education,
For boys and girls within the town,
Who will with learning achieve renown.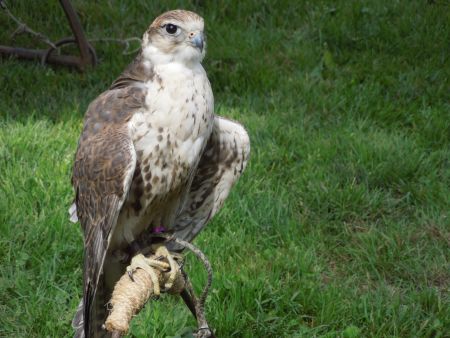 Above the horizon of the world,
They hurtle like falcons, wings unfurled.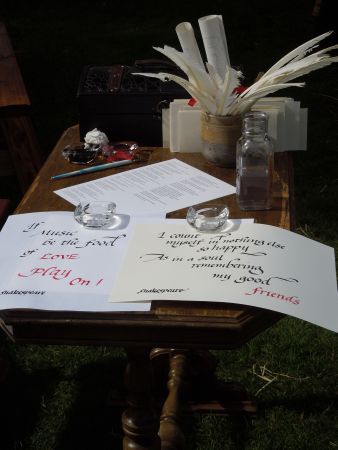 But first and foremost, measure for measure,
Let there be whimsy, wine and treasure.
There's pleasure here, this I mark,
At the Shakespeare Festival in Ives Park.