Eric Black is one of the two original owners (and original builder) of St Orre's. Rosemary Campiformio joined the original duo several months later and she's run the kitchen even since. Lately, though, she runs more and more of the business. Eric wants to build.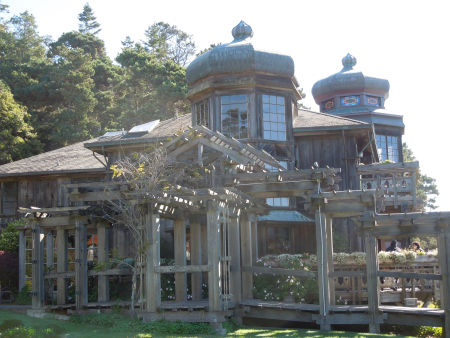 This is Eric's magic workshop. It used to be a one-room school-house for the children of the fishermen and lumbermen and was in use (as a school, I think) into the 1930s. We couldn't see inside, and Eric wasn't there on Saturday. If he had been, he might have let us in because Eric sees a kindred spirit in Spouse.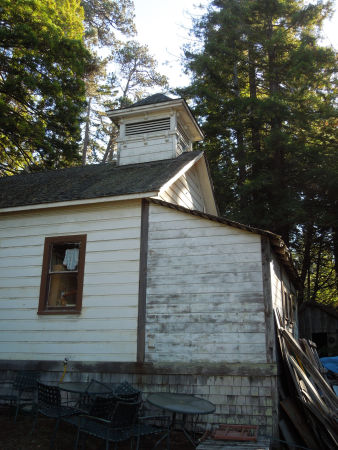 Eric is big on hexagonal windows. Almost all of the cottages have at least one. I didn't get a picture of it, but he had a spare window propped up against his framing platform. He also had the framework from a piano. Don't ask me why.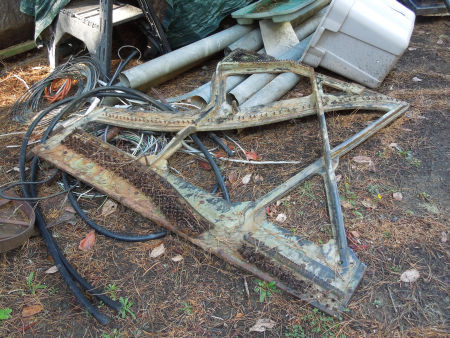 I can't help thinking that with a little stained glass, this could make an interesting wall fixture.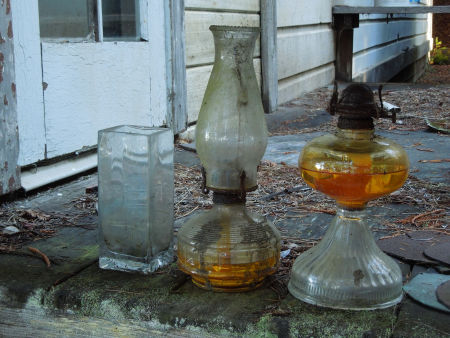 This is the all-weather work area. The chairs are from the dining room. I don't know if he refinishing them, or what.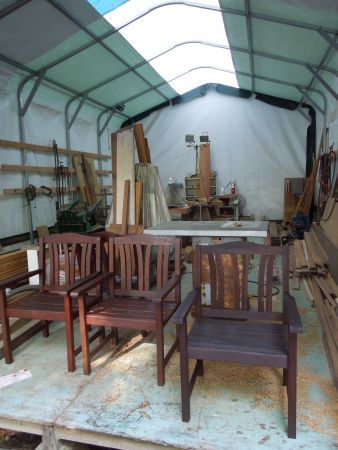 The water tank is a working one, even though the place is on Gualala city water. Up the hill behind Treehouse is another large water tank , and historically a couple of the cabins ran on gravity feed.