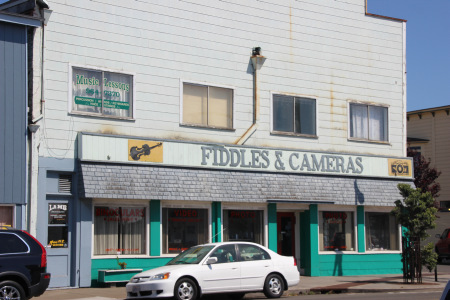 On Tuesday, after two days of taking pictures on the north coast, my camera battery died. This wasn't the tragedy it could have been. I had brought along a fully charged second battery, but I began to get nervous. What if that battery died too? I'd have to take about 500 photos for that to happen, but that was within the realm of possibility, if not, in fact, probability. I decided to look for a camera battery charger.
The hardware store in Gualala did not have one, although everyone there was friendly and nice. They'd been a long shot from the start. I would have to wait until I got to Fort Bragg.
Fort Bragg has a Radio Shack (long shot but possible), and a store called Fiddles and Cameras, which is supposed to be a music and camera store. I say "supposed to" because last year when I get in to get some digital camera supply (can't remember exactly what) they didn't have much of an inventory on the camera side. In fact, they seemed a little… disgruntled?… that I asked for something digital. I thought Radio Shack was going to be my best bet. Otherwise, I would have to ration myself to fewer than 500 photos. Yes, I really do think that way; "Okay, you must hold yourself back, you can only take 437 more photos."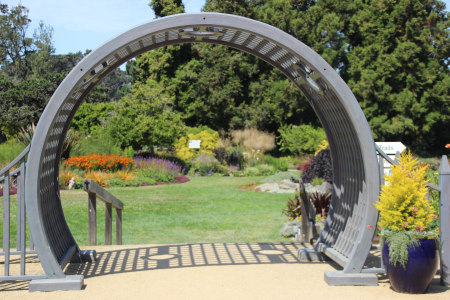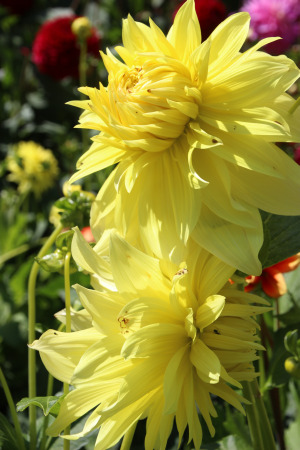 Fiddles and Cameras came through like a champ, with the exact charger! I expressed surprise, the woman who was helping me said, in a slightly quelling tone of voice, "Well, we are a camera store."
Yes, you are, Fiddles and Cameras! You certainly are.