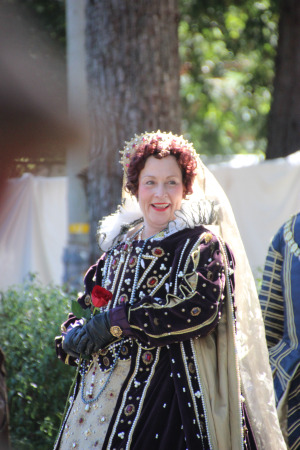 God Save the Queen
Five things you can do at the Shakespeare festival in Sebastopol, the second weekend of September; 1)pet a lurcher; 2) fire a trebuchet; 3) listen to Elizabethan music, 4) buy stuff; 5) look at a peregrine falcon.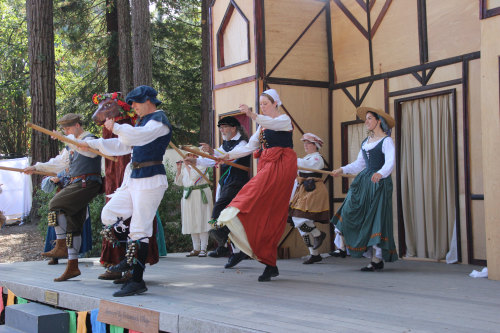 The Berkeley Morris doing what they do best.
This school-fund-raiser is jolly good fun every year. The festival runs for two days, and the money raised supports Sebastopol schools. Lots of Sonoma County merchants donate food and drink, and parents and other volunteer to make the fair a success. In spite of their catastrophic fire at the historic site in Sebastopol, Frizell-Enos was there with hay bales and a truck to help set up the booths and the rustic hay benches.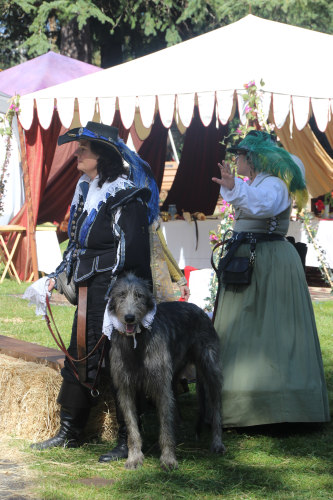 Say "Hello" to Zarthustra. He's the one with the ruff.
Once you get your ticket you can buy "faire bucks" to purchase food or pay for activities. The faire bucks proceeds also go to the schools, so that's a pretty cool deal.
You can also eat some really good food; grilled sausages or turkey legs; crepes, pasties (meat and veggie); and drink some good wine and beer.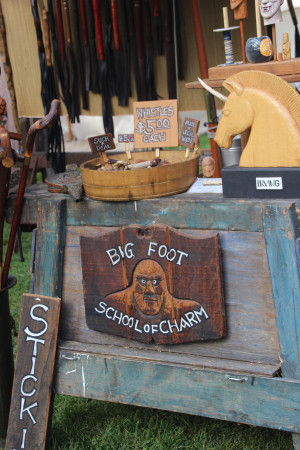 The same San Francisco acting troupe play the roles of Elizabeth and the royal court every year. They do it very well, but this year I didn't spend much time at the stage watching because they do the same skit each time. It's good, but I've seen it now. Historically, I am not a fan of Robert Dudley, Earl of Leicester, so that is just one more reason to wander after the court has made its way up to the stage.
The stage area has a lot to offer; music and dance and even a fencing demonstration.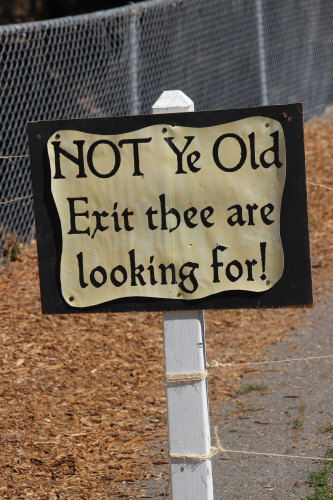 This is not the exit you are looking for.