Two-thirds of my Christmas Shopping Done.

That's that. If I work in a stop at Koslowski Farms, it could be three-quarters done.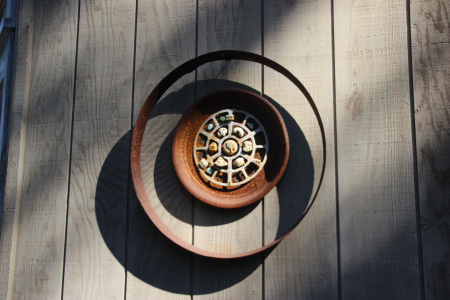 Beautiful Scenery, Beautiful Time of Year.
I not prepared to say I live in the most beautiful place in the world. I haven't seen the entire world. I'm pretty comfortable saying I live one of 50 most beautiful, though, and autumn is a beautiful season. I get to wend my way along the West County's back roads, looking at redwoods, firs, eucalyptus, vineyards flaming yellow and red; apple orchards, oak trees stark and black already dropping their leaves.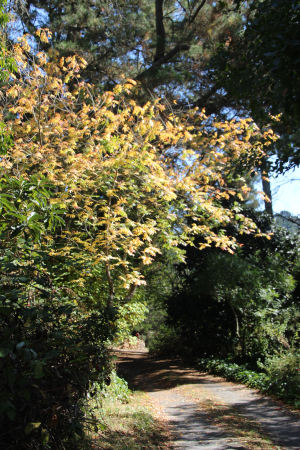 Bay Leaves and Sweet Apples.
And then there's the scent. The apples are ripe, and many have fallen on the ground; they may be starting to rot but they aren't there yet, and the aroma is cidery sweet. John Chambers, a potter whose house I always visit, has a huge bay tree outside his house. When I step out of the car, the brisk, medicinal scent fills my nostrils.
John Chambers/Stella Monday
I could have called each of them out, I suppose. I tend to go to the same artists. Once in a while I throw in a newbie, but with John and Stella, I feel like more than a tourist or even just a customer. I've been going to John and Sunai's for over twenty years, and they've invited us for tea ceremony a couple of times. Stella Monday is a fabulous local photographer. She remembered my name today. She said, "You must have a small gallery of my work by now." I admitted I did. Part of the pleasure of the trail is checking in on favorite artists.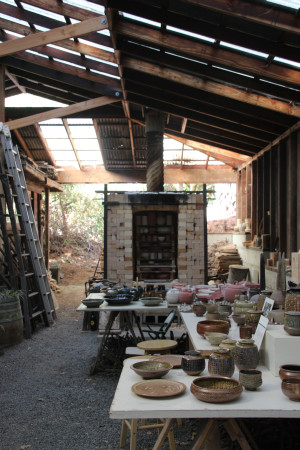 Beautiful Works of Art
This county is stuffed to the gills with high-quality professional artists, in all kinds of fields. Art Trails allocates two weekends because the event is so big. What do you like? Painting? Fabric Art? Sculpture? Pottery/ceramics? Photography? Jewelry? We've got it all.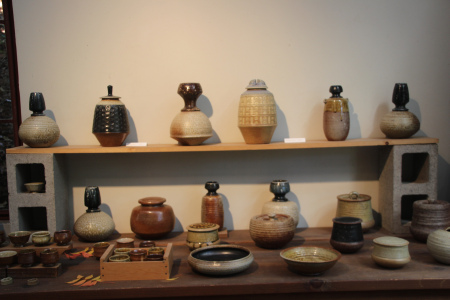 Scaring the Cyclists
No, not really. You guys know I love you, right? I love your commitment to the sport and the work you do. I love the 0 percent body fat thing. I love to see flocks of you glide by in your brightly colored suits and those great streamlined helmets. I love to take pictures of you and I love to see the pictures you take and post on Facebook and other social media. A certain affectionate exasperation, however, prompts me to ask; do you really think, these two weekends a year, that sharing the narrow, poorly maintained, twisty back roads of the county with SUVs piloted by drivers who are looking at the Art Trails map, strategizing with their friends about the order in which to hit up the sites, peering squinty-eyed into the sun to decipher the road sign since they can't remember the turns since the last time they were here (last year), and are completely high on the idea of one more cup of mulled cider and one more porcelain sushi tray… is a good idea? Just these two weekends, wouldn't Fountaingrove be the better choice?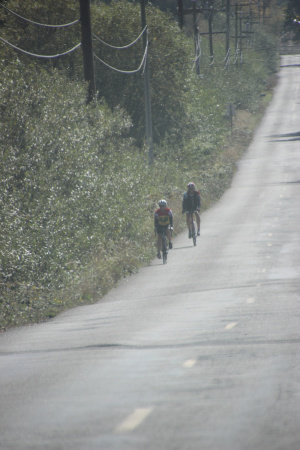 Speaking of which… Mulled Cider
And little cookies. Yeah.
Classical Music …
And lots of time to think.