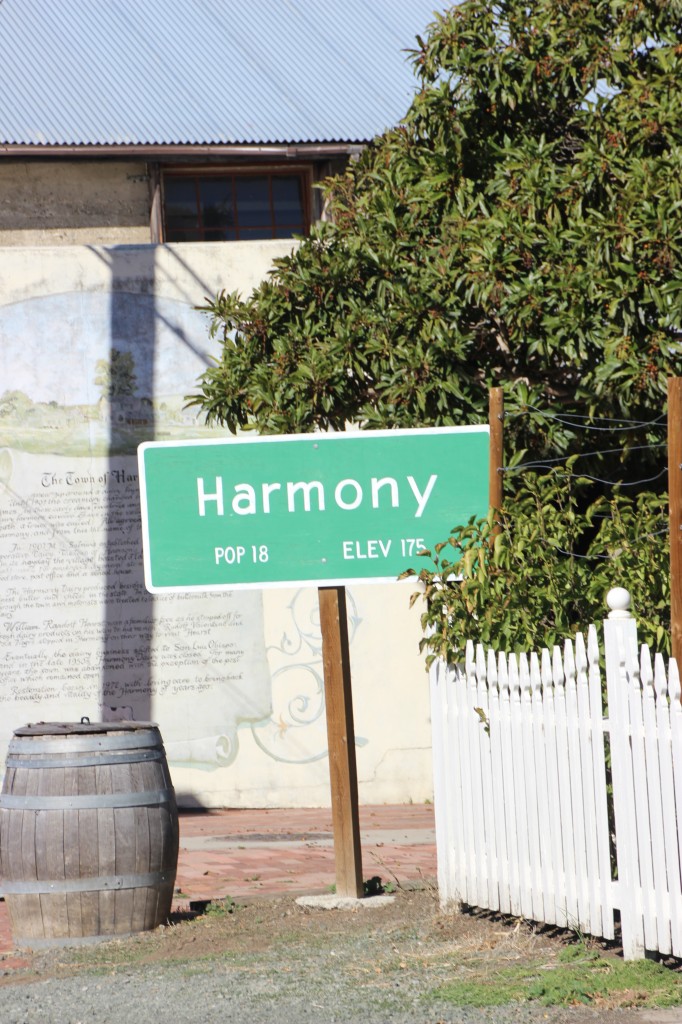 I know it sounds like the name of a show on the Syfy Channel, but Harmony, California, is a real town. Well, perhaps "town" is a misnomer… a real village. A hamlet? A settlement? It is a real place with people (as many as 18!) who will sell you stuff and take your money. It's right off Highway 1, about six miles south of the town of Cambria, on the California coast.
All my life, by the way, I thought Cambria was "Came-bria." It is actually pronounced so that the first syllable rhymes with "ham." Cambria itself is about six miles south of the Heart Castle state park.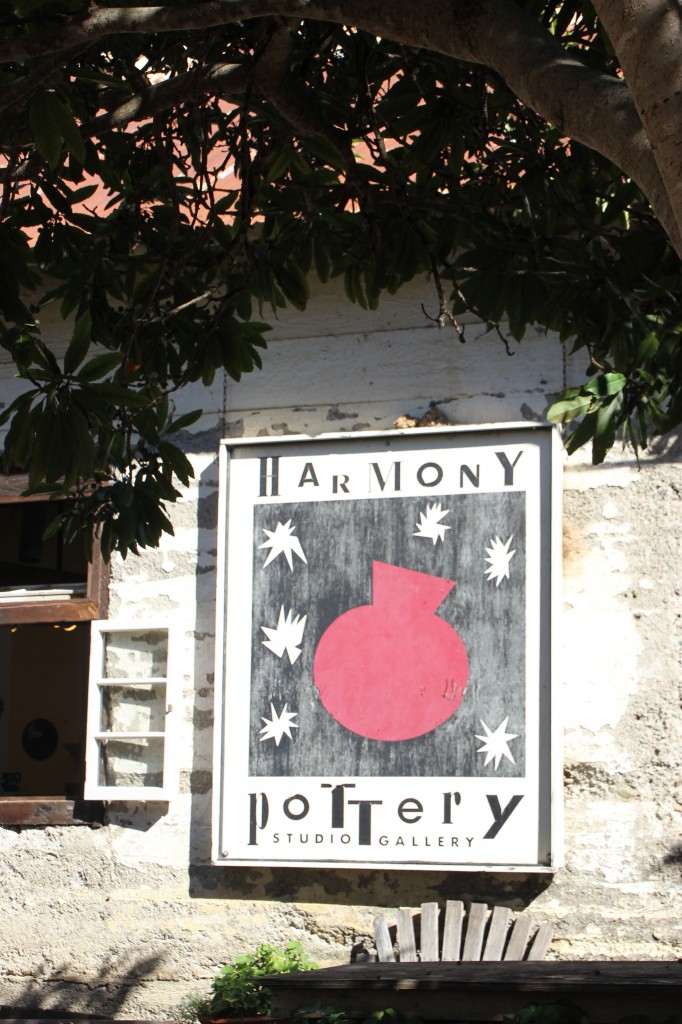 Harmony (population 18) has an historical connection with the castle because it used to have a creamery. William Randolph Hearst's chef and kitchen staff ordered their milk, cream, butter and cheese from Harmony. The creamery, alas, is no longer there, although the building is. So what will they sell you in Harmony? There is a café, so they will sell you food. I wasn't hungry when I was there, but I can you the food looked good, especially the salads. The café serves tea, coffee, coffee drinks, some natural sodas and bottled water. There is a pottery place and best of all, a blown-glass place where at various times of the year, you can come and watch the glass blowers.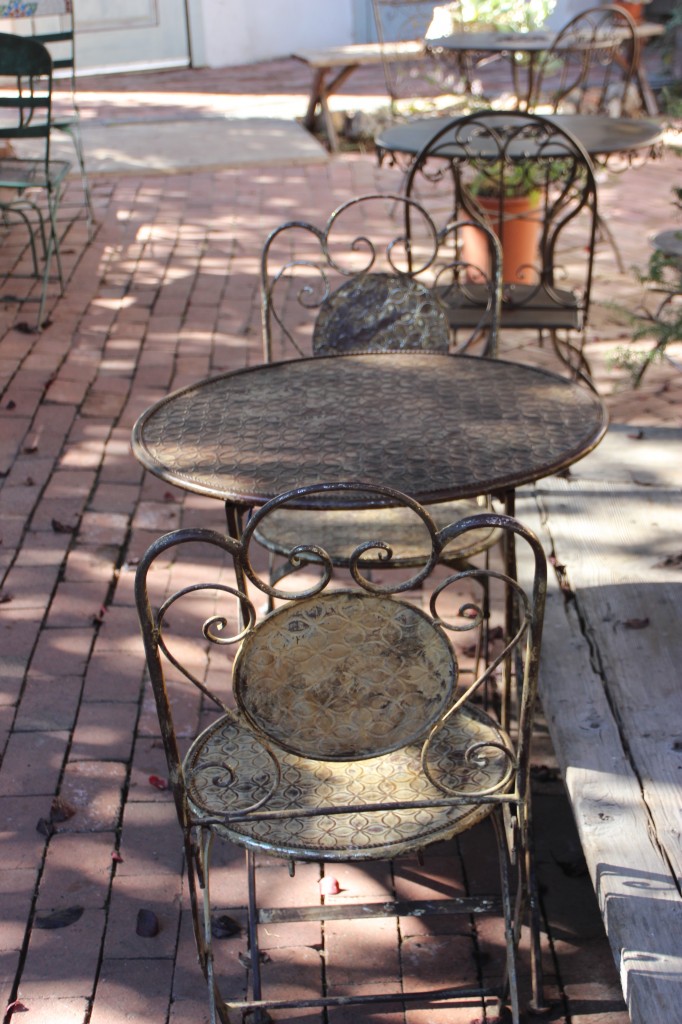 They have a connection to some Hawaiian glass blowers, although I didn't recognize any names and I don't remember them now. The Hawaiian artisans come there a couple of times a year to work.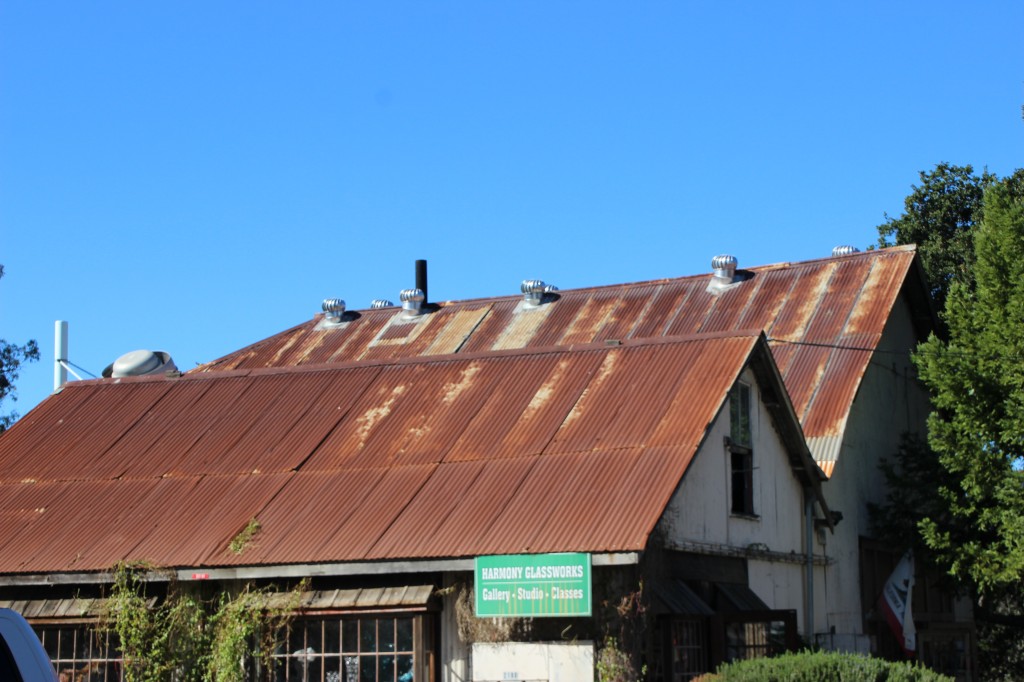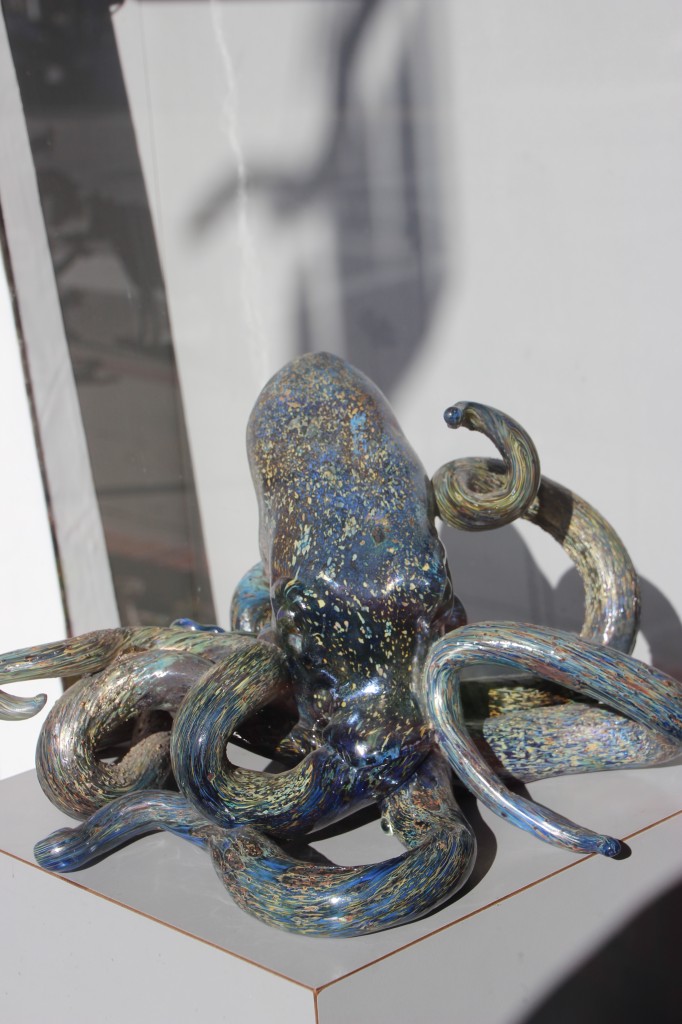 Hey, it's Cthulhu!
I asked the young man who waited on me if he was one of the town's eighteen. He said no, he made the six mile commute. He pointed out that the glass-blowers have a store in Cambria, in the east Village.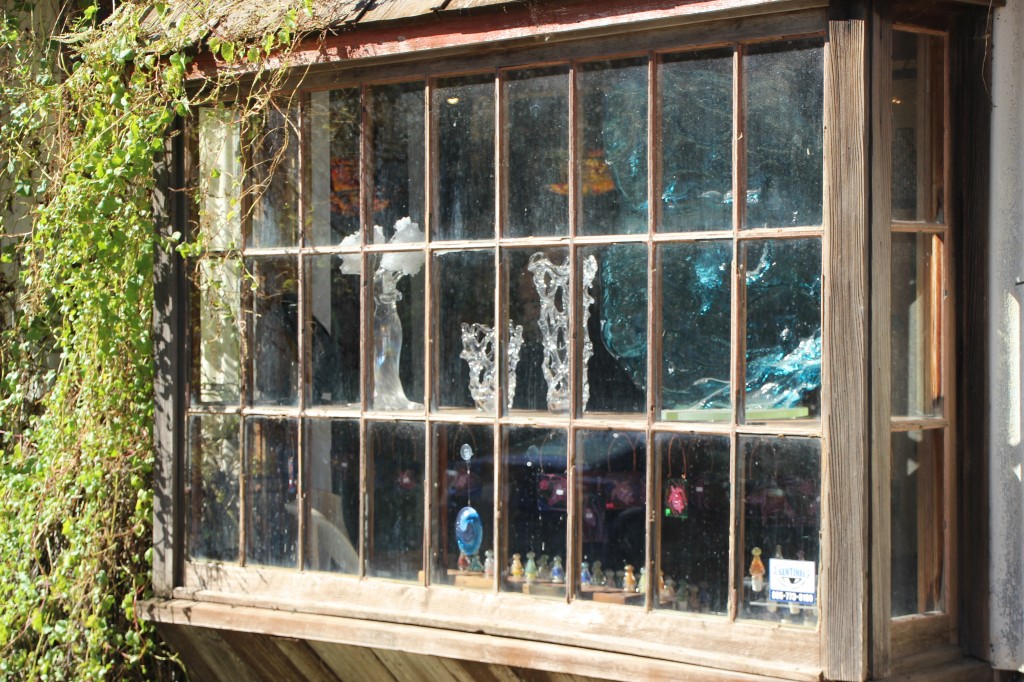 The glass was stunning. Much of it, particularly their glorious octopuses and squid, were out of my price range, but I found some nice souvenirs for friends.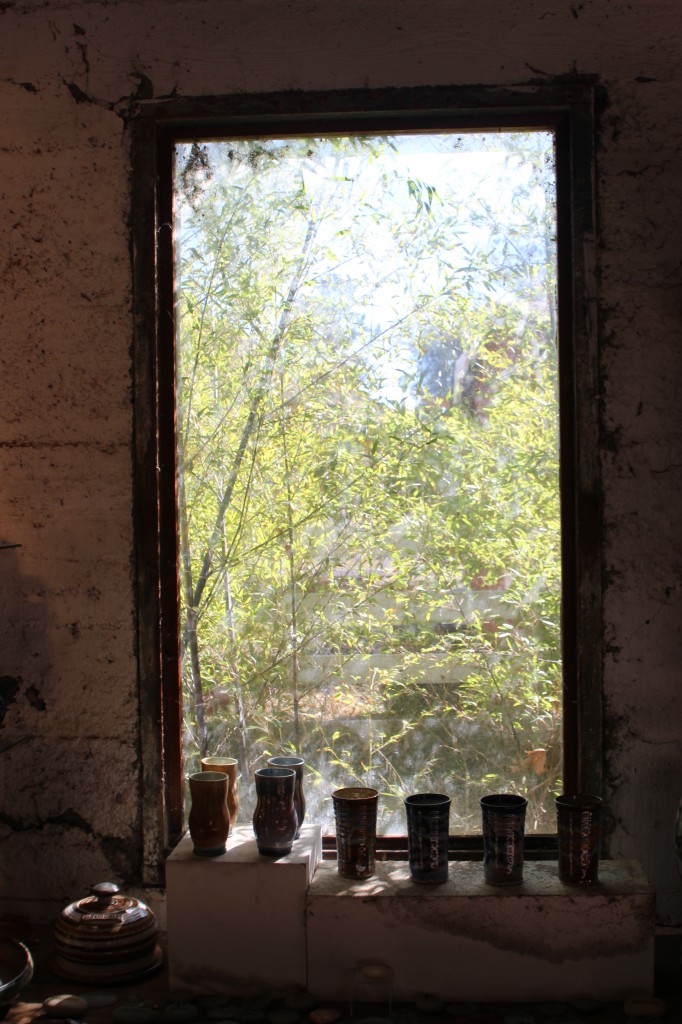 The town is working to rehab a couple of the old building and expand into more art and craft goods. It reminded me in some ways of the refurbished mill in the town on Yountville, in Napa County, that offers crafts and galleries, high-end clothing and furniture. Harmony felt a little more friendly and homelike.