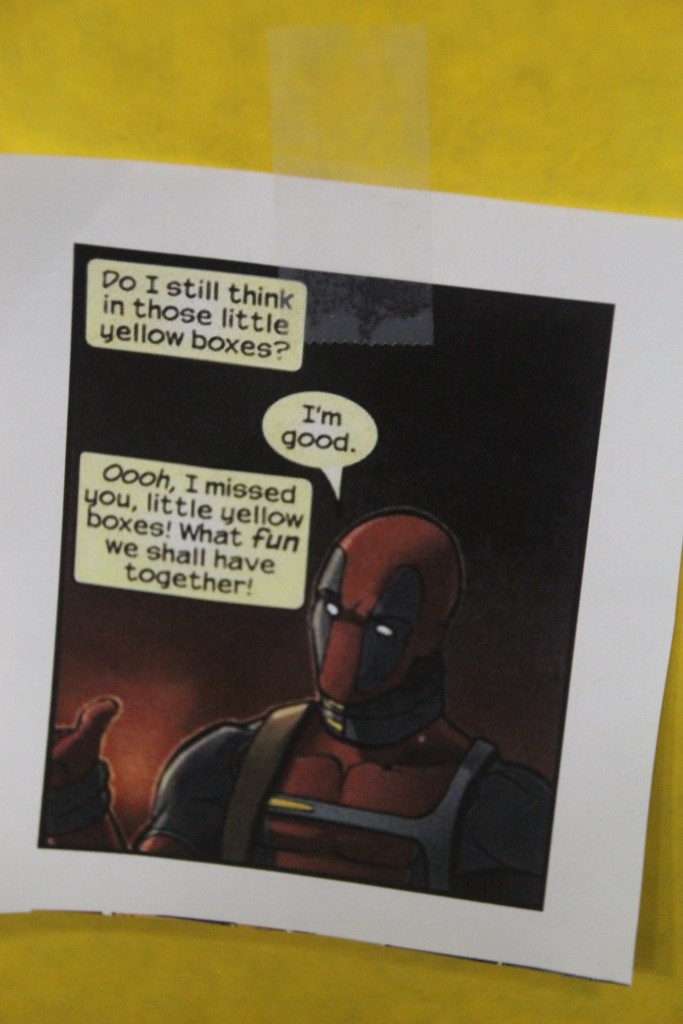 The first Luma-Con, Petaluma's Comic Book Convention, was a huge success. They had such a turnout ("thousands of people" per the local paper) that they overflowed their venue. The guest artists were friendly and interesting, cosplay was great, and there were many, many gifted young artists.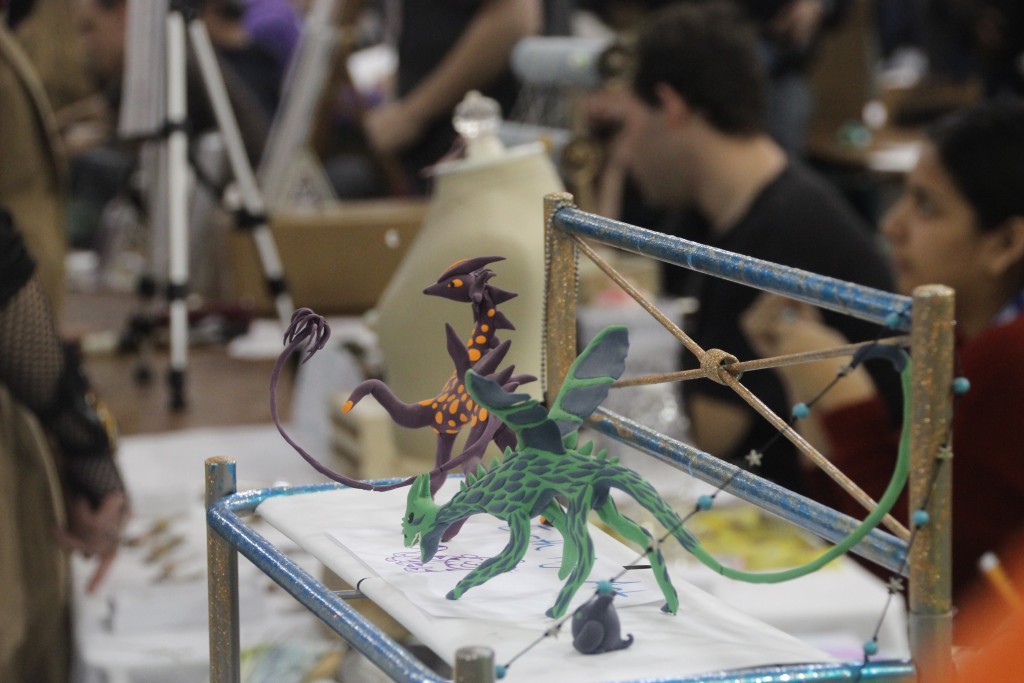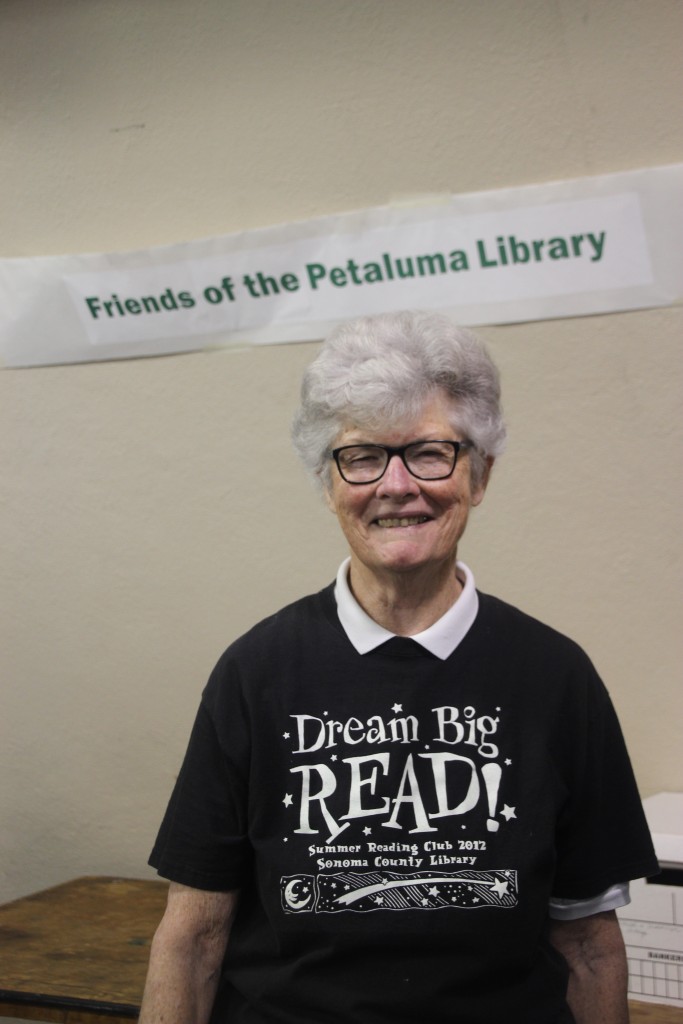 I love this T-Shirt
Sponsors tell you a lot about an event. The Sonoma Library, Copperfield's Books and Petaluma Friends of the Library were the main sponsors of this event. The library system has a librarian who is a champion of graphic novels and comic books; who understands that they teach us about narrative and character, they encourage youth to read, and that they're just great fun. Having the library come in was awesome. Copperfield's Books, particularly the Petaluma store, also has a champion of comics and speculative fiction. His name is Ray and he was working the booth when I was there. Copperfield's also has a crack team of event planners, and a commitment to creating events that support community. Friends of the Library is a non-profit group that helps at events, fund-raises and manages book sales for local libraries.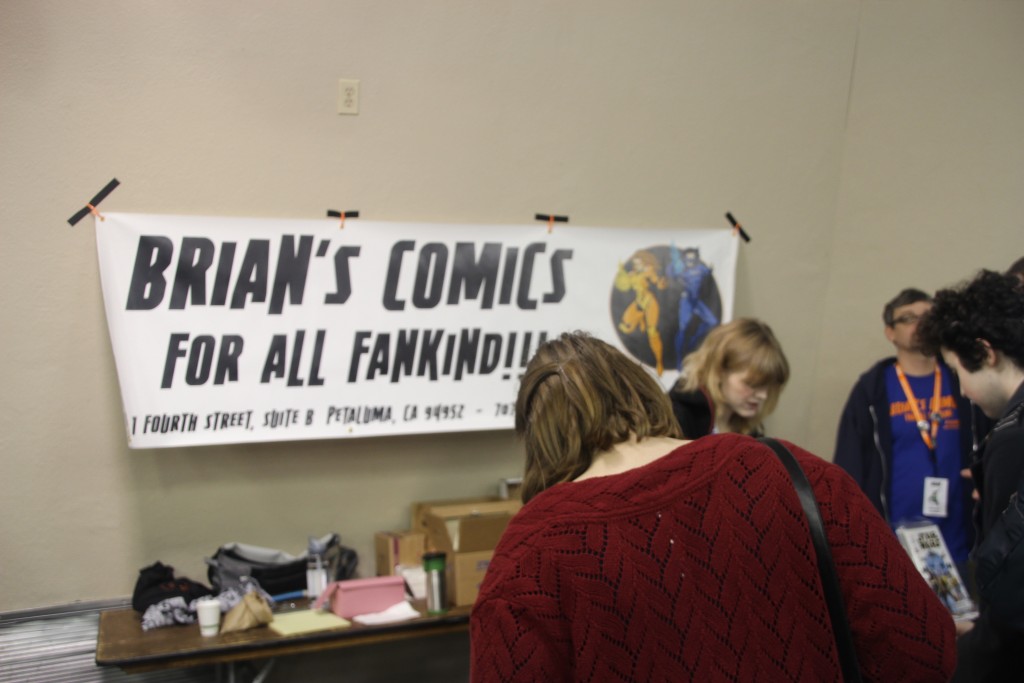 Other donors included Brian's Comics, Outer Planes comics and The Comic Box. The food concessions were donating their time and materials, I think.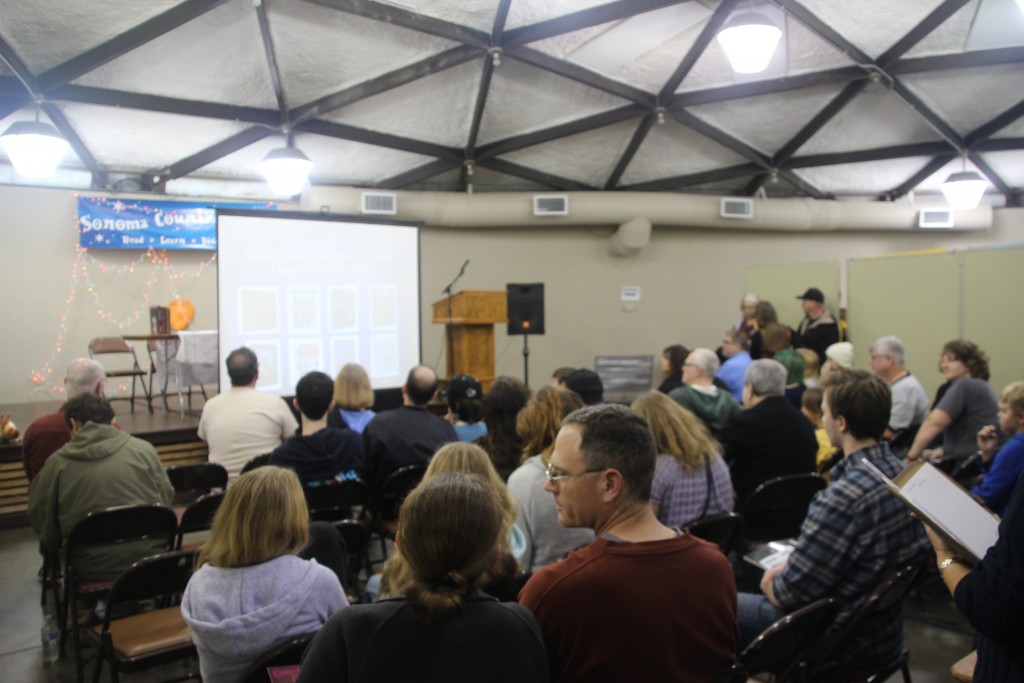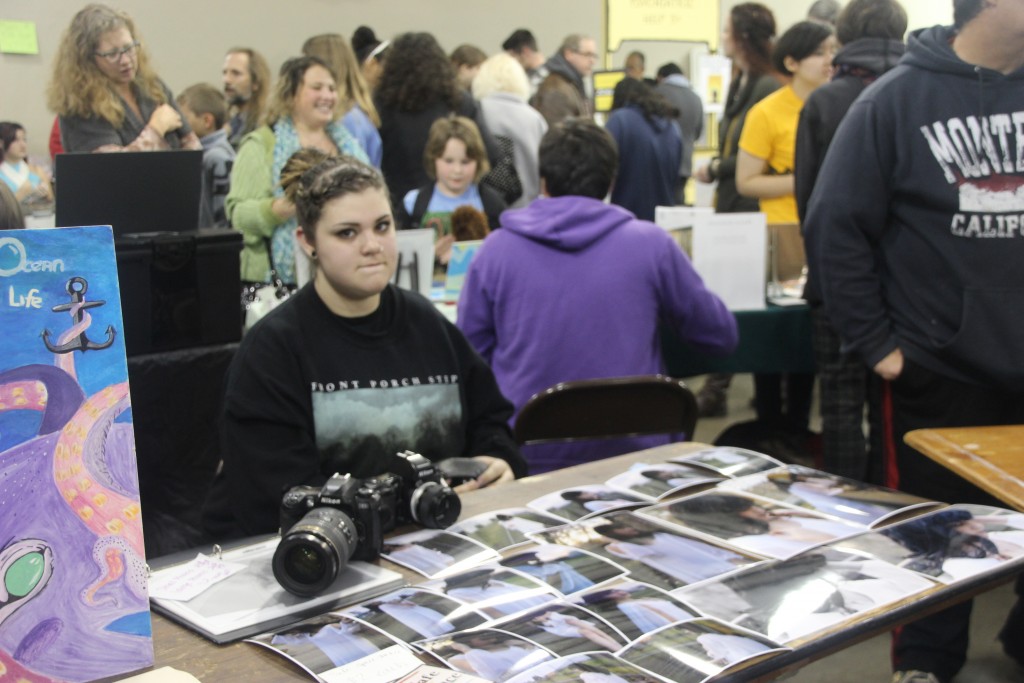 She looked that way before I raised my camera. Honest.
Great sponsors aside, an event needs a planning committee and this one did a fine job. I say they overflowed their venue; that is a comment on the success, not lack of planning. They chose the largest building at the Petaluma fairgrounds. My only recommendations would be; next year consider Luchese Park, across the freeway, which has some larger rooms, and/or move the food concession to a smaller nearby building, which would free up about 25% more space.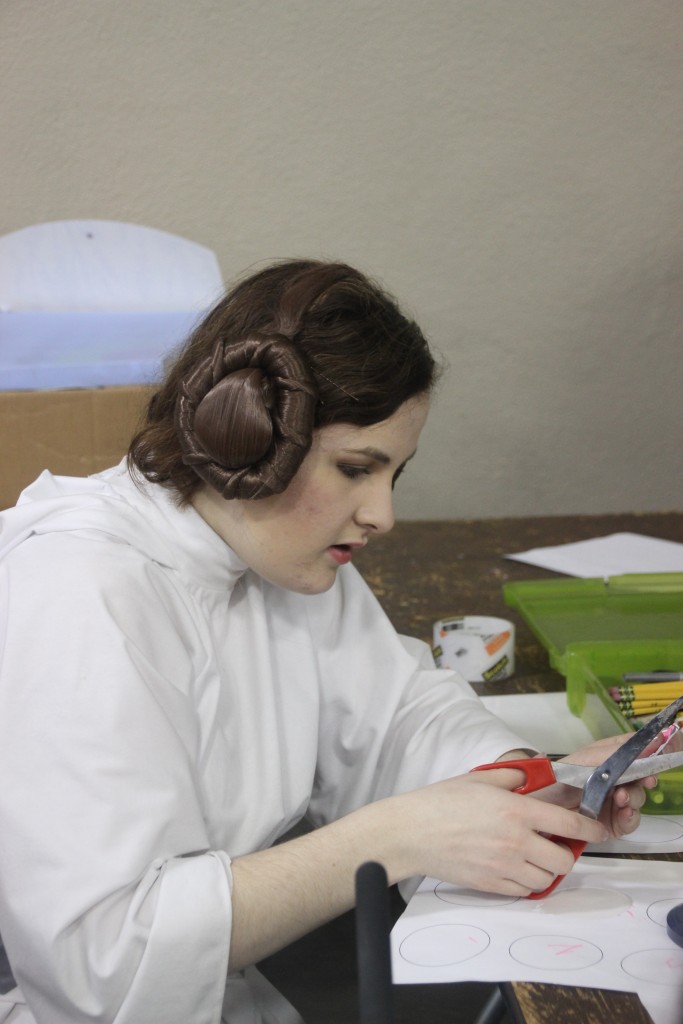 Princess Leia helps with crafts.
The event had great panels. I was late and missed the one I would have enjoyed the most, which included Eisner-award-winning novelist Brian Fies and Paige Braddock, an artist who works with the Schulz Museum and is the creator of the popular and hilarious Jane's World. However, there was plenty to choose from. Other topics ranged from self-publishing to Star Wars.
Large panels of easel pads and colored pencils gave fans a chance to draw or write something about their favorite fandoms. Several teen and young adult artists had tables, and there are some talented young people in this county! There were two craft areas for younger children.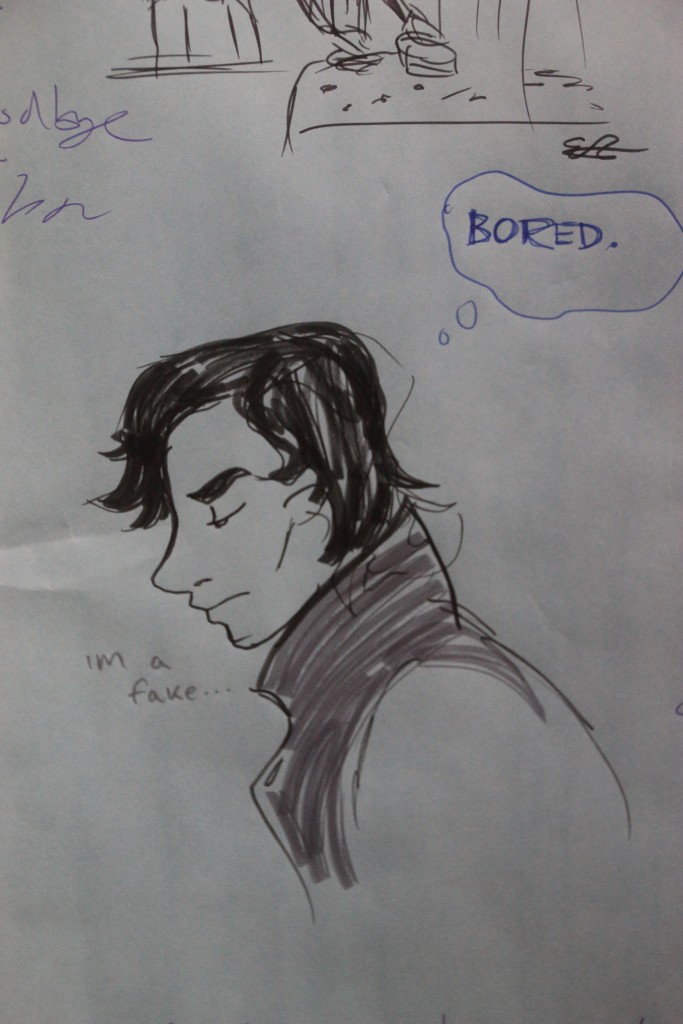 If Sherlock was bored, he wasn't at the same event I was.
Outer Planes had various-sized grab bags of comic books for set prices, while Brian's Comics focused more on new releases. Copperfield's provided a nice mix of graphic novel, print novels and how-to, and I picked up a copy of How to Draw Marvel Comics for Mockingbird.
Paige Braddock autographed both copies of the Martian series she is illustrating with writer Jason McNamara, The Martian Confederacy. Imagine every rural, redneck stereotype you can think of; the trailer trash bimbo, the dive-bar-and-junkyard owner, the smart and affable loser, the corrupt politician, and put them on a colonized Mars that has become an economic backwater. That's basically the story.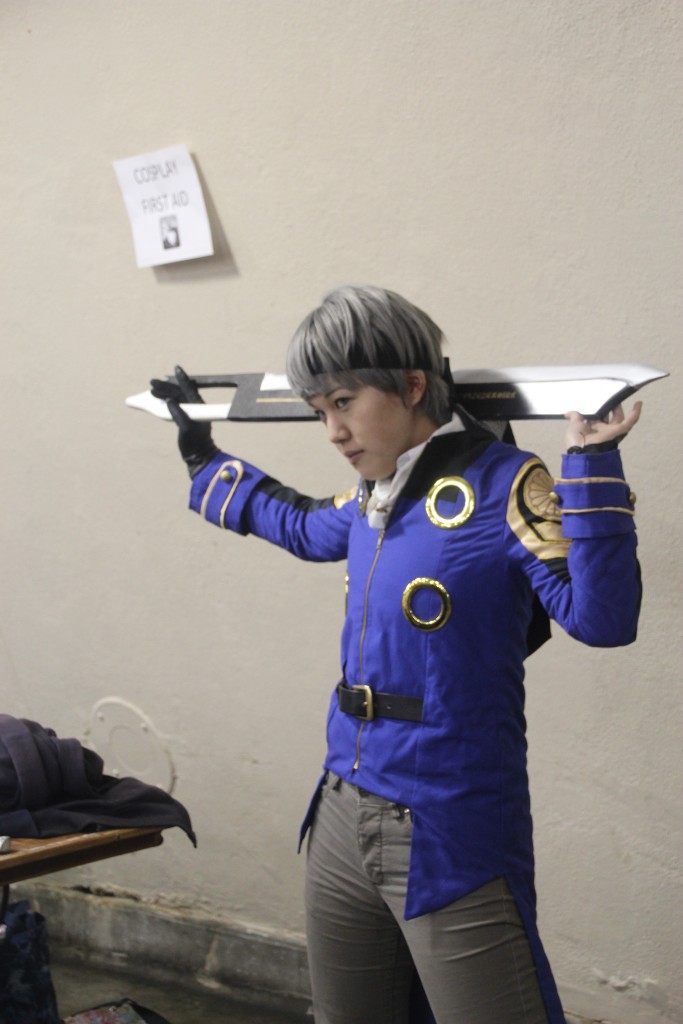 And then, cosplayers! Some were my age, most were younger, beautifully decked out in customized or fully handmade costumes.  I asked Brian's daughter Robin why she and her sister hadn't come in costume.  "You never cosplay at the first convention," she said. "You check it out first, then maybe at the second convention, you do the cosplay."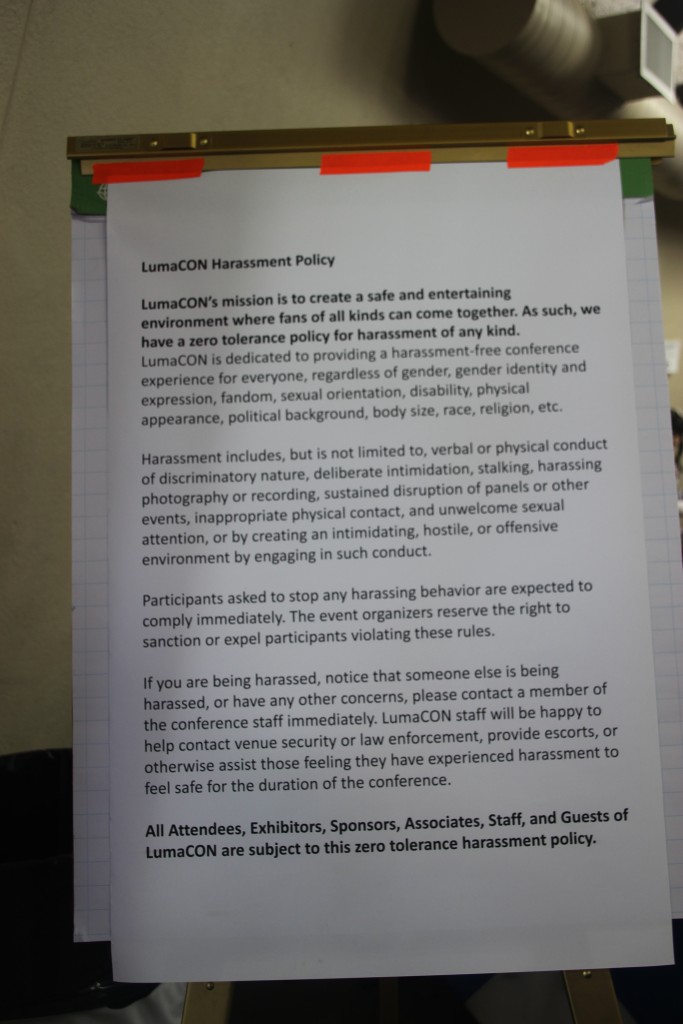 More about this is a subsequent post.
Words of wisdom.
I am hoping and planning that there will be a First Annual Luma-Con next year. I may even volunteer. This was an exciting event! I hope next year's is in a bigger place. And, next year, maybe I'll go in costume.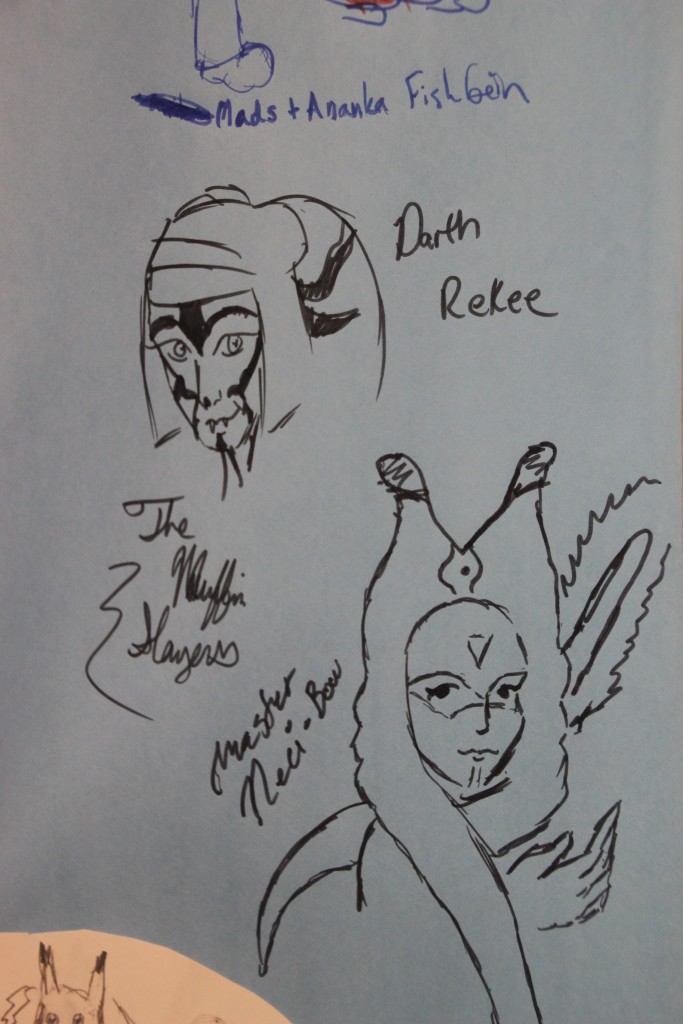 For More Information: