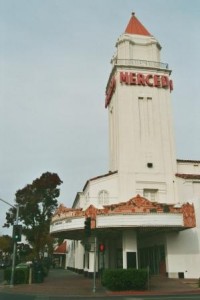 Monday morning I walked around the very quiet downtown area. The Federal building which I think holds the post office was getting some traffic, and city employees were out doing road work. It was too early for many of the shops to be open. Too bad, because there were a couple of antique shops and an intriguing bookstore.
I took pictures of the old Merced movie palace, and one of the two guys sitting on a bench nearby said, "You want to buy it?"
I said I thought it was out of my price range.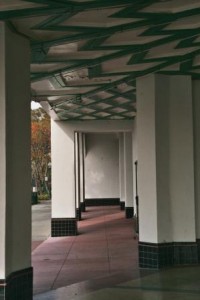 "You could buy a brick," the other one said. The historical society has purchased the building and is trying to restore it to its former glory. One thing they are doing as a fundraiser is selling bricks. Basically, you get your name carved on a brick or tile that will be mounted in a donors' wall. The three of us agreed that a brick probably was within my price range.