After we watched the Dunbridge Shakespeare Educational Society, we stopped by Mr Charles Dickens's house, where the ladies of the house were preparing for a reading by the great man himself. Here are two Victorians studying their digital camera.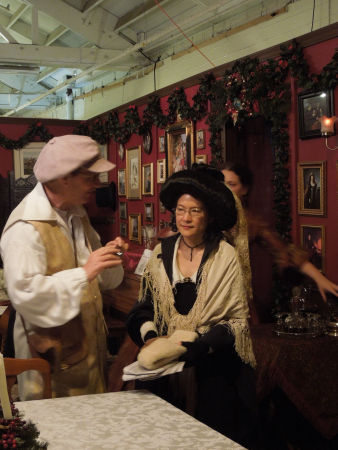 We lingered at the dance hall for a few minutes, then stood stock-still, awed by the contact juggler.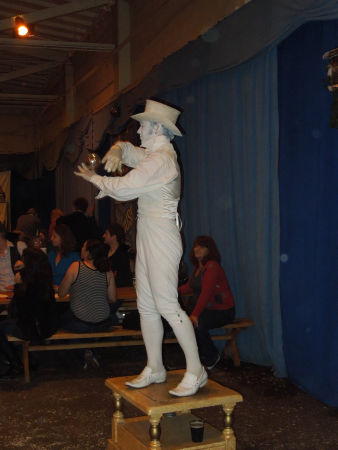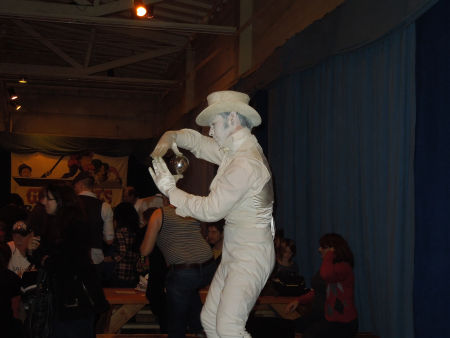 Back along the quayside, we were stopped by some impressive gentlemen in uniform, directing us to make way for the Queen. Her Majesty, the Prince Consort and several of their children were making a shopping expedition. They stopped to listen to this choir, and the Queen requested "the new Ukrainian carol." The choir conductor knew which song she meant, but said they would sing it in English. It's Carol of the Bells. The royal pair listened with great concentration, but Prince Albert was very clear that they needed to move on after that, because, "There was much shopping to be done."  The choir sang them out with:
Oh! Britannia,
Britannia rules the waves
Britons never, never, never
Will be slaves.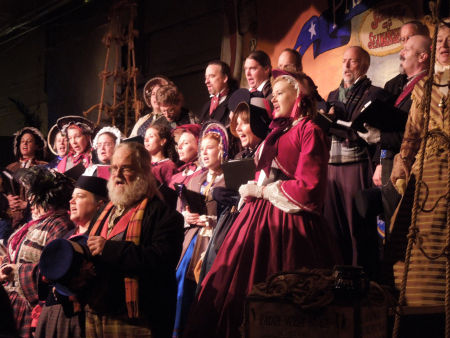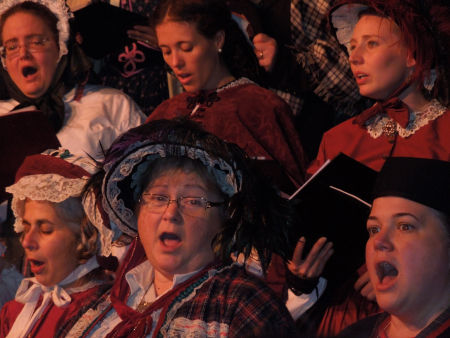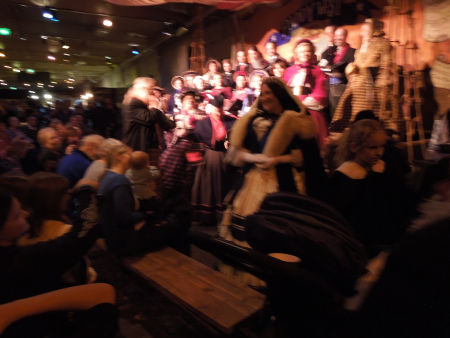 Lillian and I were wondering how long the Dickens Fair had been running, and whether it's been continuous. I vaguely remembered attending one year when I was in high school. It turns out the Fair came into existence in 1970. I'm still researching whether it has run without a break.
Surprisingly, websites give the address of the Cow Palace as Geneva Avenue, San Francisco, when we were clearly in Daly City, so that's  a puzzle.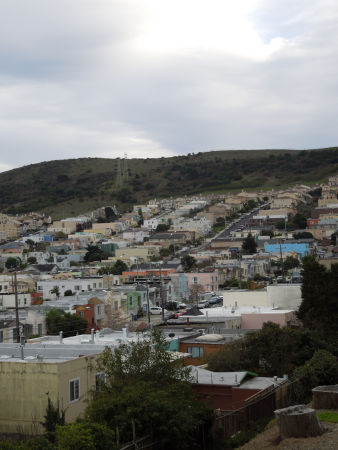 As we left, people were still trickling in and the parking lot, that had looked like an abandoned plain when we got there, was filled with vehicles. So was overflow parking across the road.