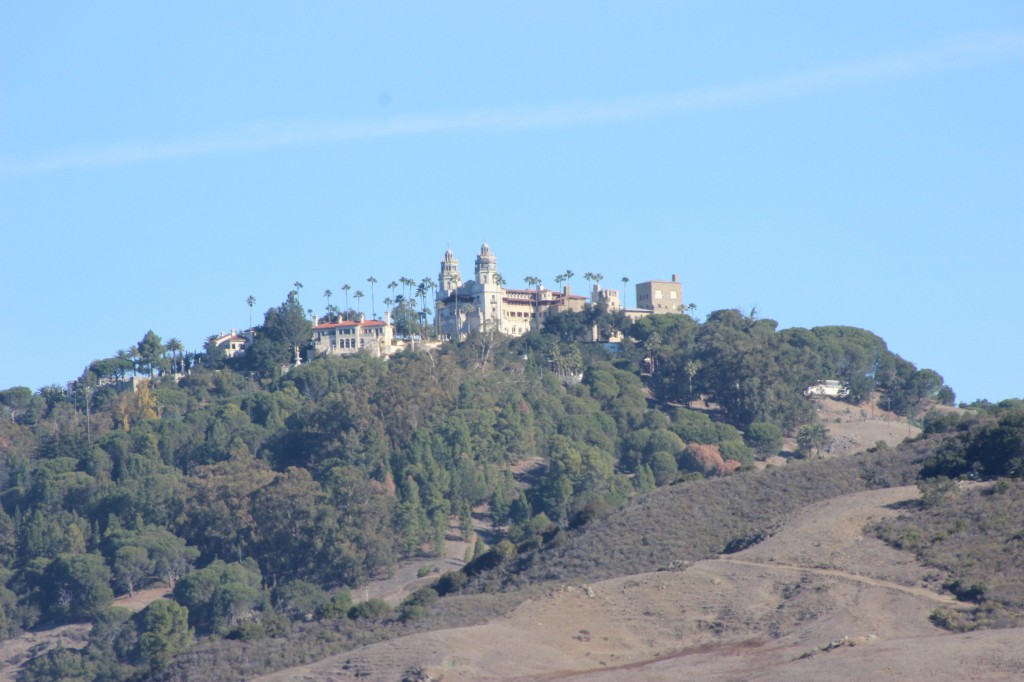 Phoebe Apperson was nineteen when she married George Hearst, who was 20 years older than she was.  This didn't seem to be much of a stumbling block for them. Phoebe was the daughter of wealthy farmers, and Hearst would become a miner millionaire and the US Senator from California before they were done. Phoebe would pay for a museum at the Berkeley, California campus that would become U.C. Berkeley, she would work to improve public education across the nation, and she would take her ten-year-old son, William Randolph, to Europe, showing him history and art and igniting in him a passion for collecting that would never die.
William Randolph was the Hearsts' only child, born in 1863, one year after Phoebe and George were married. W.R was so excited about collecting that he started collecting books when he was ten. His mother taught him about art and he never forgot those lessons. He had a good eye for beauty and craft.
Even though WR was an only child, George Hearst did not leave his silver-mining fortune to his son. He left it entirely to his wife, hers for as long she didn't remarry. That particular provision was not so uncommon; men like George did want to control things from beyond the grave, and he didn't like the idea of some other man getting the benefit of a fortune earned through his hard work and skill. The idea of not giving it to his son, while a little strange, just showed how well the senior Hearsts knew their son. They knew WR's loves were building and collecting. They worried he would fritter away a multi-million dollar fortune on those two passions, and they weren't wrong.
Hearst, who made his fortune in silver and copper, not gold, served in the California Assembly, and was later appointed US Senator after the death of the seated senator. At the next election, Hearst won the seat himself.
Phoebe was the first woman Regent of UC Berkeley and funded numerous archeological expeditions before her death, after a several-weeks-long illness, in 1919. Her death converged with a nationwide influenza epidemic at that time; it's possible the flu either killed her, or exacerbated another illness.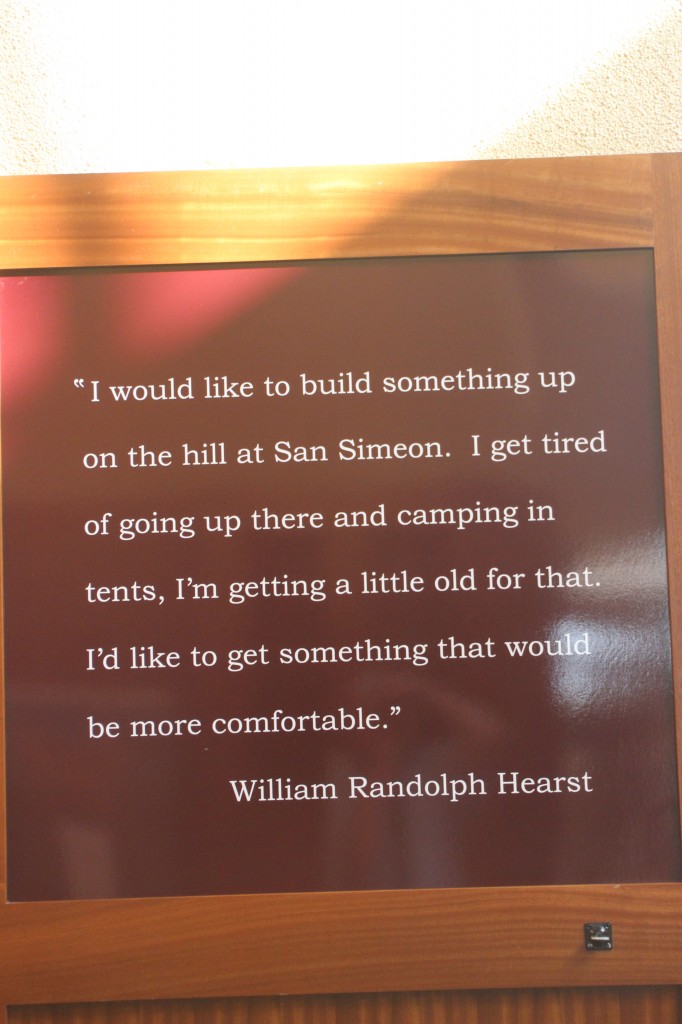 William Randolph, who was 56 years old, immediately started planning and building a "little cabin" on top of one of the hills in the family's 16,000 acre cattle farm in San Simeon, California. Hearst called the hill "la cuesta encantada," the enchanted hill. He and his parents used to camp there. In his late 50s, WR decided that he needed something a little more comfortable, so he hired Julia Morgan to create, well, California's first palace.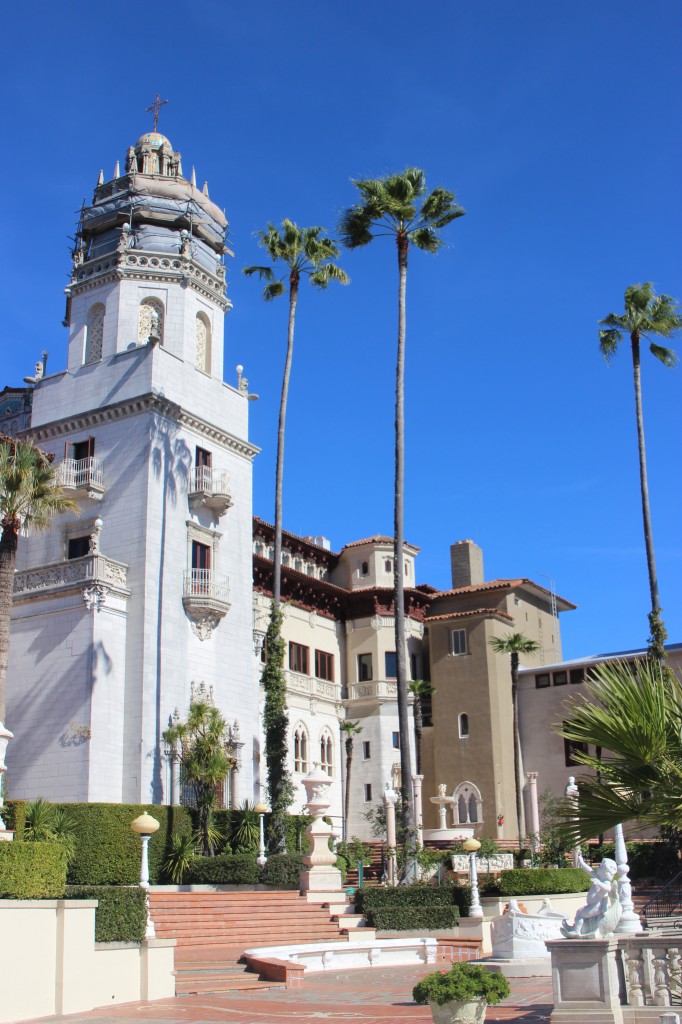 The place has more names than you can shake a stick at. It's The Cuesta Encantada, Hearst Castle, the Castle, the ranch and La Casa Grande. Many people mistakenly call it San Simeon, since it is right across Highway One from the little hamlet by that name.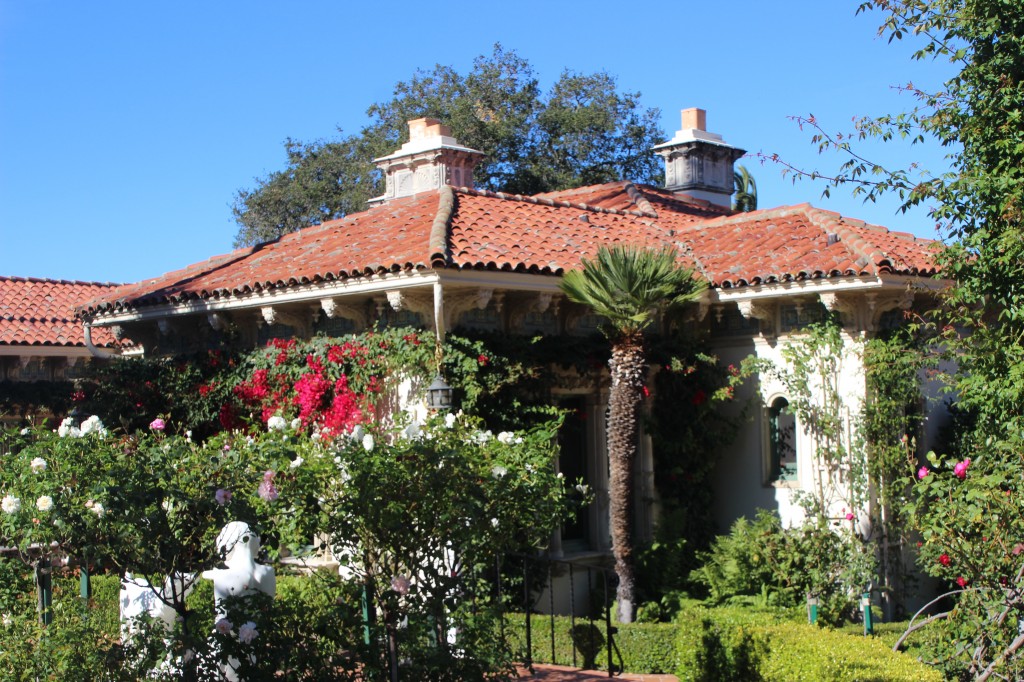 This wasn't even his main house. It was his main house on the California coast, but he owned at least seven properties. When Millicent Wilson Hearst, his wife, got tired of his public liaison with Marion Davies and the rough road up to the Castle, she and their five sons moved back to New York into one of the other Hearst houses – the one with the full moat and the drawbridge. The boys, at least, did come back to spend summers, and at one point lived at Hearst Castle for a couple of years.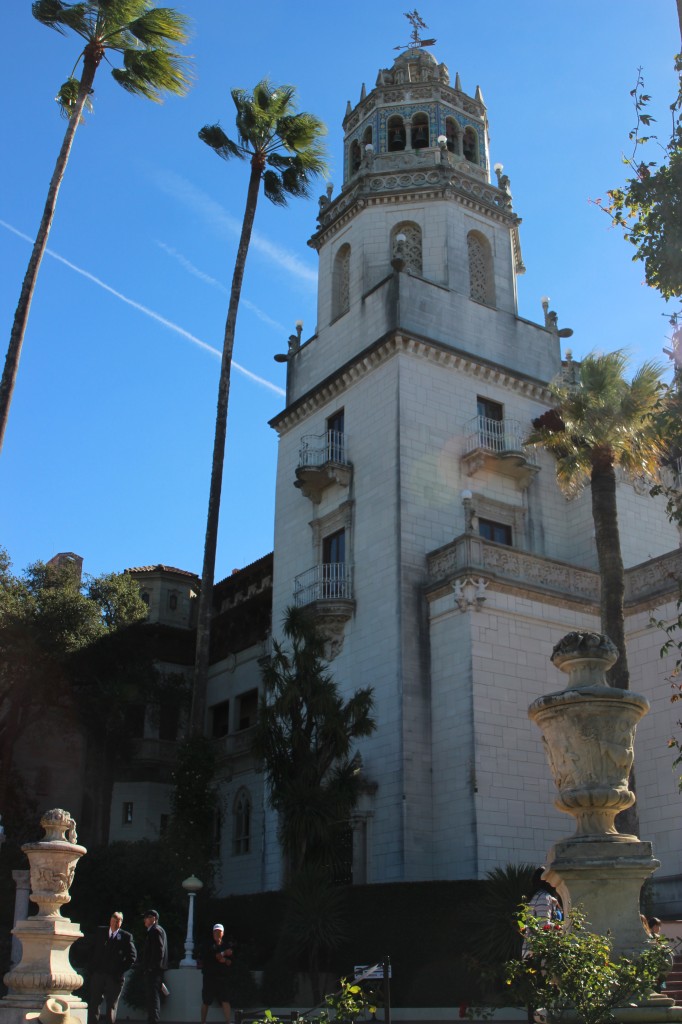 The enormous house was built in stages, and for the first several years, while it was being developed, the Hearsts lived in one of the cottages, named Casa Del Mar because of its view of the ocean. As a cottage, it's roughly the size of my house (maybe slightly bigger). At the heyday of the castle, Hearst had, in addition to the two swimming pools and the tennis courts, the stables, and the mile-long pergola you could ride through, looking down sixteen hundred feet to the Pacific Ocean, the largest privately owned zoo in the country. Hearst wanted a mansion that was suited to a lot of ornate, dark, religious artwork and tapestries, much of it from France and Spain, and that's what he got; something that encompasses the look of the California missions and then goes sideways into another universe.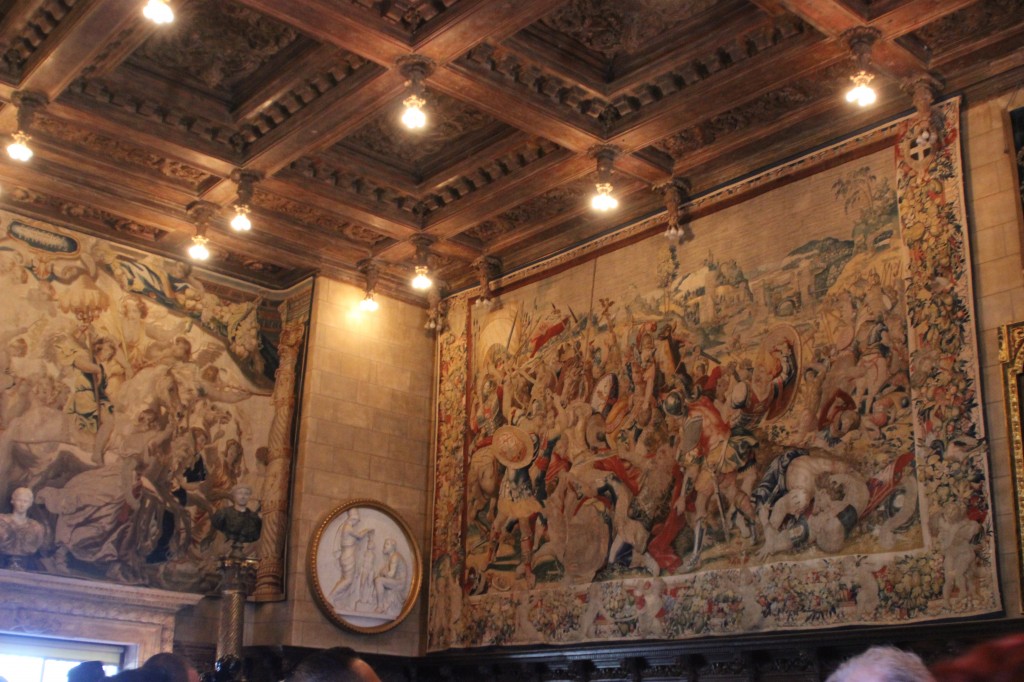 The Grand Assembly holds at least 4 murals that are 500 years old.
The compound includes two swimming pools, indoor and outdoor; three cottages that are nearly full houses (no kitchens); each bedroom had its own bath. The cottages were named for their views; Case del Monte or House of the Mountain looked east, Casa del Sol looked northwest, showcasing exquisite sunsets that earned the name House of the Sun, and Casa del Mar overlooked the valley and the ocean. The big house had a huge kitchen, an assembly room bigger than some cathedrals, a billiards room, a "refectory" or dining room that is twenty-seven feet long by twenty-six-point-five feet high, the walls cloaked in five hundred year old tapestries. There is a "morning room" that looks out over the garden, even if it was probably used in the evening. The library holds 4100 volumes. I forget how many bedrooms. The place had an elevator and the basement included a wine cellar, a beer and liquor cellar, and a fur safe. Hearst had a giant office/study on the third floor, and Davies and Hearst shared a suite on the third floor as well. Nice for them; WR had certain rules about behavior for his guests. Even though his relationship with Davies was completely public, visitors to the castle who brought their "squeeze" could expect to sleep, not only in separate rooms, but probably in separate buildings.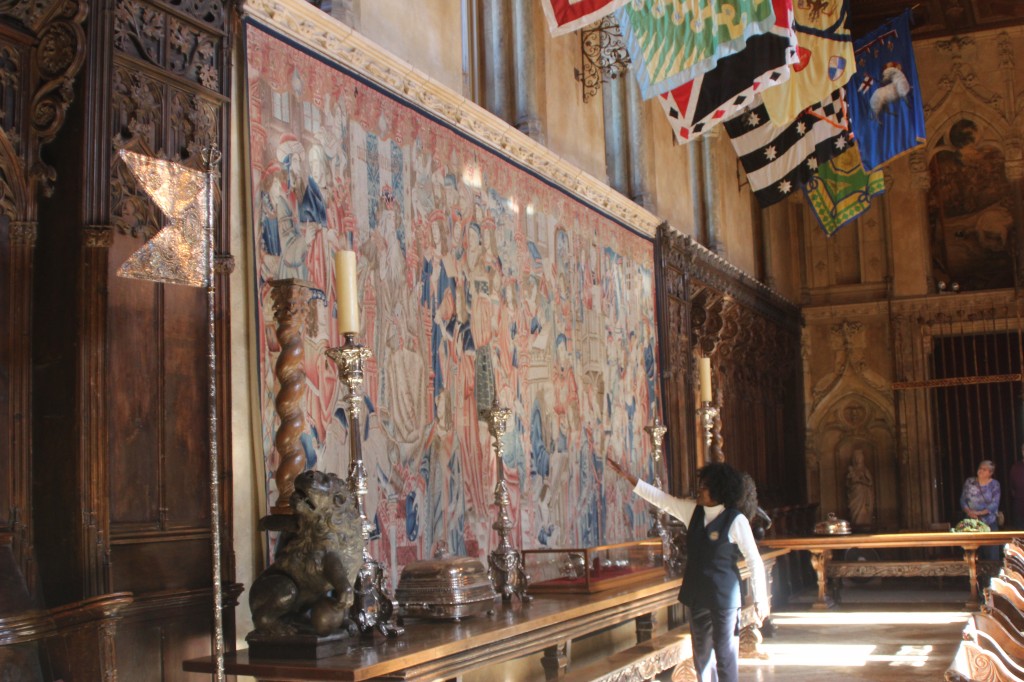 Bev, our guide on the Grand Room tour, points out detail on a tapestry in the Refectory
And in every room; antiquities and art.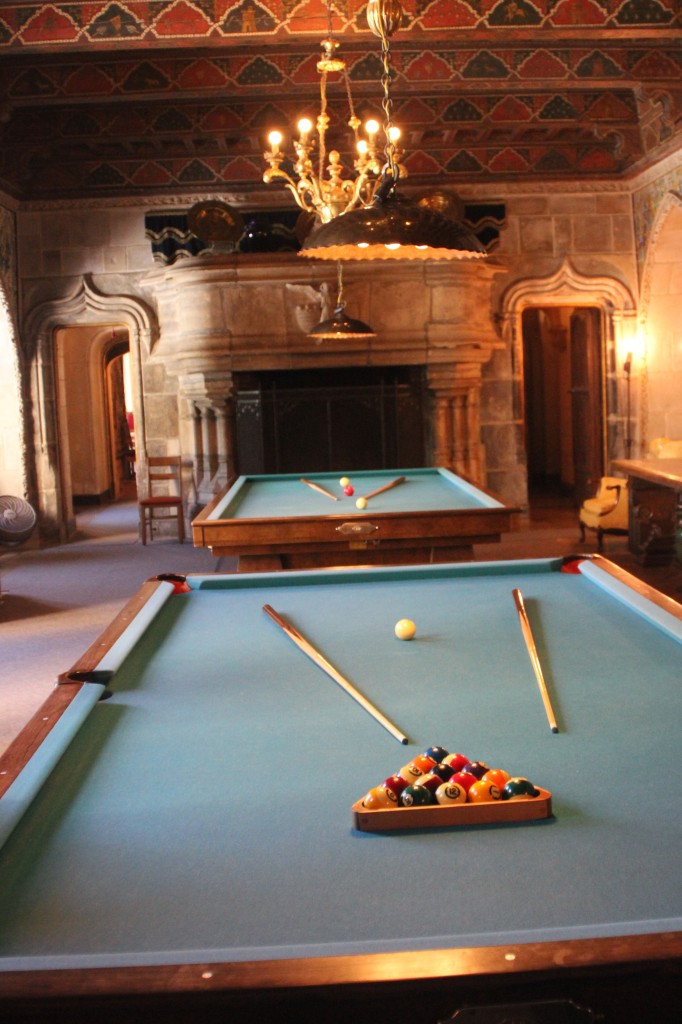 More to come! First the outside, with its statuary and gardens, and then, the famous Roman pool.