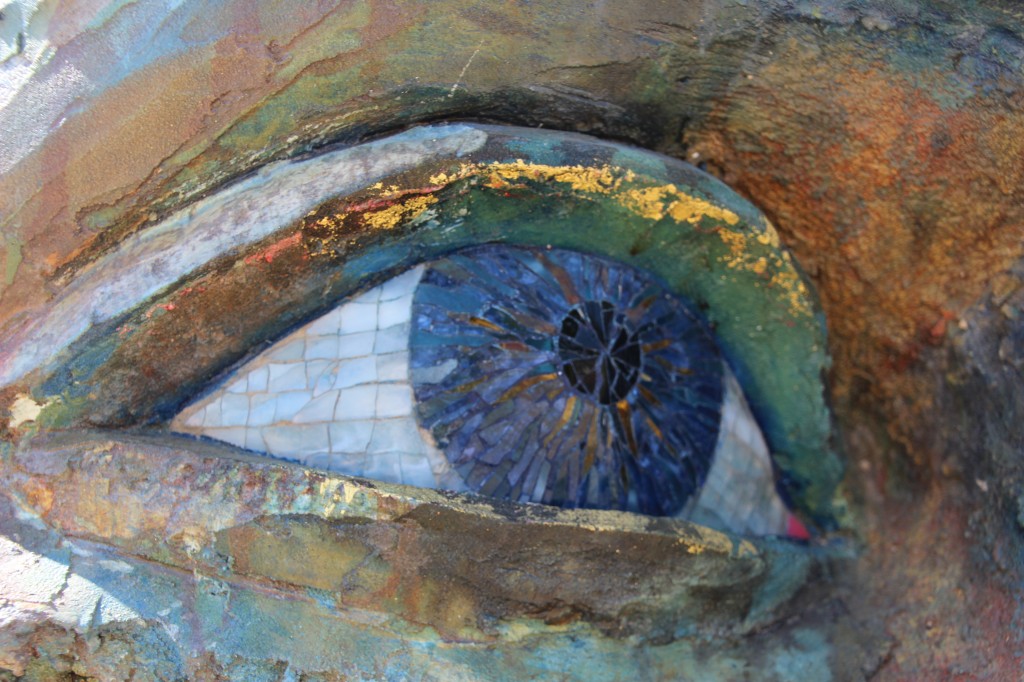 Monday — it's photo jaunt day! Where? I didn't know, but seemed like north was a good idea.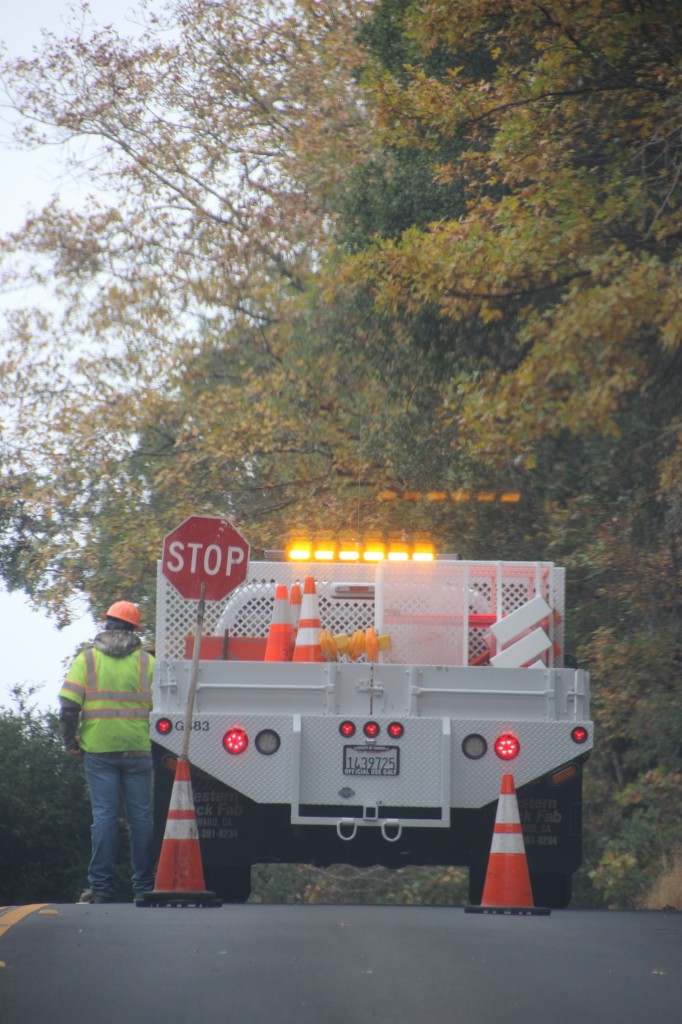 I had a slight delay on Eastwide Road, but soon I was on my way to Healdsburg. Vineyard photos seemed the order of the day, after one short shopping trip. My stop at the kitchenware store was disappointing. A casserole that is stovetop ready; $249? Not today. Yes, it's cast iron and enamel, and yes, it's Le Creuset… and no, not today. I was at the north end of Healdsburg, though, and suddenly inspiration struck. I'd go to Geyserille! It was only about ten miles up the road.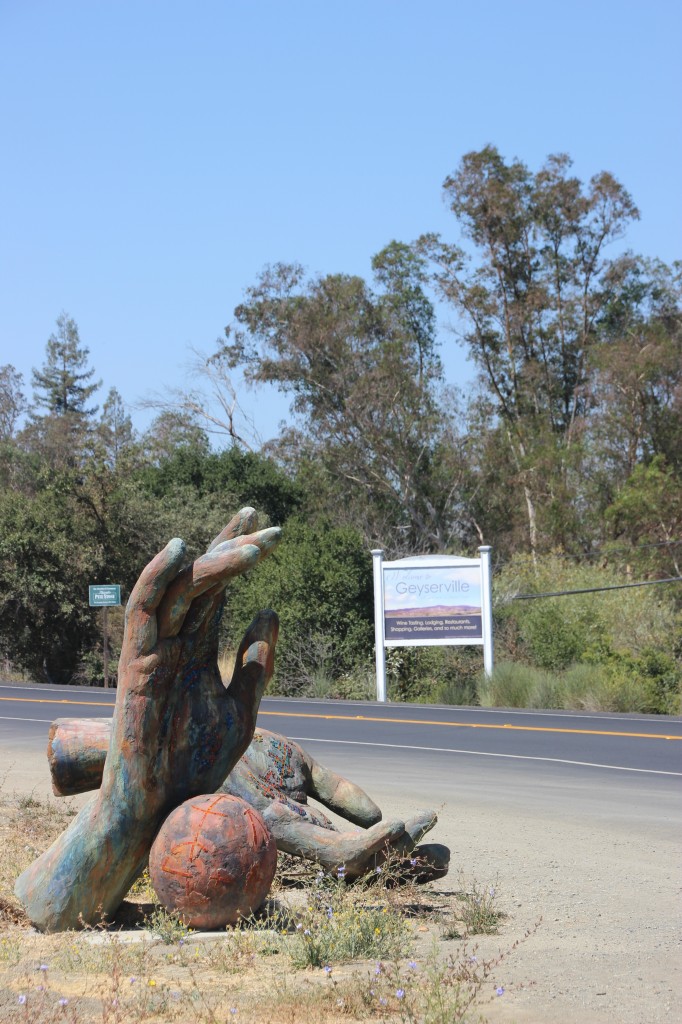 Actually, it was only seven, and as soon as I took the exit I saw my first wonder, the sculpture cluster.
The First Wonder:
This is part of 101 Sculpture Trail; right off the highway on the approach to the village of Geyserville. The stargate-looking one is interactive, with a walkway through the center. I loved it, but the fish/whale and the hands were my two favorites.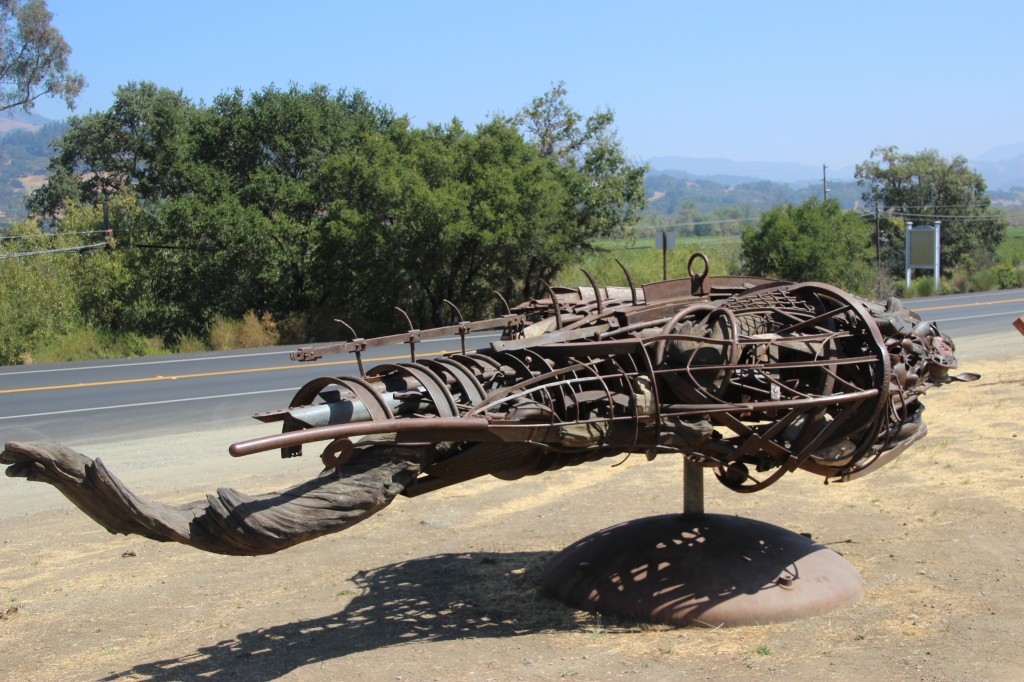 I like my art narrative, and this sinuous creature carries with it a story; a story of a metal beast that absorbs wood and stones as well as found objects. The detail is captivating.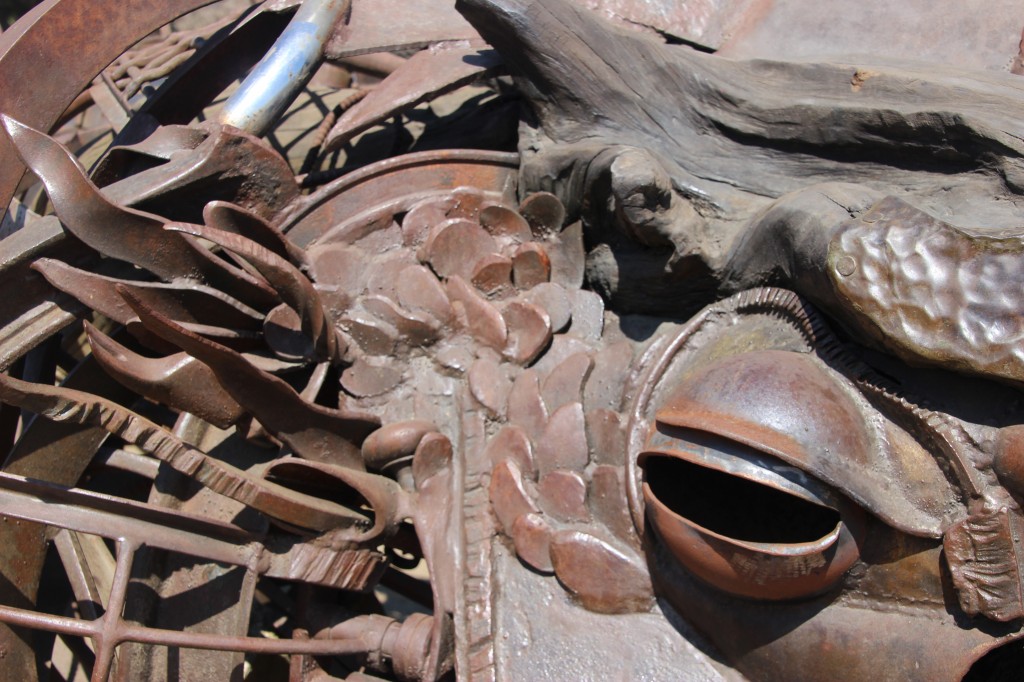 All seeing eye?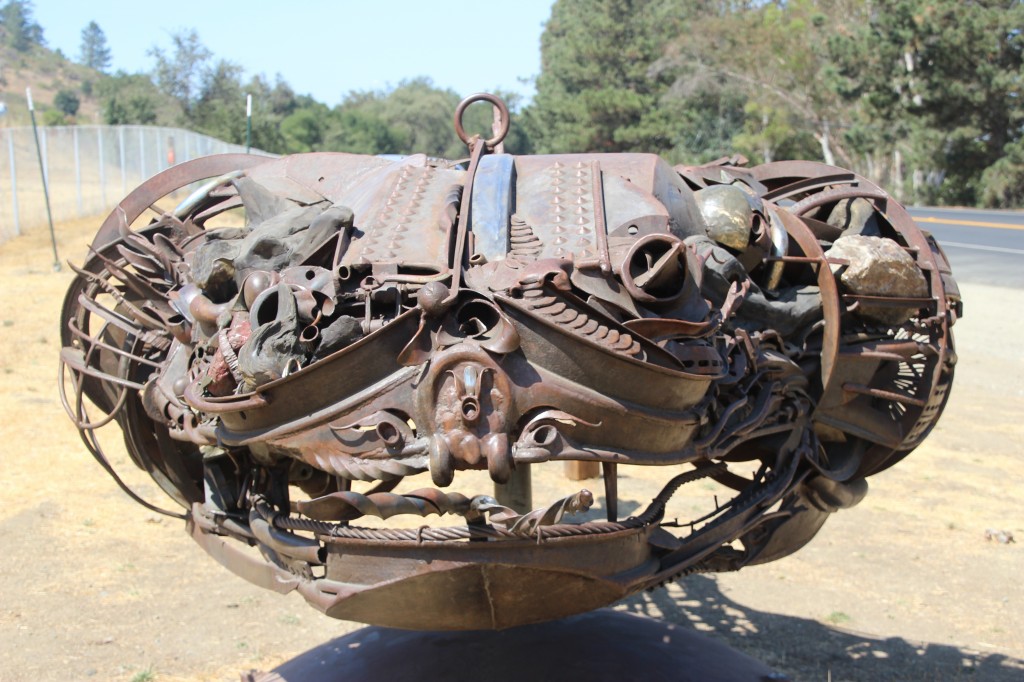 I think we need a bigger boat.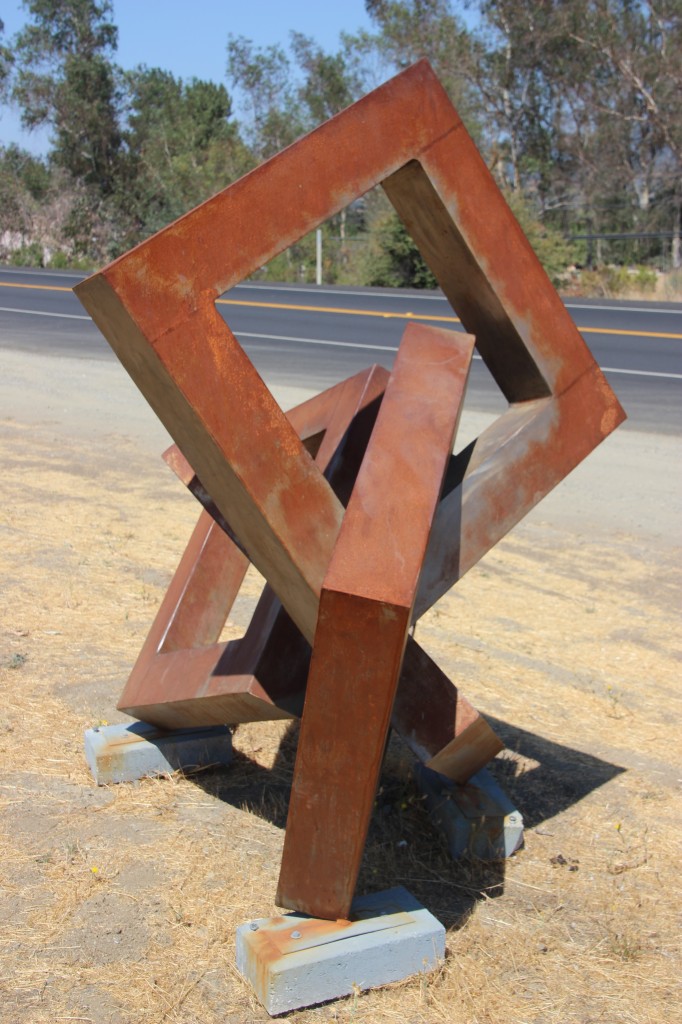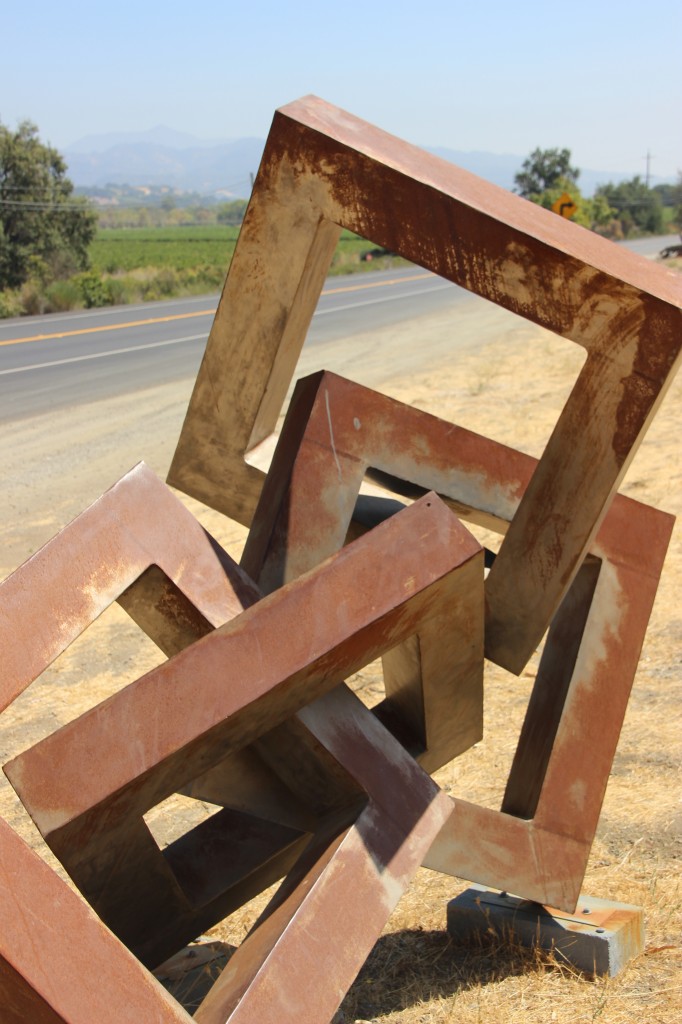 Abstract isn't my favorite type of art but I loved these squares and their apparently jumbled arrangement, framing a different view with each perspective.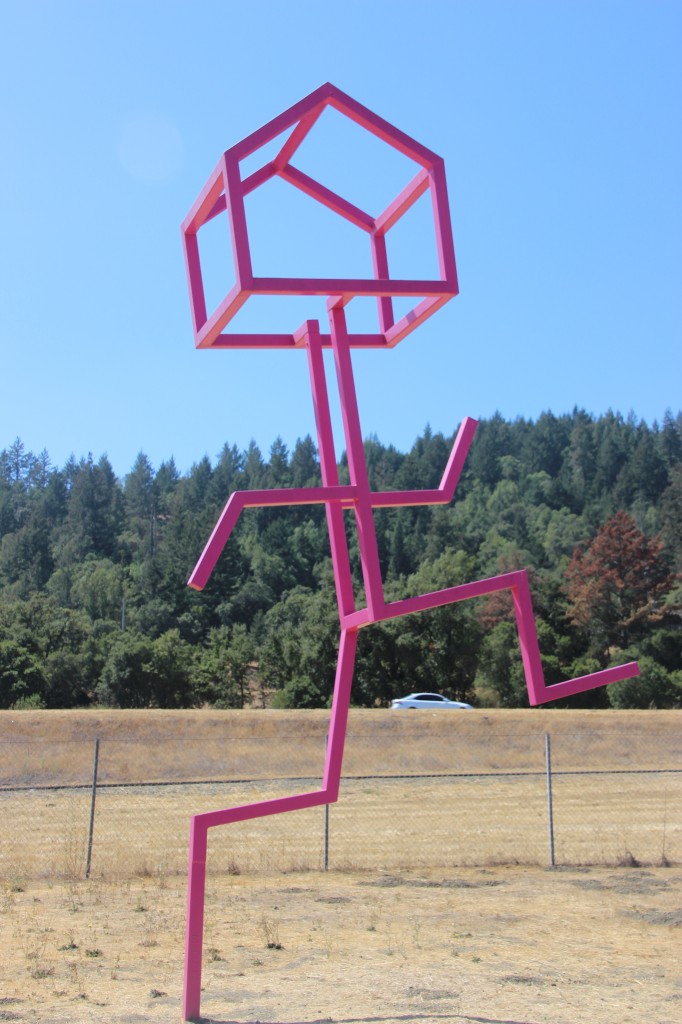 "Run 2013" is this one's name.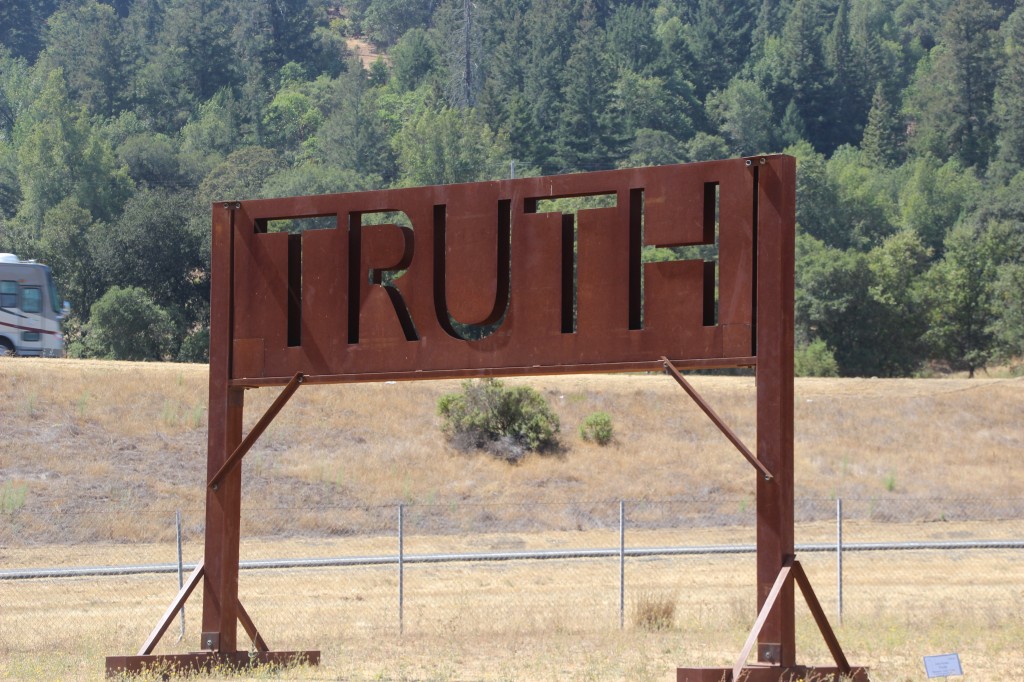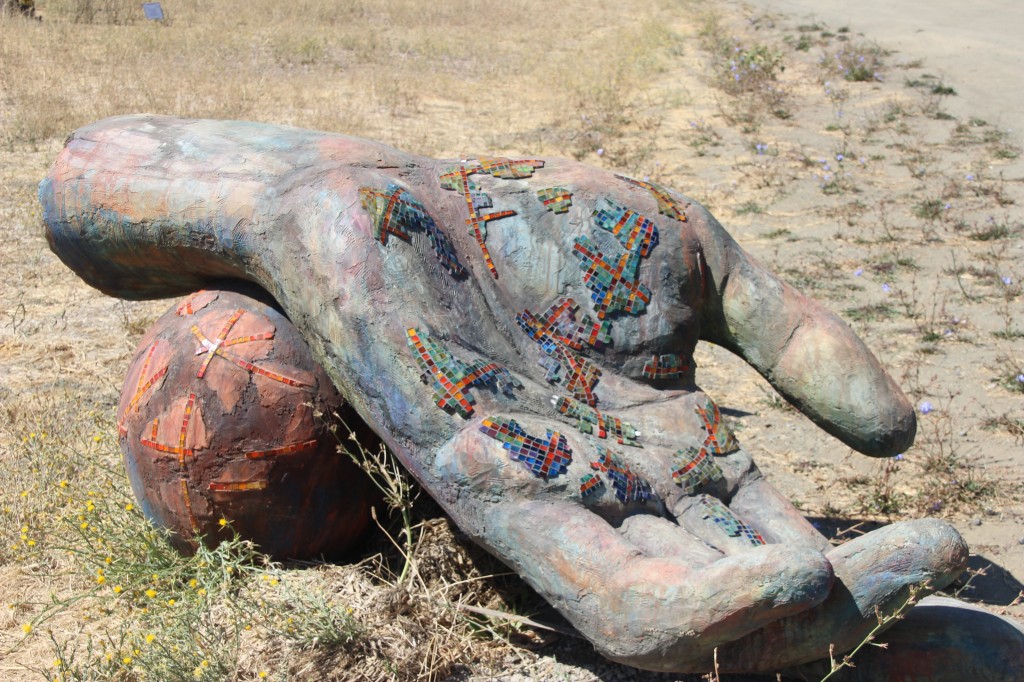 Hand detail.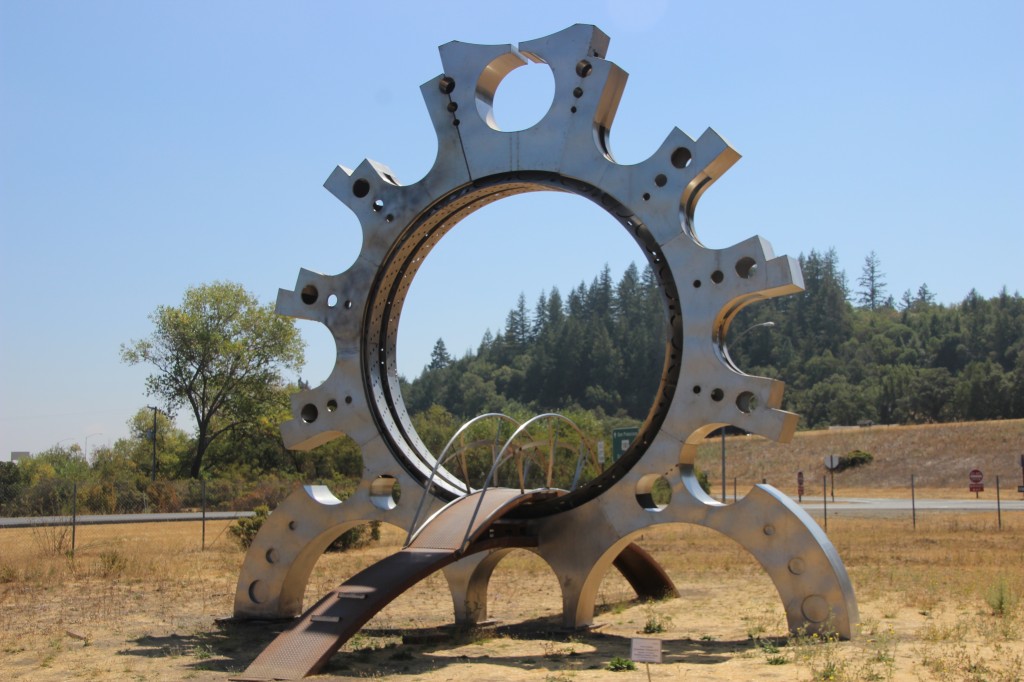 And you thought Stargate was cancelled!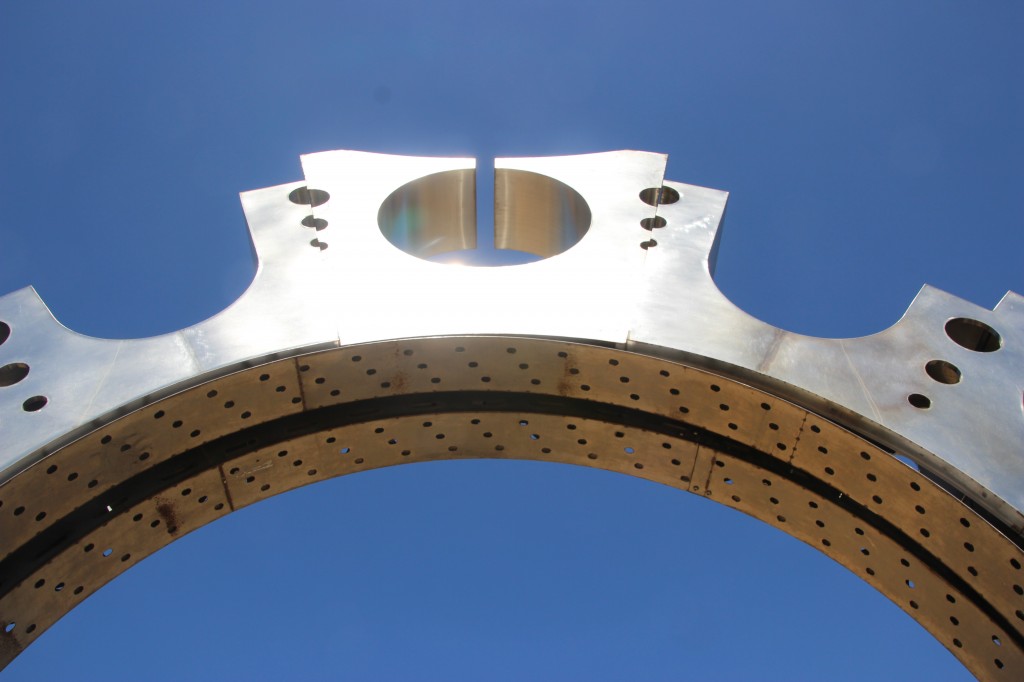 I missed one sculpture, the Ahnk throne sponsored by the Isis Oasis in Geyserville. That's okay though. The Oasis is my next wonder, and the photos there make up for it.